Patrick Patterson agrees to training camp deal with Trail Blazers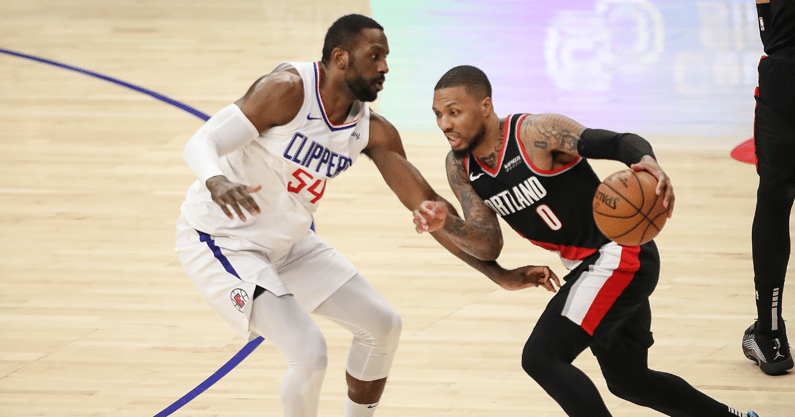 Patrick Patterson is headed to the Pacific Northwest, agreeing to a training camp deal with the Portland Trail Blazers.
Adrian Wojnarowski broke the news of Patterson's agreement Thursday afternoon.
Patterson, 32, is entering his 12th year in the NBA and will be joining his sixth team. He was drafted by the Houston Rockets before spending time with the Sacramento Kings, Toronto Raptors, Oklahoma City Thunder and Los Angeles Clippers. He most recently spent two years with the Clippers from 2019-21.
Over the course of 11 years in the league, Patterson has averaged 6.7 points, 3.9 rebounds, and 1.0 assists in 20.8 minutes per contest. His best season came in 2012-13 when he averaged 10.4 points, 4.7 rebounds, and 1.1 assists per game, including 11.6 points and 4.7 rebounds per contest after being traded to the Kings midway through the year.
In three years at Kentucky, Patterson was a two-time First-Team All-SEC Member (2009, 2010) and earned SEC Rookie of the Year honors in 2008. He was selected No. 14 overall by the Rockets in the 2010 NBA Draft.
11 years later, Patterson is taking his talents to Portland.