Pin it Deep: Quarterback Will Levis, the Missouri Win and First Tailgate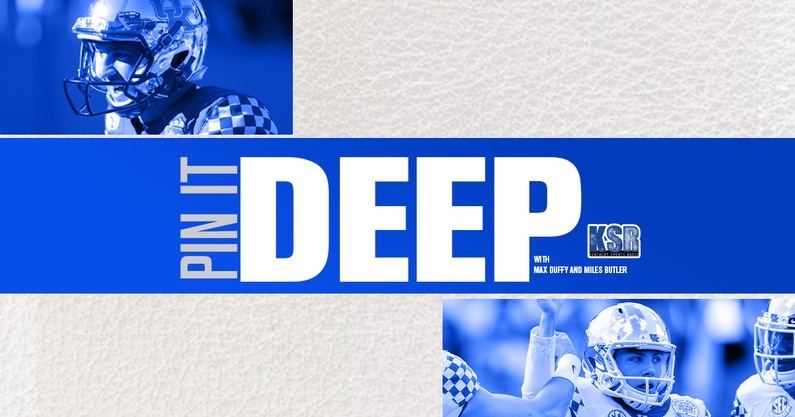 Pin it Deep is back in a big way. Kentucky quarterback Will Levis joins Max Duffy and Miles Butler to talk about the victory over Missouri and his newfound fame as the Banana Man. This is a podcast Kentucky fans cannot afford to miss. Highlights:
Why does Max hate Buffalo chicken dip?
Did Levis fight the specialists before the Citrus Bowl?
Differences between Mark Stoops and James Franklin.
Levis loves to use the truck-stick.
Skin or No Skin: How Levis eats his food.
Levis stock tips and favorite Marvel movies.
Subscribe, rate and review to make sure you don't miss and episode of "Pin it Deep" on Apple Podcasts or listen via the KSR podcast feed on Spotify. Go ahead and hit subscribe while you're at it.