PREVIEW: Kentucky WBB looks to break losing streak against Florida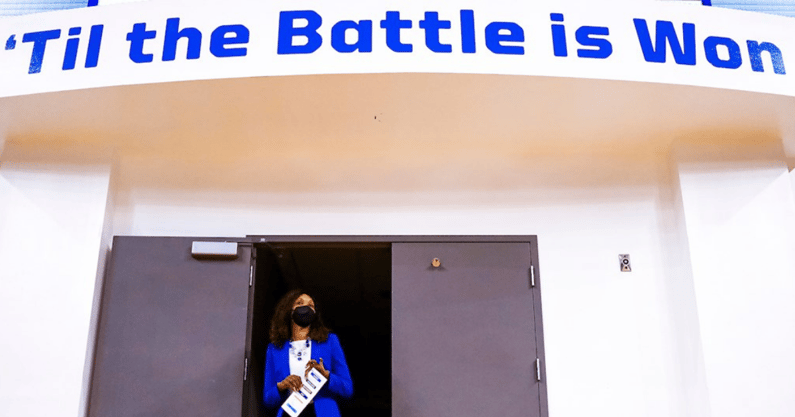 Kentucky Women's Basketball desperately needs to win and the next game on the schedule will be a perfect opportunity to do just that.
On Thursday evening, the No. 23 Wildcats (8-5) take on the Florida Gators (13-5) in Memorial Coliseum. It'll be Kentucky's first game against a non-ranked opponent in two weeks.
Conference play hasn't been kind to the 'Cats. Although Kentucky defeated their first SEC opponent in the Georgia Bulldogs, they fell in back-to-back 20-point losses to No. 1 South Carolina and No. 5 Tennessee.
While Florida isn't as imposing as these teams, they're not to be taken lightly. Let's learn how the Gators could death roll Kentucky into a third-straight loss.
What's going on with the Gators
Florida is marching into Lexington on a three-game winning streak. In one week, the Gators defeated Texas A&M, Auburn and Alabama. Interim head coach Kelly Rae Finley is the fuel behind the Gators' hot streak.
On average, Florida scores 69.3 points per game. In contrast, their defense only gives up 65 points per contest. Unlike Kentucky's recent opponents, Florida is a guard-oriented team. Four of the team's top five scorers are backcourt players.
The head of the snake is graduate student Kiara Smith. The 5-foot-10 guard averages 13.2 points, 5.2 rebounds and nearly three steals a night. Kentucky is all too familiar with Smith's scoring prowess. In the teams' two matchups last season, Smith averaged 29.5 points
Smith isn't the only Gator with some scary talent. Jordyn Merritt contributes 10.5 points and 5.1 rebounds per game. The 6-foot-3 forward is a double-threat, shooting 41.3% from beyond the arc this season.
Although the Gators are solid, they could be better. Unfortunately for Florida, they took a hit to their roster on Jan. 7 when Lavender Briggs suffered a stress fracture in her left shin. Briggs was Florida's leading scorer last season and a second-team All-SEC member.
Despite the loss, Florida is thriving. Kentucky will be the next target on the Gators' hit list. So, how can the 'Cats put Florida's win streak on ice?
Keys for Kentucky WBB
To start with, Kentucky has to regain composure. With an easier stretch of games coming up, the Wildcats can't drag their past along with them. Fortunately, the 'Cats are experienced at fighting through painful losses.
Last year, UK was in an oddly similar scenario. The team lost back-to-back games against South Carolina and Texas A&M. However, they didn't let these losses bring their season to a halt. The team responded with two wins in a row. Kentucky needs to repeat this pattern, and preferably exceed it.
Additionally, Kentucky must get back on the boards. Over the past three games, Kentucky's opponents have grabbed 53 more rebounds than UK. Head coach Kyra Elzy credited offensive rebounds as the reason for Kentucky's loss against Tennessee.
"Offensive boards, that was the name of the game," Elzy said during the postgame press conference.
It's Kentucky's turn to bully their opponents on the glass. With Florida losing Briggs, the paint is open for the taking. Nevertheless, down-low isn't the only place the 'Cats have to dominate.
In Kentucky's losses against South Carolina and Tennessee, they forced a combined 30 turnovers (15 turnovers per game). In contrast, Kentucky's has forced 19.7 opponent turnovers per contest this season.
If the Wildcats want to rediscover their rhythm, they have to go back to their roots. This team's foundation is built on defensive pressure. The effectiveness of the team's defense was on full display in the first quarter against Tennessee.
Despite losing by 26 points, Kentucky was ahead 17-11 after the first period. In what isn't a coincidence, the first frame was the only period when Kentucky played a full-court press. Elzy spoke on her reasoning behind dropping back into a half-court defense.
"We had a stretch where we quit making baskets. It's hard to get into the press when you're not scoring," Elzy said. "There's no excuse."
Looking ahead to the matchup
No excuses is the first step toward improvement. Kentucky needs this win. The Gators are currently ranked at No. 6 in the SEC standings, while Kentucky sits at No. 9.
Nonetheless, Kentucky should feel comfortable back in Memorial Coliseum where they remain undefeated this season. If all things go well on Thursday night, that record will continue.
Tip-off is set for 7 p.m. EST on Thursday night. The game will be broadcast on the SEC Network.