In 1977 Prince Charles and James Brown Watched Kentucky Blow Out Georgia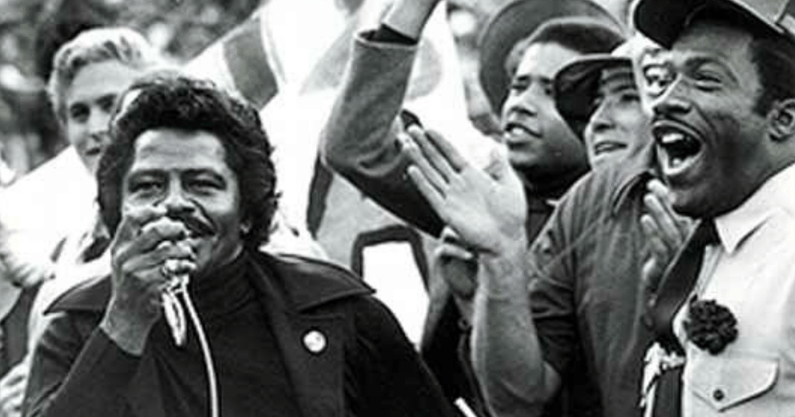 Once upon a time, a Prince from a land far, far away joined the Godfather of Soul to watch a spectacle that defied natural law when a couple of Cats forced Dogs to surrender in their own yard.
Saturday's game between No. 11 Kentucky and No. 1 Georgia will have an enormous audience with ESPN's College GameDay and CBS in the house. The big-game atmosphere cannot compare to the celebrities in the Sanford Stadium stands for the 1977 matchup between these two teams.
"Boy, that place was packed," Joe Bryant recalls. "But I can tell you this, by halfway through the third quarter it was about four-fifths empty."
Bryant kicked a pair of 51-yard field goals for the Wildcats and Derrick Ramsey threw three touchdown passes to rout Georgia 33-0. The Georgia faithful was ready to hit the road once they saw Prince Charles and James Browns at halftime.
'Damn Good Prince'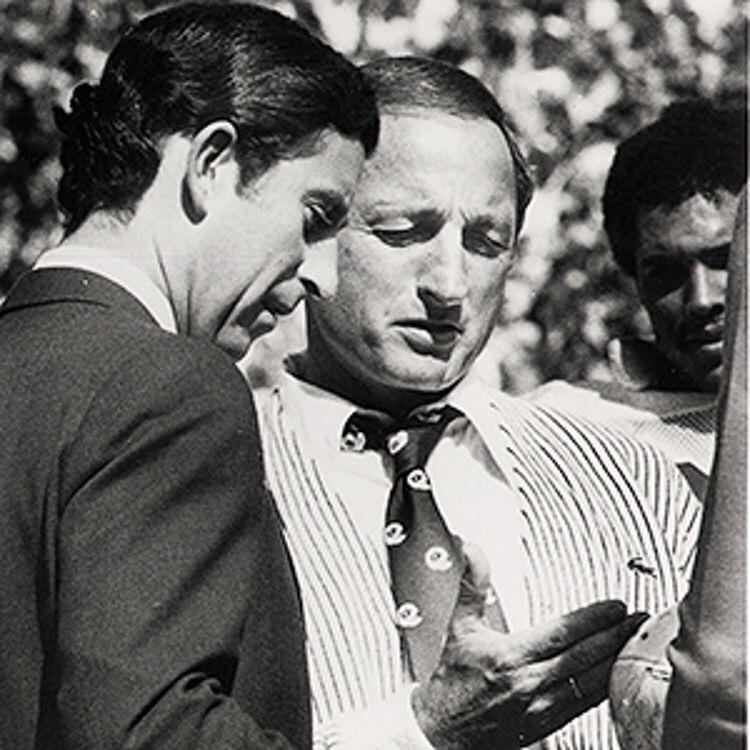 Prince Charles was weeks away from his 30th birthday when the heir-apparent to the British throne decided to attend the homecoming game at Sanford Stadium. His motives were unknown, but the royal was welcomed with open arms, greeted by the fans with chants of "Damn Good Prince!" UK head coach Fran Curci had a different idea of showing hospitality, but it did not go according to plan.
Kentucky's head coach prepared to share a gift with the Prince at halftime. Well, something happened to it. The royal gift was lost. Who was responsible and what tomfoolery took place to let it go by the wayside is unknown. What we do know is that Kentucky's head coach was not happy about it, but he had a plan.
After Vince Dooley presented the Prince of Wales with a football at halftime, Curci cooly shared a gift of his own. "'Gum, prince?' He was kind of shocked and said, 'No thank you,'" Dooley recalled.
Prince Charles may have been surprised, but he was probably still mesmerized by Kentucky All-American Art Still. "My word," said the prince, gazing upward, "you're a big one, aren't you?"
Still was a big one. Sports Illustrated profiled the incredible '77 Kentucky football team. How good was Still? "If he lined up on the right side, the ball wasn't going to that side," Bryant recalls. Georgia had only 64 yards through the first three quarters of the shutout loss to Kentucky.
James Brown's Junkyard Dogs
After the Prince made an appearance, the Godfather of Soul took center stage. No offense to Charles, but James Brown stole the show.
"I was always the second half captain," Bryant recalled. "I'll never forget. I come out on the field and James Brown was out there playing. He was squalling and screaming. The crowd was clapping and everything. I had a bunch of fraternity brothers sitting in that end of the end zone and they were all screaming. It was a great time."
At the height of his popularity, in 1975 Brown released the single "Dooley's Junkyard Dogs." While some of the lyrics might not have fit the 1979 team that got smashed into smithereens by the Wildcats, it was still a jam. Later that year Brown returned to the Gator Bowl to perform the song at halftime of The World's Largest Outdoor Cocktail Party.