Punter Colin Goodfellow exits transfer portal, will return to Kentucky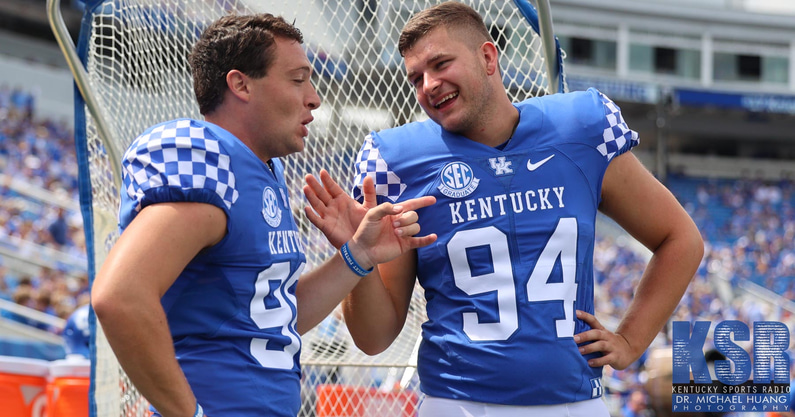 Kentucky's special teams should remain special in 2022, at least when the punt team takes the field. KSR's Matt Jones has learned that Colin Goodfellow has removed his name from the transfer portal. The punter intends to return to UK next fall.
A product of Cleveland football powerhouse St. Ignatius, Goodfellow joined the UK program as a walk-on in 2017. He spent most of his career backing up Max Duffy. Goodfellow proved his leg has plenty of power in two games during the 2020 season, averaging 47.7 yards in ten punts while filling in for Max against Alabama and Vanderbilt.
Wilson Berry was the expected heir apparent to Duffy, bringing his Australian style from across the Pacific Ocean. The younger brother to NFL veteran punter Jordan Berry, a back injury hobbled Wilson at the start of the 2021 season. Once again, Goodfellow was prepared to save the day for the punt team.
In ten games this fall, Goodfellow averaged 45.9 yards per kick, the second-best average among all SEC punters. He pinned the ball inside the 20 yard-line a dozen times and recorded 10 punts of 50 yards or more, including two 70-yarders.
What this means for Berry and Kentucky's scholarship count is unclear. What is certain is that with Goodfellow punting footballs, Kentucky has one reliable leg on special teams.
---
UPDATE: Friend of the program, Maggie Davis, shares that Goodfellow will in fact be on scholarship this spring for the Wildcats.