Radio Replay: Listen to Matthew Mitchell on KSR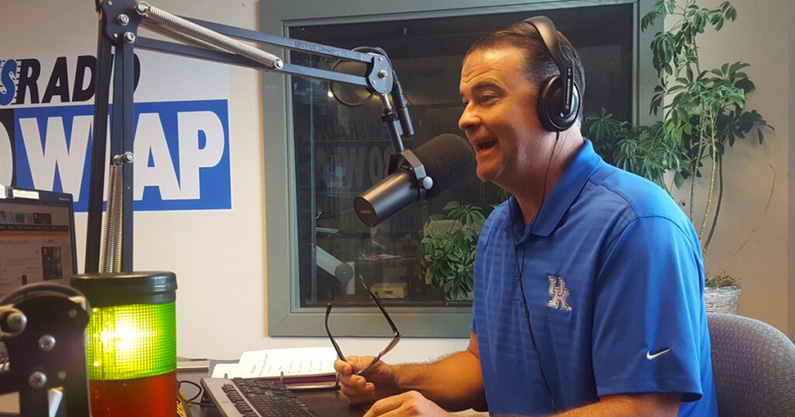 Today was a fun morning on Kentucky Sports Radio the radio show as we were joined by Matthew Mitchell, the former head coach of Kentucky Women's Basketball. Now just a fan of the Wildcats, Mitchell sat in with Ryan Lemond and me to discuss life in retirement and what is next from the Mitchell family (when they're not watching youth soccer).
Through Mitchell's guest appearance, we learned a new Christmas single, "Christmas in Kentucky," and an accompanying holiday album are on the way as part of a fundraiser to support the development of youth around Lexington.
"One thing that we thought would be a lot of fun during the holiday times is spread some cheer and pump up the people here in the Bluegrass and make them feel great, while also raising a little money to help the students here in Fayette County move forward in their character development," Mitchell told the show. "That's something we're really passionate about."
"Chrismas in Kentucky" will be released next Monday, November 1, for streaming and purchase through iTunes. There will be another exciting announcement later this week about more fun around this new Coach Mitchell Band project.
In the meantime, listen to Tuesday's show to catch up with one of our favorite guest hosts. He talked a little Kentucky Football too.
Catch the podcast: