Kentucky WR Rahsaan Lewis pleads guilty to DUI charge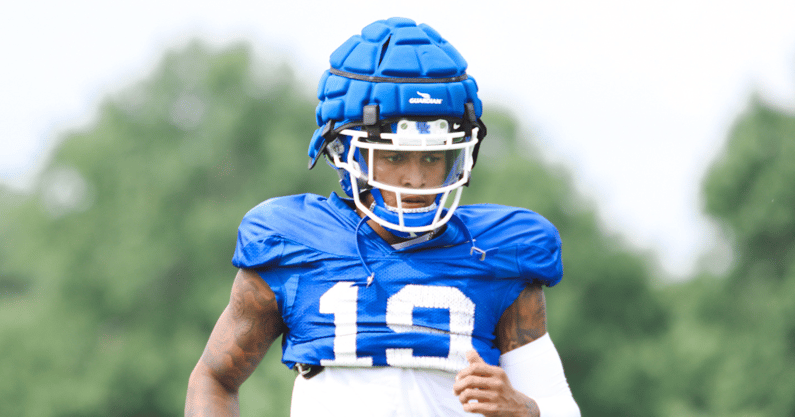 In March, Kentucky walk-on wide receiver Rahsaan Lewis, son of Pro Football Hall of Famer Ray Lewis, was arrested and charged with driving under the influence. According to the Herald-Leader, Lewis pleaded guilty to the charge on August 5. He was sentenced to four days of home incarceration and ordered to pay a $200 fine with $568 of court costs. His driver's license was also suspended.
The arrest was made at 535 S. Upper Street at 2:58 a.m. on March 29 after Lewis allegedly drove 65 miles per hour on a 35-mph street. He showed signs of impairment during a field sobriety test and had a blood alcohol concentration of .153. The senior receiver was charged with operating a motor vehicle under the influence of alcohol, improper start from a parked position, and reckless driving. As part of his plea, the reckless driving and improper state charges were merged.
A UK spokeswoman told the Herald-Leader the program has no comment or update on Lewis' status after the plea. He did participate in Kentucky's open practice at Fan Day on Saturday, one day after he pleaded guilty in court.
Lewis transferred to Kentucky in 2020 after making stops at UCF and FAU to begin his career. He played in six games for the Wildcats as a junior in 2021, totaling two catches for four yards while also returning a punt 12 yards vs. New Mexico State. The 5-foot-11 receiver missed seven games due to a knee injury.