Reed Sheppard wears No. 15 in dad's honor at McDonald's All-American Game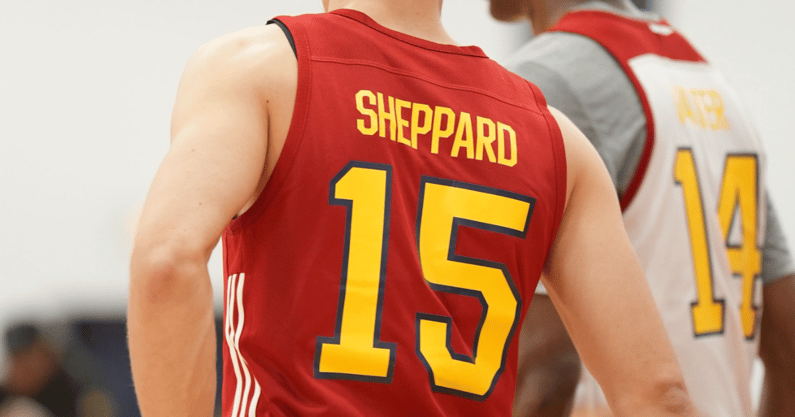 Kentucky signee Reed Sheppard had a historic high school career sporting the No. 3 jersey at North Laurel, racking up 3,727 career points to finish third all-time in the state while adding 1,214 assists (No. 2), 1,050 rebounds and 653 steals (No. 1). The London, KY native would go on to earn Mr. Kentucky Basketball honors in 2023 while also being named a McDonald's All-American, arguably the most prestigious feat a basketball player can achieve at this level.
Before he takes his talents to Lexington and begins his collegiate career where his mother and father starred in the 1990s, the Kentucky signee is paying homage to his dad, Jeff, by wearing his number in the high-profile all-star event. Sheppard, No. 15 the back of his uniform reads. On high school basketball's biggest and brightest stage, 25 years after his pops helped lead the Wildcats to two NCAA Tournament championships while earning Final Four Most Outstanding Player honors himself in 1998.
It's a nice full-circle legacy moment for the in-state star. No. 3 was his first option, but now seeing and wearing the jersey, he's happy it worked out the way it did.
"I put No. 3 on the paper for the first option, but No. 15 was second," Sheppard told KSR at the McDonald's All-American Game in Houston. "It was cool, because I didn't think I'd get No. 3. Being able to wear No. 15 is really cool because Dad wore it. It's really cool to be able to continue his number — it says Sheppard on the back, you know?
"When they sent it, it meant a lot to me because I've always looked up to Dad. He's always worked me out. So to be able to finally get his number, wear it on my back, it's a pretty cool moment."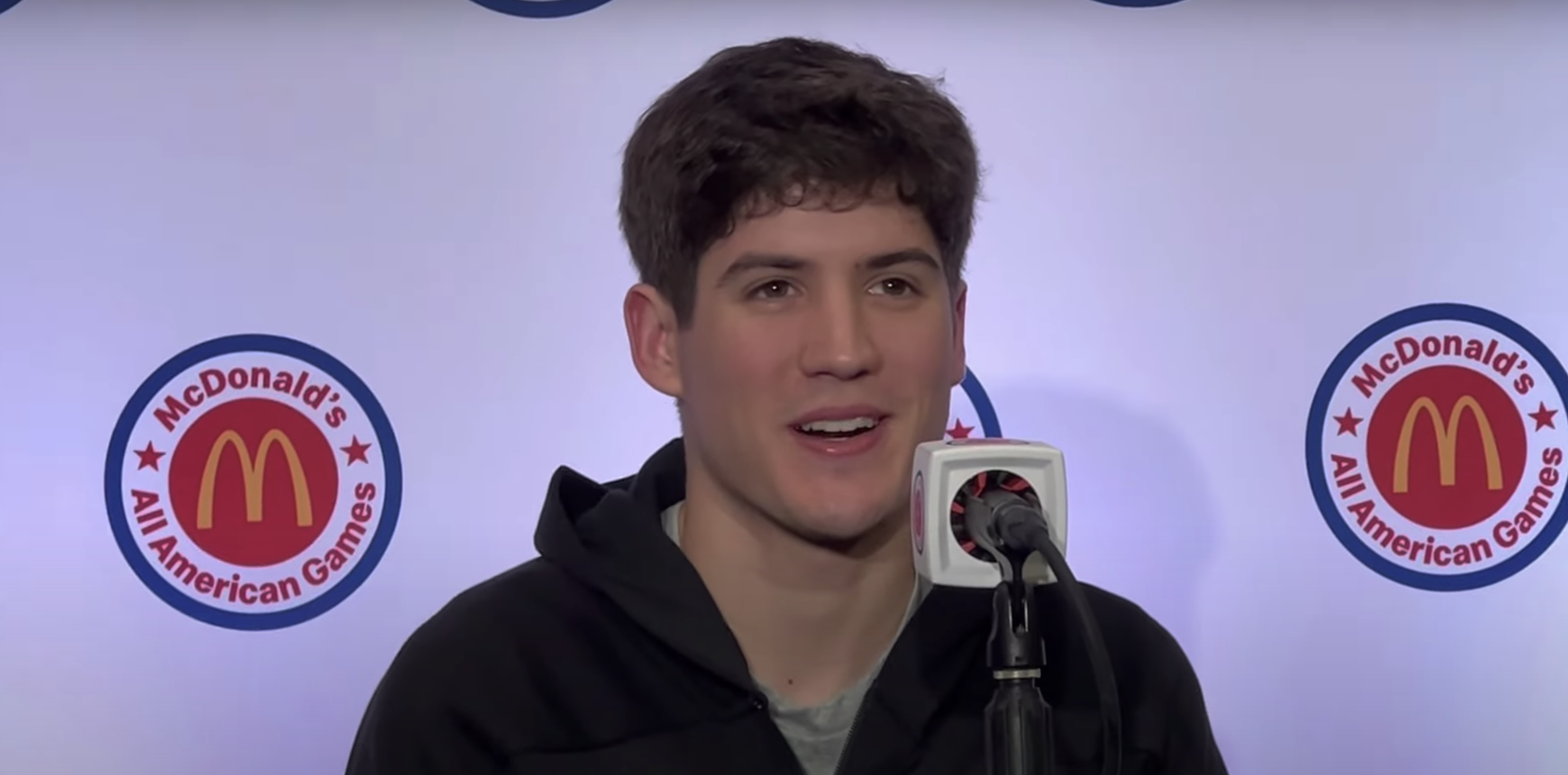 His father played at Kentucky from 1993-98, winning titles with the Wildcats in '96 and '98. He broke through as a senior, averaging 13.7 points, 4.0 rebounds, 2.7 assists and 1.2 steals while shooting 44.4% from the field and 37.6% from three. And then there was the Final Four MOP where he scored 27 points in Kentucky's win vs. Stanford in the Final Four and 16 in the title game vs. Utah, all while playing on a sprained ankle. An all-timer in a program loaded with spectacular talent.
But in a one-on-one game to 11, now? His son is confident he'd win soundly — respectfully, obviously.
"If we played right now, I'm saying 11-2. I'd say he would get one bucket, he might get lucky and throw one up. But nah, I definitely think I could take him on now. He's getting a little old — he doesn't play too much anymore [laughs]. Back then, it'd be a little closer, but I think I could take him now."
And don't forget about Mom, who was a star in her own right for the women's basketball program. She still sits in the top 10 for Kentucky in all-time made 3-pointers (175), assists (442), steals (309), field-goal attempts (1,318) and games started (110).
The future Wildcat is wearing his dad's number in Houston, but he found out he was a Burger Boy with his mom, watching the roster rollout on ESPN like the rest of us. That was a special moment for Sheppard in his own right.
"It was an unbelievable experience. I was actually able to stay at home and watch it with my mom. As soon as they announced the teams and I saw my name on the TV screen, it was a surreal moment," he said Monday. "I looked over and she had tears in her eyes. She talked about how proud she was of me, seeing all the hard work finally pay off, see my dreams come true. It was a really special moment, getting to experience that with my mom."
A small-town kid from London, he's now set to represent his home state and city on the big stage, both today at the McDonald's All-American game and tomorrow at the University of Kentucky. And he's planning to represent it well.
"I'm from Kentucky. Growing up, I've always been a little boy that's wanted to play at the University of Kentucky," Sheppard said. "To have that opportunity, it means a lot and it's super special to me to be able to stay in my hometown and help put my city on the map. I want to do it for them, really. So this means a lot."
And there's obviously pressure that comes with that, being the hometown hero. It doesn't help that Kentucky hasn't made it past the opening weekend of the NCAA Tournament since 2019. Fans want to win, and they want to win big. Now.
But that's what he's signing up for, something he's embracing and welcoming with open arms.
"Anyone knows it's going to be hard to play at Kentucky. They're one of the greatest college basketball programs in history," Sheppard said. "You know you're going to have a lot of pressure, especially knowing they've struggled a little bit the past few postseasons. The fans are getting a little impatient, so it creates a lot of pressure, but it's something you work for.
"It's something you look forward to, going up there and playing with great players and great coaches to make a run."
Subscribe to the KSR YouTube Channel for press conferences, interviews, original shows, fan features, and exclusive content.