Remember the Name: Dajuan Wagner Jr.
[caption id="" align="alignnone" width="1200"]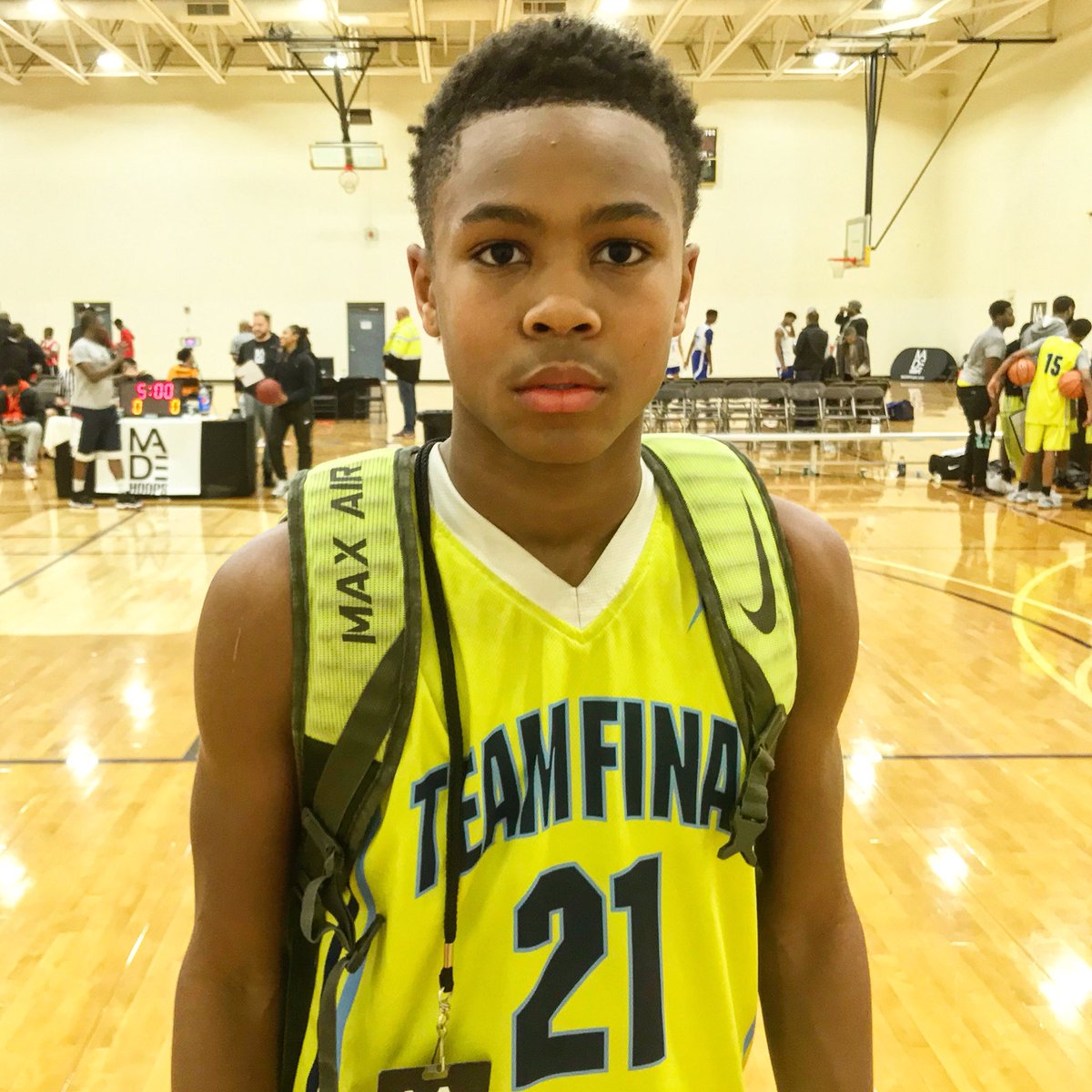 @eric_hampford
[/caption] One of John Calipari's most talented players has a son that's making a name for himself on the recruiting trail. Dajaun Wagner Jr. is only beginning his freshman year of high school this fall, but this weekend he stood out amongst a crowd of older players at USA Basketball minicamp in Colorado Springs. The son of Calipari's first star at Memphis, Dajuan Wagner Sr.
spoke to Evan Daniels
about Junior's game. "
He isn't scared of anything
. He makes himself comfortable in any type of environment, older kids, younger kids, he just loves doing it," Wagner Sr. said. "From day one, I try to teach him like a pro, like change of pace when he plays with his age because it will be a little bit harder when he plays up." A member of the class of 2023, Dajuan Wagner Jr. will not be making a decision anytime soon. When that inevitably happens and he is one of the most sought after recruits in college basketball, there are a few connections to consider.
1. Wagner's Importance to Calipari's Career
When Calipari finally retires, Wagner Sr. will likely be the most impactful player he ever coached. A high school phenom who once scored 100 points in a game on his way to breaking the New Jersey state scoring record, Wagner did not quit breaking records once he got to Memphis. After averaging 21.2 points a game and setting the school's single-season scoring record, Cal revoked his scholarship and told him to go pro. Two years later, Wagner was diagnosed with ulcerative colitis, ultimately ending his NBA career. If Calipari had not insisted Wagner to make the leap, he would have missed the chance to earn a No. 6 overall pick's salary. The lesson Calipari learned from the experience hit home in the "One and Not Done"
30 for 30
. https://youtu.be/J1vMPxcLpsw
2. Milt Wagner and UofL
The hatred between Louisville fans and Calipari began when Milt Wagner's son did not commit to play at UofL. Milt was a member of the Cards' 1986 Championship team (the last time UofL won a title) and is still ranked fifth in career points at the university. Naturally, that meant his was destined to play at Louisville, right? Wrong. Ahead of Dajuan's senior high school season, Calipari hired Milt to become Memphis' director of basketball operations. After six years in Memphis, he followed Tony Barbee to UTEP and later Auburn.
3. Camden High School
The legend of Dajuan Wagner was born at Camden High School in New Jersey. That's the same school where you will find Lance Ware, a 2020 forward who received a scholarship offer this weekend from one Tony Barbee. Do I need to connect the dots for you? https://youtu.be/-3fAoUAKC6Q [
247 Sports
] [mobile_ad]