Rhyne Howard named SEC preseason Player of the Year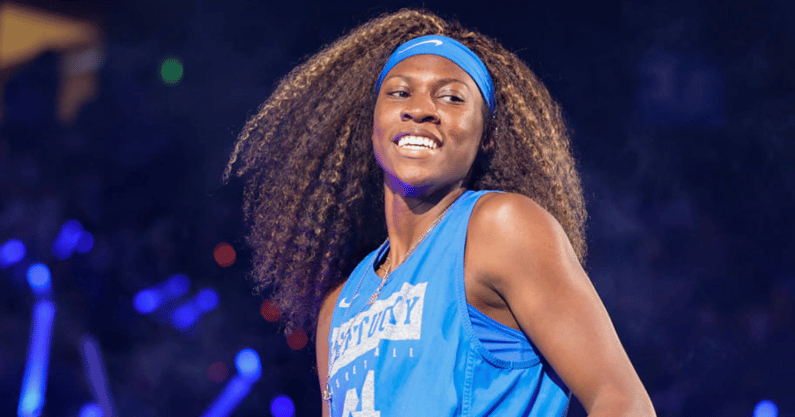 Rhyne Howard will be gunning for her third consecutive SEC Player of the Year trophy in 2021-22. The 6-foot-2 senior guard is set to defend her two-time title after she was named by the league media as the Southeastern Conference preseason Player of the Year on Tuesday afternoon.
Howard was also the 2020-21 preseason SEC Player of the Year before ultimately earning the honor. Only one former player from the conference has ever won the award three times: South Carolina's A'ja Wilson, who did so from 2015-18 and later won the 2020 WNBA MVP award.
It's been a busy week for Rhyne Howard, who has already received two preseason All-American first-team honors. As a team, her Kentucky Wildcats are ranked No. 13 ahead of the upcoming season, are a projected 3-seed in the 2022 NCAA Tournament, and are expected to finish fourth in the SEC.
Howard has been racing through the Kentucky history books through her first three seasons and will ultimately go down as an all-time great by the time her career in Lexington is finished. She's already seventh in scoring with 1,655 points and is just the second player in UK history to reach 1,500 before her senior season. Only Valerie Still, considered the GOAT of Kentucky Women's Basketball, has done the same.
Kentucky has seen a total of three former Wildcats take home SEC Player of the Year honors. And coincidentally, all three of them were repeat winners. Victoria Dunlap won in 2010 and 2011 before A'dia Mathies did the same in 2012 and 2013. Kentucky actually has the second-most POY winners in the history of the SEC with six total (all of them coming since 2010 when Matthew Mitchell was head coach), three shy of Tennessee's nine.