Rhyne Howard signs multi-year shoe deal with Jordan Brand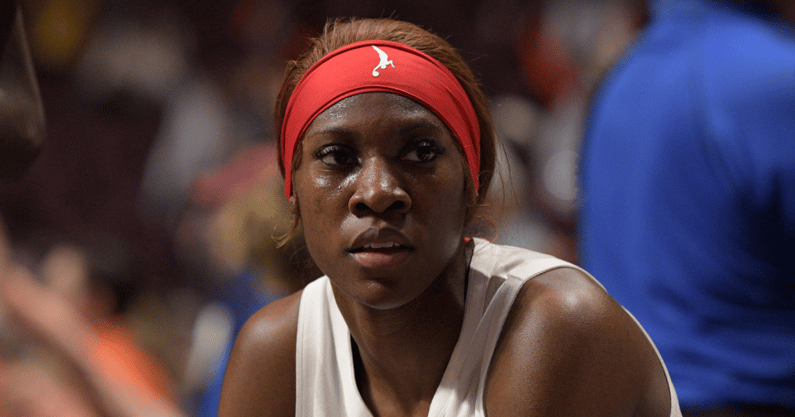 The No. 1 pick in the 2022 WNBA Draft has already locked in her first of many major endorsements.
Rhyne Howard has signed a multi-year shoe deal with Jordan Brand, the company announced on Thursday. The former Kentucky Wildcat and current rookie for the Atlanta Dream is one of three WNBA players recently announced as new Jordan Brand partners, joining Isabelle Harrison and Dana Evans (former Louisville guard). Howard was drafted with the top pick in April's draft after spending four incredibly successful seasons in Lexington.
"To join such elite company is amazing!! Overall just super stoked to be a part of a family that cares about you on all levels in life," Howard said in the Jordan Brand's post.
This surely won't be the last major endorsement deal for Howard, who already has a billboard of herself overlooking downtown Atlanta. While at Kentucky, she entered NIL deals with various companies such as Powerade and Wingstop. We don't know the exact details of Howard's new deal with Jordan, but if she ends up getting her own shoe, I'll be the first to lock in a pre-order.
Howard will officially begin her WNBA journey when the Atlanta Dream opens the 2022 season this Saturday, May 7 on the road against the Dallas Wings. Tipoff is scheduled for 8:00 p.m. EST and will be broadcast live on the CBS Sports Network. Howard has appeared in two preseason games for the Dream since being drafted, which were met with solid results.