Rick Pitino has agreed to deal to become next head coach at St. John's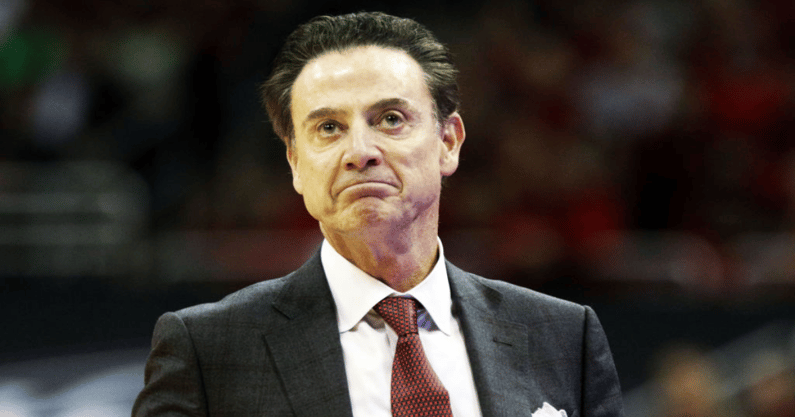 The worst-kept secret in college basketball is finally official. Rick Pitino is returning for his third stint in the Big East.
ESPN's Pete Thamel and Adrian Wojnarowski are reporting that the Iona head coach has agreed to terms on a six-year deal to be the head men's basketball coach at St. John's.
Pitino, 70, is back in a power conference after being fired in October 2017 for multiple scandals at Louisville that included a "pay for play" scheme involving Adidas and Brian Bowen as well as an escort sex scandal involving recruits from 2010-14.
The Hall of Fame coach resurfaced in the EuroLeague coaching Panathinaikos leading them to a Greek Cup in 2018-19. From there, Iona brought the former New York Knicks head coach (1987-89) back to the Big Apple leading the Gaels to two NCAA Tournament appearances and 64 wins over three seasons. Now Pitino gets to coach in Madison Square Garden again and compete in the Big East Conference.
During stints at Providence (1986-1987) and Louisville (2006-2013), Pitino spent 10 years in the Big East and captured two regular season titles (2009 and 2013) to go along with three tournament titles (2009, 2012, and 2013). Now the former Boston Celtics head coach (1997-01) will be looking to lead St. John's to their first NCAA Tournament appearance since 2019 and first Big East title since winning the conference tournament in 2000.
Per ESPN's report, Pitino will tell his Iona team his plans on Monday that he is leaving New Rochelle for Queens. Pitino remains the only coach to lead three programs to a Final Four (Providence, Kentucky, and Louisville). Meanwhile, former Missouri and Arkansas head coach Mike Anderson is suing St. John's for attempting to fire him for cause after running the men's basketball program for the last four seasons.
The Big East just got a whole lot more interesting with Ed Cooley departing Providence for Georgetown and Rick Pitino returning to the top level of college basketball.