Rick Pitino says Rupp celebration is "100% not necessary"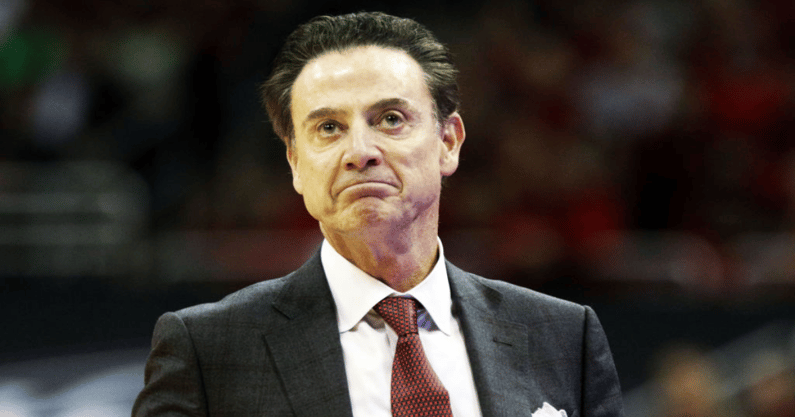 Last weekend, Kentucky Basketball held a reunion for the 1996, 1997, and 1998 teams. Several former players, staff members, and Tubby Smith returned to Lexington for the celebration, which included a reception Friday night and a ceremony at halftime of the Tennessee game on Saturday. It was a wonderful moment for the program and its fans, but one big name was missing: Rick Pitino.
Pitino, who coached the 1996 National Champions and the 1997 Runners-Up, was unable to attend, as Iona played on Friday and Sunday. According to Ryan Lemond on KSR this morning, Pitino also declined to send in a video message as several others like Scott Padgett, Mark Pope, and Tony Delk did. In a press conference before the Tennessee game, Tubby Smith, Derek Anderson, and Jared Prickett said it's time for Kentucky to bring Rick back to Rupp to celebrate his successful eight-year tenure.
"Obviously, I think he should be celebrated and honored," Tubby said.
"I think he should come back," Prickett said. "Time heals all wounds."
"I definitely think that," Anderson said. "A lot of people take it personal. I've always loved Coach P."
This morning, Pitino addressed those "beautiful comments" on Twitter, writing that a celebration in Rupp is "100% not necessary."
Sure, Rick. If you missed the halftime ceremony honoring the 96, 97, and 98 squads, we've got you covered:
Subscribe to the KSR YouTube Channel for press conferences, interviews, original shows, fan features, and exclusive content.
Pitino wants another Final Four before he retires
This isn't the only Rick Pitino news this week. Yesterday, Matt Norlander published an interview with Pitino in which Pitino said he wants to coach five or six more seasons and would consider leaving Iona for a job where he could reach a Final Four.
"We've accomplished what we set out to do," Pitino said of his time at Iona. "If I wanted to leave, it would be a job that I thought could get to a Final Four."
This morning, Jeff Borzello included Pitino among his "High-Profile Names To Watch" in regard to open jobs in the offseason, listing Georgetown as the likeliest landing stop.
Arguably the best college basketball coach of his generation, Pitino has won one regular-season title and one conference title in his two years at Iona — and has the Gaels in position for a second straight regular-season championship. He likely has one more shot at a big job, and it's conceivable Georgetown, UCF, Arizona State and St. John's could all look at him. For my money, Georgetown is the likeliest option.

Jeff Borzello, ESPN
Would Pitino be welcomed back at Rupp?
KSR videographer Steven Peake made the rounds at some recent events to get the fans' perspective on whether or not Rick Pitino would be welcomed back at Rupp Arena. Most said yes, with a few even calling for him to be the honorary Y at a game.
Take advantage of our KSR+ Launch Special and join the conversation on KSBoard, the KSR+ Message Board.
Discuss This Article
Comments have moved.
Join the conversation and talk about this article and all things Kentucky Sports in the new KSR Message Board.
KSBoard