Rick Pitino Pens Two-Page Letter to Supporters that "Tells the Truth and the Only Truth"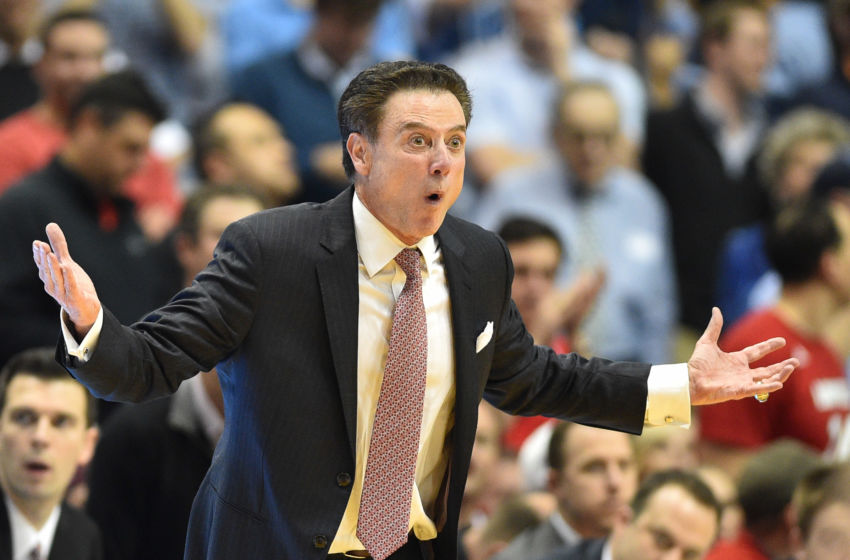 Two years after the world discovered parties with prostitutes were used to recruit basketball players at Billy Minardi Hall, Rick Pitino is still defending his case.  This time it's in the form of a two-page letter. The letter was sent to KSR by a little birdie and is addressed to the "Friends of the Ville."  The group is described as "close supporters" of the program, most likely a group of donors.  Pitino attempts to use the letter to reassure the close supporters that everything will be alright.  He does so by telling his side of the story, or as he puts it, "The truth and the only truth." Pitino begins by issuing a New Yorker's threat to anyone that would do anything to dishonor Billy Minardi's name.  That's followed by his recollection of the first conversation Pitino had with Andre McGee after the news broke.  Still trying to debate the NCAA, he states:
"Did the NCAA enforcement staff believe that Andre would ever tell the truth if we were face to face? Absolutely not.  He would have lied and lie some more.  He knew what that dorm meant to me."
Pitino finishes the letter by referencing Bernie Madoff, the Karen Syphor incident and says, "I am not concerned about the outside world and what they think." (
click to enlarge
)
When this scandal started two years ago, Rick was advised to keep his mouth shut.  Two years later he still can't help himself.