Rob Dillingham Excited to Be Coached By Rajon Rondo and Tyler Ulis: 'We're learning from the Greats'
[Ed. Note: This article is from KSR+, KSR's new premium sister site. For more great bonus coverage of the Cats, including features, recruiting scoop, insider intel, and access to the KSR+ message board, take advantage of our launch special. Only $10 until football season!]
2023 Kentucky signee Robert Dillingham is ready to get to Lexington and get coached by some of the best. 
After KSR's Jack Pilgrim reported that former Kentucky standout Rajon Rondo is working toward joining the UK coaching staff, Dillingham told KSR that he's excited to be coached by both Rondo and Tyler Ulis, who joined the staff this season. 
"That's just amazing that could even happen," Dillingham said. "Tyler Ulis won [SEC] Defensive Player of the Year and player of the year. Then, you've got Rondo, who was one of the greatest guards of all-time. We're learning from greats.
"We're also learning from Coach Cal [John Calipari]," he continued. "We have guard play. We're all going to learn how to play within the system and use our talent at the same time. I feel like Rajon and Tyler will help us with that easily because they've already done it." 
Dillingham, the 6-foot-2, 165-pound combo guard from Overtime Elite (GA), was recently in Lexington for an official visit, attending UK's Jan. 28 loss to No. 9 Kansas. During halftime of the game, Dillingham was introduced to the fans alongside fellow UK signee Reed Sheppard. 
"It was crazy," Dillingham said. "I'm in the middle of the court with 20-some thousand fans. I don't even know how to explain it. You're just looking around like I'm excited."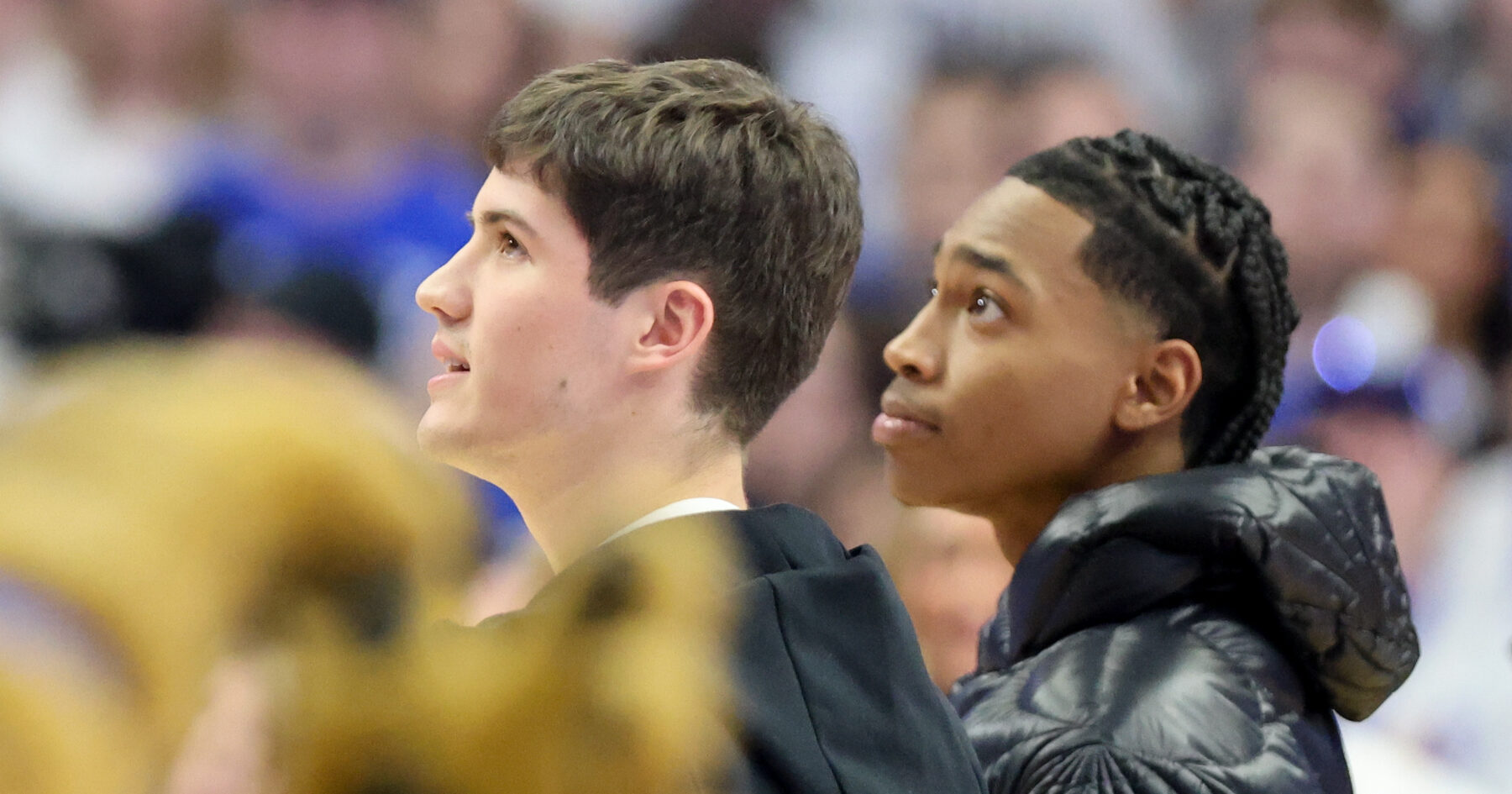 Kentucky's 2023 Recruiting Class
The 2023 Kentucky No. 1-ranked recruiting class features Dillingham and Sheppard, as well as five-star center Aaron Bradshaw, guard DJ Wagner and forward Justin Edwards. 
"We're going to learn to play together and win games next year," Dillingham said. "Overall, our whole team, we have a great bond together because we've played with each other all growing up."
Dillingham said his decision to commit to Kentucky was largely due to "the coaching, the family, the history and Kentucky in general." 
"It's self-explanatory, honestly," he said. I love Coach Cal, my mom loves Coach Cal, so it was just an easy move." 
Rob Dillingham is the No. 2-ranked combo guard in the class of 2023 according to the On3 Consensus, a complete and equally weighted industry-generated average that utilizes all four major recruiting media companies. The five-star prospect is ranked as the No. 10 overall prospect in the 2023 cycle. 
"Whatever I can do to win, I'll do it," Dillingham said. "Whether it's scoring, passing, playmaking or whatever. I'm an all-around player that can make my teammates better." 
Dillingham joined Overtime Elite in November after previously playing at Donda Academy just outside of Los Angeles. Upon joining the league, he was assigned to play for the Cold Hearts, one of the three Overtime Elite teams. 
Dillingham had perhaps his best game of the season in an 83-73 win over the YNG Dreamerz on Friday, Feb. 3. In the game, Dillingham went for 16 points, seven rebounds, seven steals, five assists and one block with zero turnovers.
Click here to take advantage of our KSR+ Launch Special: $10 until football season
Subscribe to the KSR YouTube Channel for press conferences, interviews, original shows, fan features, and exclusive content.
In His Coach's Words
Cold Hearts coach Ryan Gomes highlighted Dillingham's quickness and ability to get his shot off in the win. 
"He didn't shoot a great percentage tonight, but his aggressiveness is what you need," Gomes said after Dillingham shot 6-for-22 from the field. When you're a scorer, playmaker like that, you have to always keep the defense on their heels. That's where he did a great job." 
Gomes, who played 11 years in the NBA, said he'd like to see the greatest improvement from Dillingham on the defensive side, an area which has already progressed. 
"As a point guard, when we're on the offensive side of the ball, you're thinking about what you can do offensively. You're not even worried about the guy defending you," Gomes said. "When it's reversed, you gotta be able to put that same energy on another point guard and pick up and make him uncomfortable. You can score, but so can he, so it's about whoever is going to get more stops because you're both going to have the ball in your hands for a long time." 
As far as improvement, Gomes said Dillingham has been stretching out more in the pick-and-roll as of late. 
"Rob is so shifty with his ball-handling skills, he used to come off of the pick-and-roll on time and try and go back the same way," Gomes said. "Now, he's dragging out with two or three dribbles to keep the defense shifting and then he can make the cross-court pass or make the pass to the big. If they do drop back, then he could get right to his right hand pull up." 
And for all the fans that would like Dillingham to get to Kentucky even quicker, Gomes has a message. 
"Wait a little longer and he'll be there," he said. "I think Cal has done a great job with all the signees that have come through there and having another one like Rob who's an electric player, top-15 player in the country, I think the fans should be waiting." 
Click here to take advantage of our KSR+ Launch Special: $10 until football season
Discuss This Article
Comments have moved.
Join the conversation and talk about this article and all things Kentucky Sports in the new KSR Message Board.
KSBoard