High 3-star safety Robert Billings is in communication with Kentucky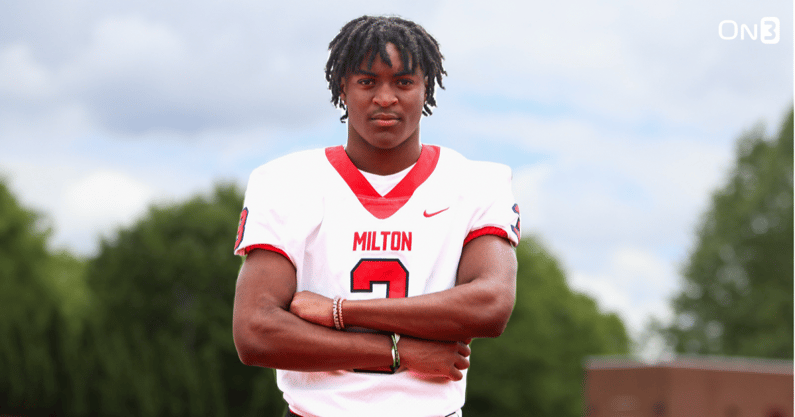 Down in the Greater Atlanta area, nearly every college football program is working to mine the fertile area for talent. Kentucky is no different as Frank Buffano and Anwar Stewart are making a push for safety Robert Billings.
The Alpharetta (Ga.) Milton rising senior ranks just outside of the top 500 in the On3 Consensus, but that hasn't kept some top-flight programs away. Clemson is recruiting Robert Billings heavily and got the three-star recruit on campus the first week of June for an official visit. However, Billings got out of there without a commitment and is now looking to schedule some other official visits.
The prospect spoke with Ryan Wright at Rivals.com and confirmed that he would be speaking with Florida State about taking an official visit but could also try to reach out to Kentucky and Duke about setting up additional visits.
Billings states that he could "see himself" at Kentucky and that the Wildcats have been down in Georgia to see him practice. The prospect has yet to visit Lexington and that needs to be the next step in the recruiting process.
Back in May, Billings released eight finalists that included Clemson, Duke, Florida State, Kentucky, Michigan, Ole Miss, Oregon, and North Carolina. Dabo Swinney's program appears to be the heavy favorite, but there is some legitimate interest in Kentucky.
Getting Billings on campus in the fall for an official visit would be the next step for the Wildcats to become contenders in this recruitment.