'Round the State Roundup: KHSAA Week Five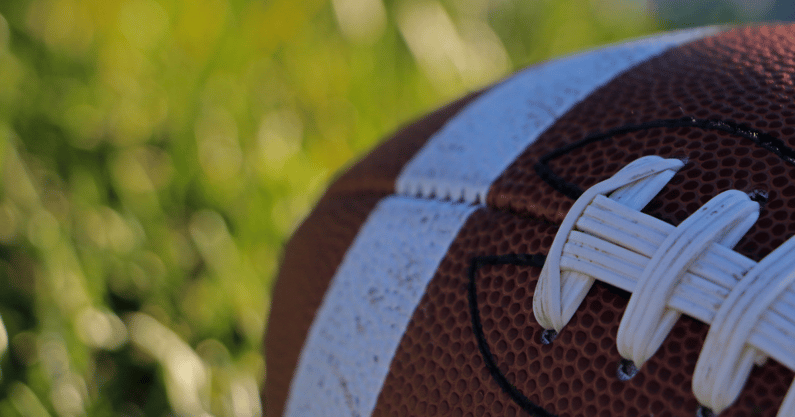 The Kroger KSR Game of the Week wasn't the only game to keep on your radar when it came to week five KHSAA football.
Notable Scores and Stories:
Mercer County (4-1, No. 5 – 3A) def. No. 13 Southwestern (3-1, No. 3 – 5A) 22-21:
Southwestern missed a last-second field goal that would've won them the game. Before that, Titans' Jackson Peavler struck first to put Mercer up 7-0, followed by Hayden Burton's 81-yard rush to set the Warriors up at the five-yard line where Southwestern would miss the PAT after the score, making it 7-6. The miss, however, proved to be the difference in the final score after the two squads traded a couple of touchdowns the rest of the game.
Shawnee (2-3) def. Trimble County (1-3) 14-0:
The streak is over! Shawnee has won their first game since Sept. 12, 2014. Technically, their first win of the season came via COVID-19 cancelation. But a true win felt much better. "It means a lot, especially these guys who have been here three or four years to actually have a win," head coach Vernon Gibson said. "It means the world to them. It's a new beginning."
No. 8 Boyle County (4-1, No. 2 – 4A) def. No. 24 Bowling Green (3-2) 31-0:
A battle between two defending state champions in 4A and 5A proved to be a Rebel routing of the Purples. Led by quarterback Jagger Gillis, Boyle County is looking like their old self after losing to No. 4 LCA at home three weeks ago.
Bullitt East (3-1) def. Bullitt Central (2-3) 76-39:
In what was the highest-scoring matchup of week five in KHSAA football, Bullitt East continues their impressive season by putting up 673 offensive yards in the Bullitt Cup. Chargers quarterback Travis Eagen went 13-24 through the air for 375 yards and six touchdowns — 200 of which were hauled in by Camron Brogan for three scores.
Danville (3-2) def. North Hardin (1-4) 28-25:
A late fourth quarter touchdown from Admiral quarterback Brady Morse to Corydon Crawford for 51 yards sealed the deal on the Danville comeback victory. The QB-WR duo also scored on an 80-yard connection in the third quarter.
Crittenden County (2-2) def. Hancock County (4-1, No. 4 – 2A) 27-14:
Preston Morgeson's 192 rushing yards on 27 attempts and two touchdowns led Crittenden County over the previously undefeated No. 4 team in 2A. The Rockets defense also only allowed 19 total passing yards during Friday night's upset.
No. 23 Ryle (4-1) def. No. 14 Highlands (3-2, No. 4 – 5A) 27-13:
Ryle amassed 405 offensive yards compared to Highlands' 240. The Raiders' Nathan Yowan averaged seven yards per carry in addition to Gavin Ruark's six catches for 130 of quarterback Logan Verax's 186 passing yards on their way to victory.
Rock Creek Christian Academy (Upper Marlboro), MD (2-1) def. No. 9 Johnson Central (3-2, No. 3 – 4A) 22-14:
The Golden Eagles suffered a complete defensive collapse as all three of Rock Creek's touchdowns came on one-play drives despite leading 7-6 at halftime.
La Salle (Cincinnati), OH (4-1) def. No. 12 DuPont Manuel (4-1, No. 4 – 6A) 28-24:
Manuel led 17-7 at the half and even led in the fourth quarter off Ju'Waun Northington's 9-yard touchdown run but couldn't hold on, becoming the second KHSAA team to fall to La Salle in 2021 — the first of which being Trinity last week.
Bardstown (4-0, No. 2 – 3A) def. Spencer County (2-3) 42-37:
The Tigers continue to climb the 3A rankings after remaining undefeated in a closely contested matchup against Spencer County. The Bears led at halftime 37-30 but were shutout in the second half — they had a chance to take the lead but a late stop from Bardstown kept their undefeated season alive.
No. 19 Woodford County (5-0, No. 5 – 5A) def. Franklin County (2-3) 24-21:
Oh, how the mighty have fallen. The Flyers have dropped their last three in a row, including this heart-breaker to the Yellow Jackets, who remain undefeated en route to defeating Franklin County for the first time in 13 seasons.
No. 1 Male (4-0, No. 1 – 6A) def. No. 11 Trinity (0-5, No. 3 – 6A) 24-10:
Should we consider Nic Schutte and Vinny Anthony as the most lethal one-two connection in KHSAA? The duo found each other seven times for 164 yards and all three Bulldog touchdowns on the evening. Trinity falls to 0-5 for the first time since 2018.
No. 4 LCA (5-0, No. 2 – 2A) def. No. 10 Lexington Catholic (4-1, No. 4 – 4A) 43-7:
Two top-10 KHSAA rivals battled in the Holy War Friday night where the Eagles compiled a 36-0 lead by halftime, putting up nearly 400 yards on offense — after that, LCA never gave the Knights the chance to come back. Is LCA challenging Frederick Douglass above all as the best team in Lexington?
East Jessamine (1-4) def. Lincoln County (1-4) 24-21:
The Jaguars posted their first victory of 2021 behind Tajii Jackson's 17 rushes, going for 105 yards and two touchdowns. East Jessamine had previously lost nine games in a row.
Louisville Holy Cross (3-2, No. 3 – 1A) def. Doss (2-3) 21-14:
Tied at 14 with less than a minute remaining in regulation, Chris Perry took a rush 16-yards for the game-winning touchdown.