Running Diary of today's UK-NBA Press Conference
[caption id="" align="alignnone" width="613"]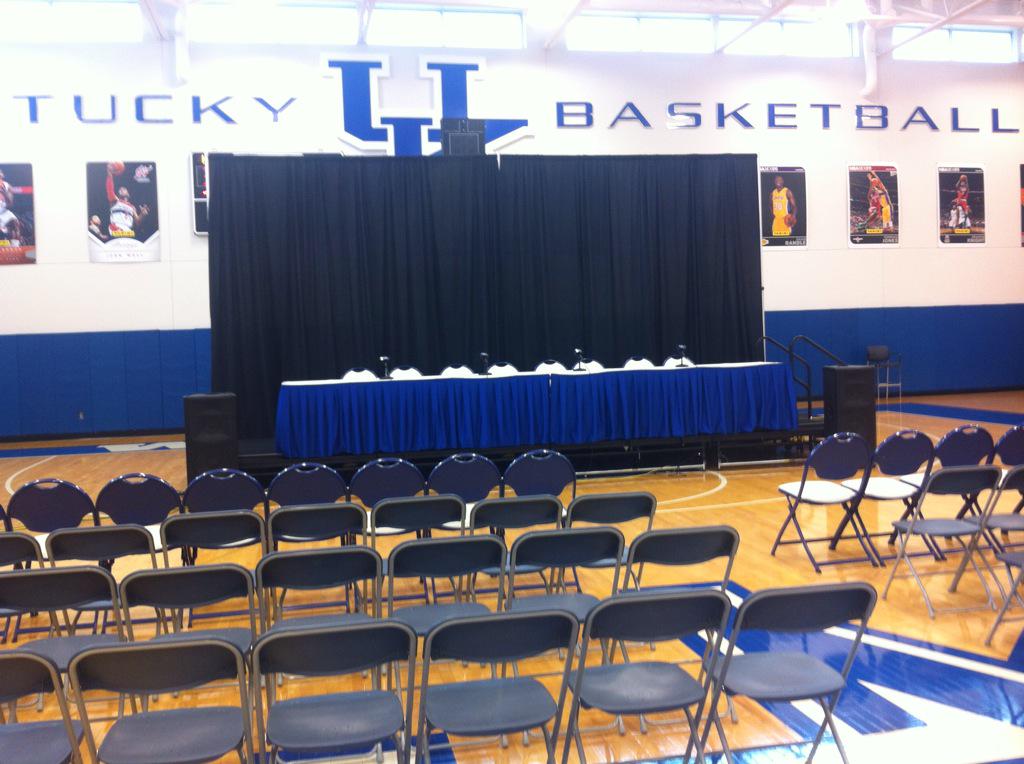 @smosswkyt
[/caption]
Whether you're ready for it or not, it's time, Cats fans. It's time to send seven of this past season's eight best players to the NBA draft.
Karl-Anthony Towns, Willie Cauley-Stein, Andrew Harrison, Aaron Harrison, Dakari Johnson, Trey Lyles and Devin Booker will each announce their departures today in a press conference from the Joe Craft Center, along with comments from Coach Cal. I have a running diary of the afternoon for you below, so hit refresh to follow along...
*****
2:43: 
And that's it. Short and sweet. All seven are gone.
2:41: 
Devin Booker: "I honestly didn't think I'd be in this position, this early." Girls on campus learn of Devin's departure....
2:39: 
"We're chasing our dreams," they all say, laughing as they repeat each other's comments down the line.
2:35: 
Cal tells the players to stand up if they're going pro.
All seven stand. They gone.
2:34: 
Cal opens things up saying he told them at the beginning of the year he hopes eight of them have this opportunity at the end of the year. Poythress likely being the eighth.
2:32: 
Here we go...
2:26: 
Marcus Lee, Tyler Ulis, Derek Willis and Dominique Hawkins have arrived to support their brothers. Any chance Ulis cries when Devin Booker says he is leaving? I think yes. In fact, I'll put money on it.
2:16: 
From Calipari's exclusive interview with WKYT: "Jodie Meeks, I thought, made a mistake," he said, laughing. Obviously, Meeks is doing just fine in the NBA. Cal's point was to say it's ultimately up to the players, not him. Would he like some of them back? Absolutely. But each player makes the decision they believe is best their future.
2:13: 
Marcus Lee, one of two returning players from the platoon system, says don't worry (about next season, I assume): https://twitter.com/SuperKingMe/status/586223636538908672
2:10: 
Aaron Harrison Sr. is in attendance, seen here in this photo from Alan Cutler: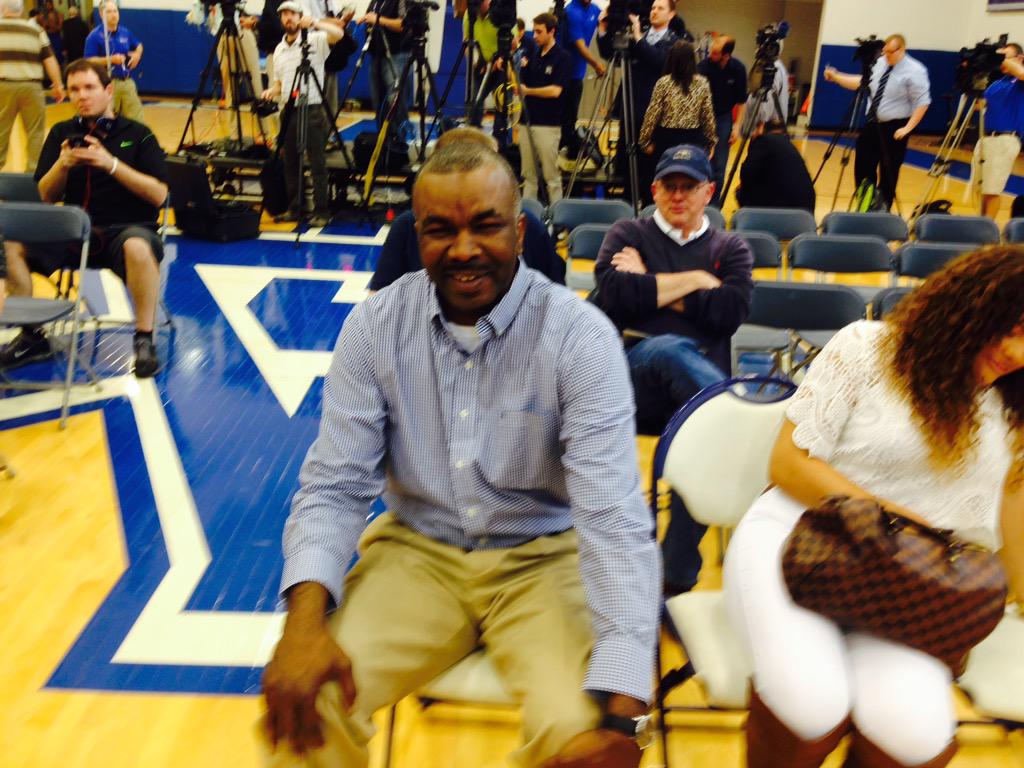 Karl Towns Sr. is also in the building.
2:08: 
As you can see, there are eight chairs at the table, eliminating any last minute hope someone had a change of heart. That's seven chairs for the departing players and one for John Calipari. There's also a ton of seats on the floor for the players' friends, family and the media.