Rupp Arena, Central Bank Center to stop accepting cash for concessions, parking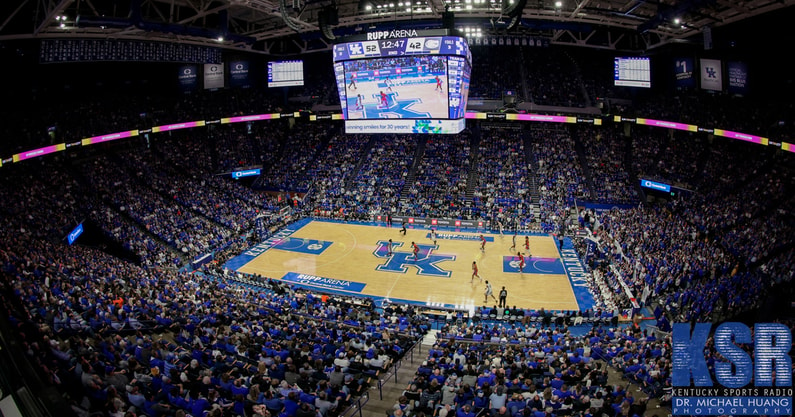 There is a major change coming to transactions at Kentucky Basketball games and other downtown Lexington events: Rupp Arena is going cashless.
The Central Bank Center announced today that all of its venues, including Rupp Arena and Lexington Opera House, will stop accepting cash as a form of payment for concessions and parking at the conclusion of this current Kentucky Basketball season. The change will go into effect on March 4, 2022, two days after the Wildcats' home finale.
Fans of Gabriel "Fluffy" Iglesias will be the test subjects.
In place of cash transactions, Central Bank Center venues will accept major credit cards and mobile options; and will offer prepaid parking for almost all of its ticketed events. It encourages fans to look for parking add-ons when purchasing event tickets on Ticketmaster.com.
The move to cashless is to speed up the lines, says GM Brian Sipe.
"As consumers have embraced digital engagement during the pandemic, we have a timely opportunity to create a better experience for our patrons while streamlining our own operations," said Sipe, General Manager of Central Bank Center. "With new digital payment options, Central Bank Center patrons will enjoy more time watching the show and less time waiting in line."
Worth noting, next month's KHSAA Sweet Sixteen will be impacted, so tell your friends.
Tell your Fluffy Iglesias friends, too.