Rupp Arena ice cream is overrated. Yeah, I said it.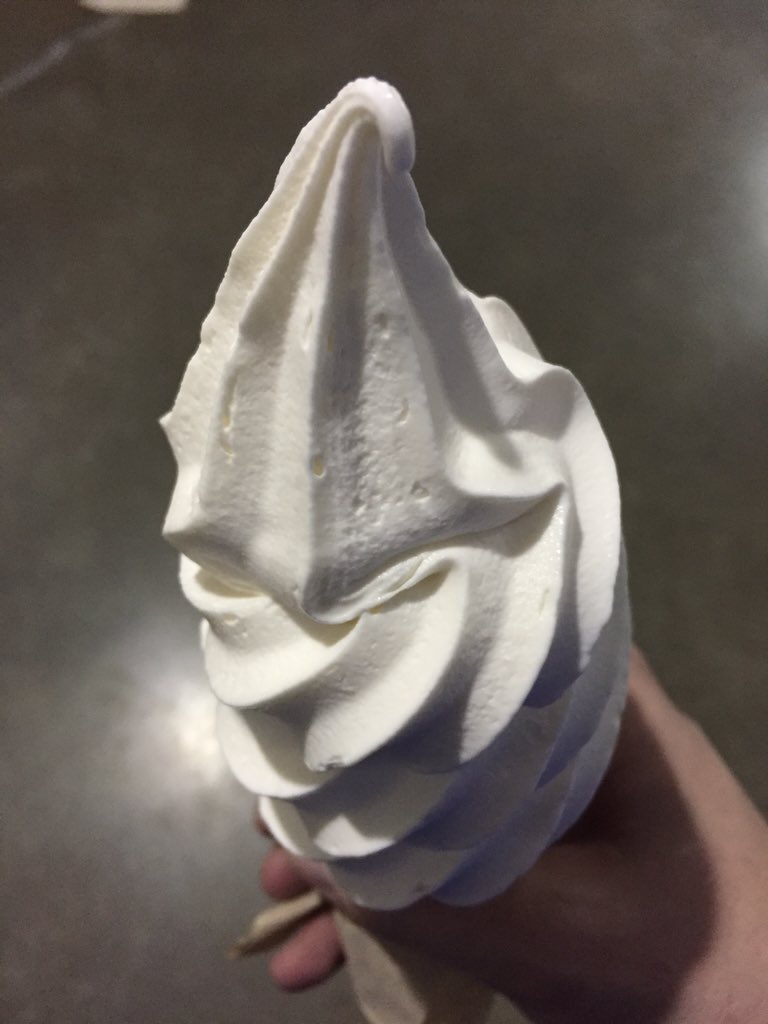 I have a controversial statement I would like to make and I hope it doesn't offend too many of you, because it will offend some. This is something that's been weighing me down for a couple of weeks and I want to get it off my chest so I can breathe again.
Rupp Arena ice cream is severely overrated.
I tried Rupp Arena ice cream for the first time at the NCAA women's regional late last month. It was my first time attending a basketball game in Rupp as a fan in about seven years, so I was excited to enjoy the whole fan experience, away from a computer in the press room. First order of business was trying the ice cream. I'm as guilty as anyone for calling it the best thing ever; I've been hyping Rupp Arena ice cream on the site for years, but I was only feeding into the hype based off the long lines I see at every game. I had never actually tried it myself. And then I did. I devoured it. And I was soooo disappointed.
Brain freeze. pic.twitter.com/UcmNHrGC48

— Drew Franklin (@DrewFranklinKSR) March 26, 2016
Now let me be clear: It's fine. I didn't hate it. But it's ice cream. It tastes like every other soft serve ice cream on the planet. Nothing wrong with it. Nothing wrong with it at all. But I can no longer put it on the pedestal it has been sitting on for the last several years. I know it's a big part of the Rupp experience for a lot of you and your families, and I'm not judging you for waiting in those long lines to pay too much money for it, but I don't get it. Maybe my taste buds were off. Maybe I should've paced myself and not tried to swallow it whole. Or maybe none of you have been to McDonald's. There. I said it. I'm sorry. Have a nice weekend. That felt good.