Russell Westbrook Uses Twitter to Call Out Drew Franklin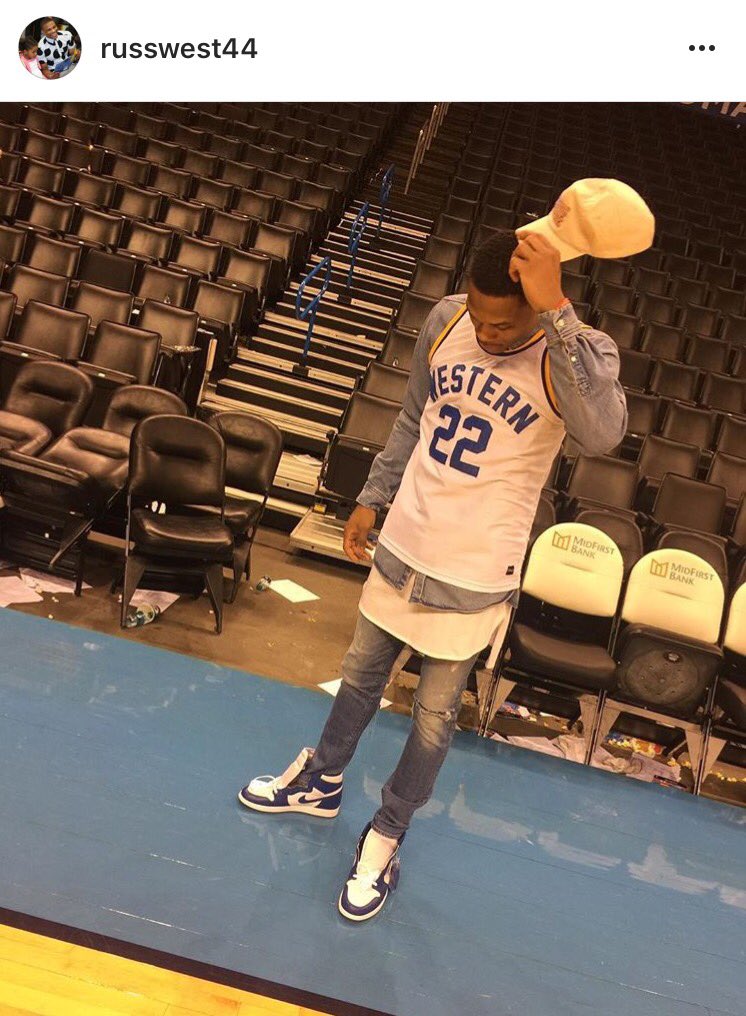 Drew Franklin has officially been put on blast. Following the Thunder's win over the Boston Celtics, Russell Westbrook posted the picture above on Instagram.  The KSR crew was in attendance, lingering around the arena to interview Enes Kanter.  KSR's Editor-in-Chief witnessed the creation of the picture and had some thoughts to share.
"I watched Russell Westbrook pose for this picture last night. His buddy probably took 100 different shots. Kinda odd watching them do it."
Drew Franklin has made many grown men mad on the internet.  You can add NBA All-Star Russell Westbrook to that long list.  Westbrook's response on Twitter:
"Not my buddy for one , It was my brother and mind ya biz next time and it won't seem odd for you."
He mad.