Ryan Lemond is hosting trivia? Who approved this?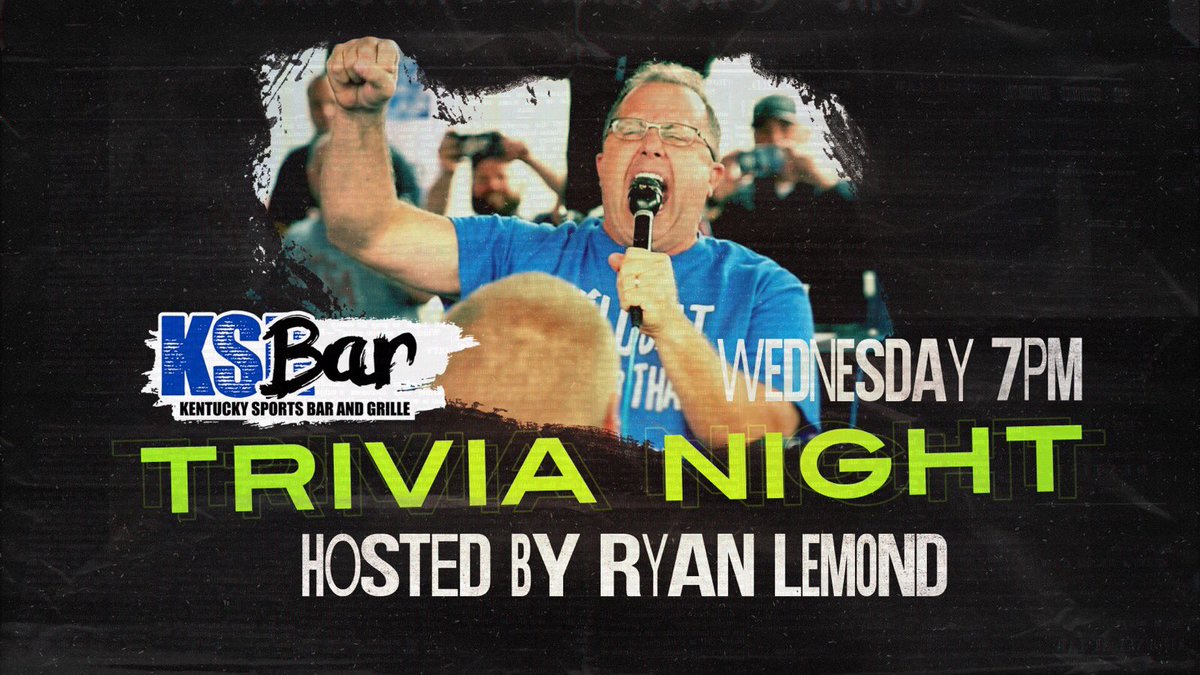 I often find myself questioning our decision making at KSBar and Grille. Half-priced wing night? Robbery. That fantasy football draft special we ran last month? Armed robbery. Giving me a key to the front door? That was dumb too. But this new move is beyond inexplicable on our end -- it is unfathomable, really -- and even a little irresponsible. As one of the owners I can't even believe it is happening and I'm completely baffled someone even suggested it, let alone approve it.
Ryan Lemond is hosting trivia tonight. 
By himself. Unsupervised.
You kidding me?
Beginning at 7 p.m. tonight, Ryan Lemond will ask questions to the trivia audience, then grade the answers, then announce a final winner with a HUGE grand prize that is so good Matt wouldn't even tell me what it is. If there was ever a time to go to KSBar trivia, this is it. Seven o'clock start time. Good luck to Ryan and an even bigger good luck to KSBar. I suggest studying up on Lexington middle school athletics, the current state of the housing market, and Darius Rucker.