Ryan Lemond's Thursday Morning Wakeup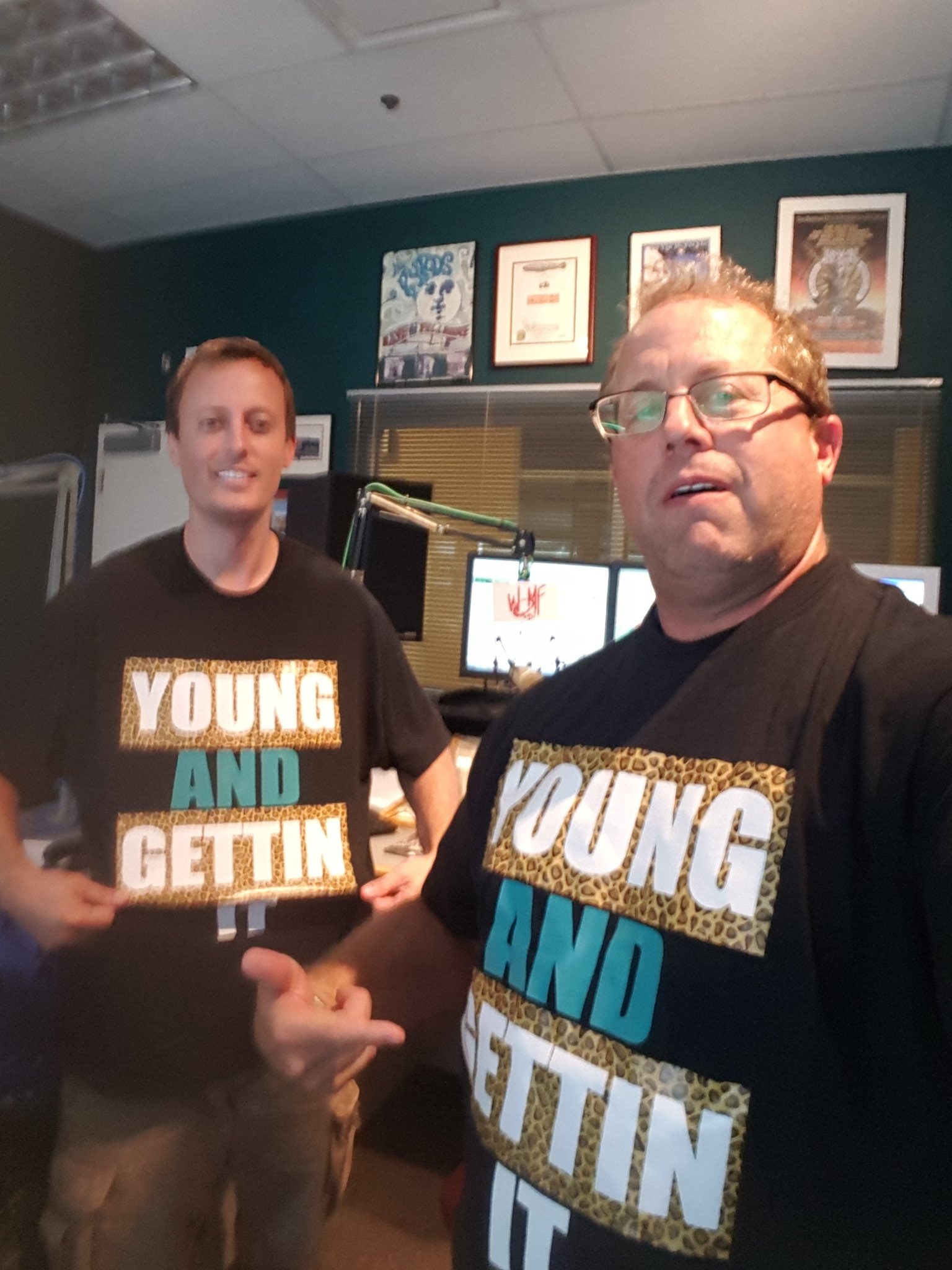 Today, we celebrate a milestone birthday in the KSR family.
Our lovable uncle Ryan Lemond turns 50
, which is kind of incredible when you consider his driving record, penchant for partying, and all the ridiculous things we've made him do over the years. Ryan is celebrating his day in the most Ryan way possible: going to the Darius Rucker concert at Riverbend in Cincinnati tonight, covering high school football tomorrow night, and throwing a huge block party with the Bobby Perry Band and JD Shelburne Saturday night. Sadly, I can't make it to the party on Saturday, but I was able to give Ryan a hug yesterday while in town for a meeting. He should be thankful the show's on the summer tour or the WLAP studio would be covered in black streamers and Grim Reaper cutouts. Live it up as we know you will, Ryan. And, Mother Nature, please give the guy a break tonight? If the show has to be postponed for weather, the tears will fall down like rain. Here's what the rest of us can look forward to today...
No football practice report
As they do each Thursday, Mark Stoops and crew are closing the doors to the media following today's practice. Yesterday, they battled the elements at Commonwealth Stadium and the Nutter Field House for their first Wednesday two-a-day, spending the majority of the second practice under the lights: [caption id="" align="alignnone" width="1200"]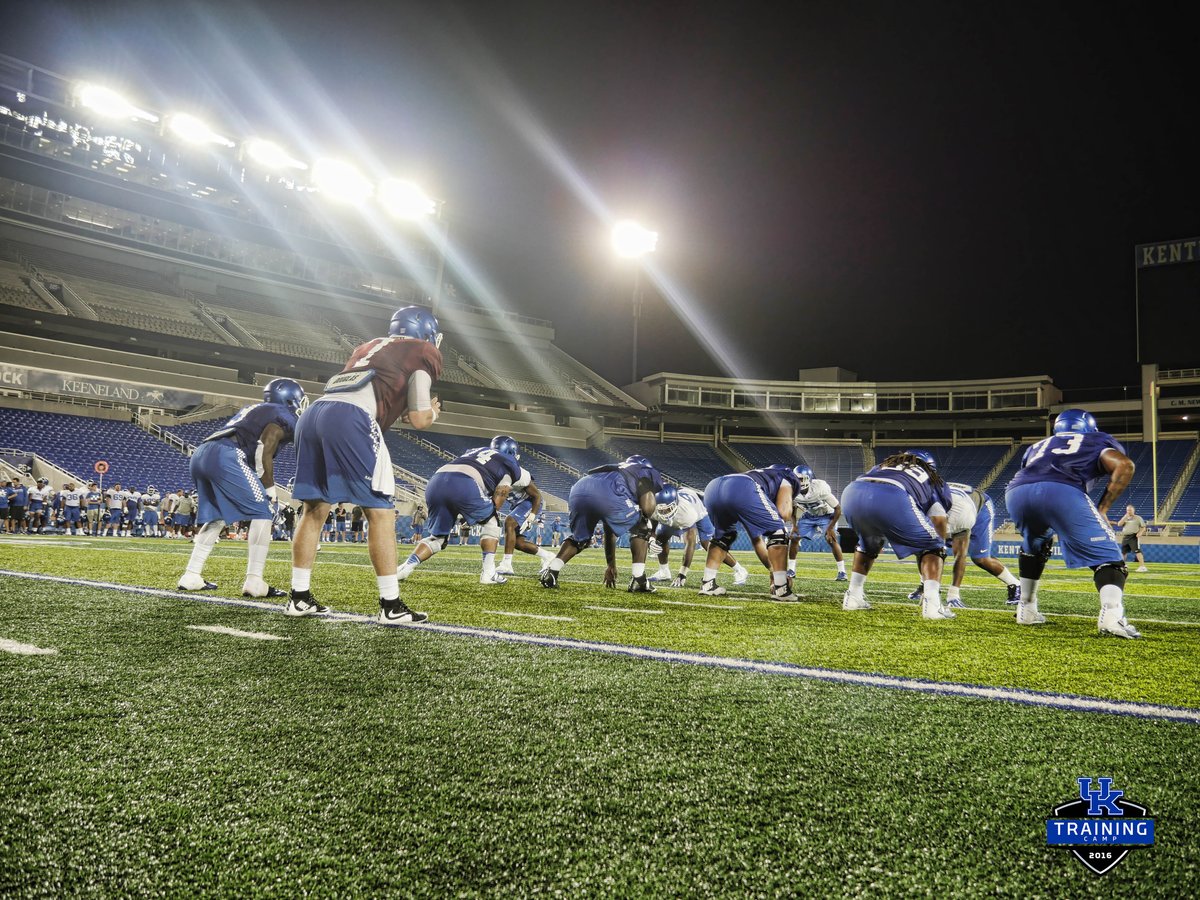 @UKStoopsTroops[/caption] [caption id="" align="alignnone" width="1200"]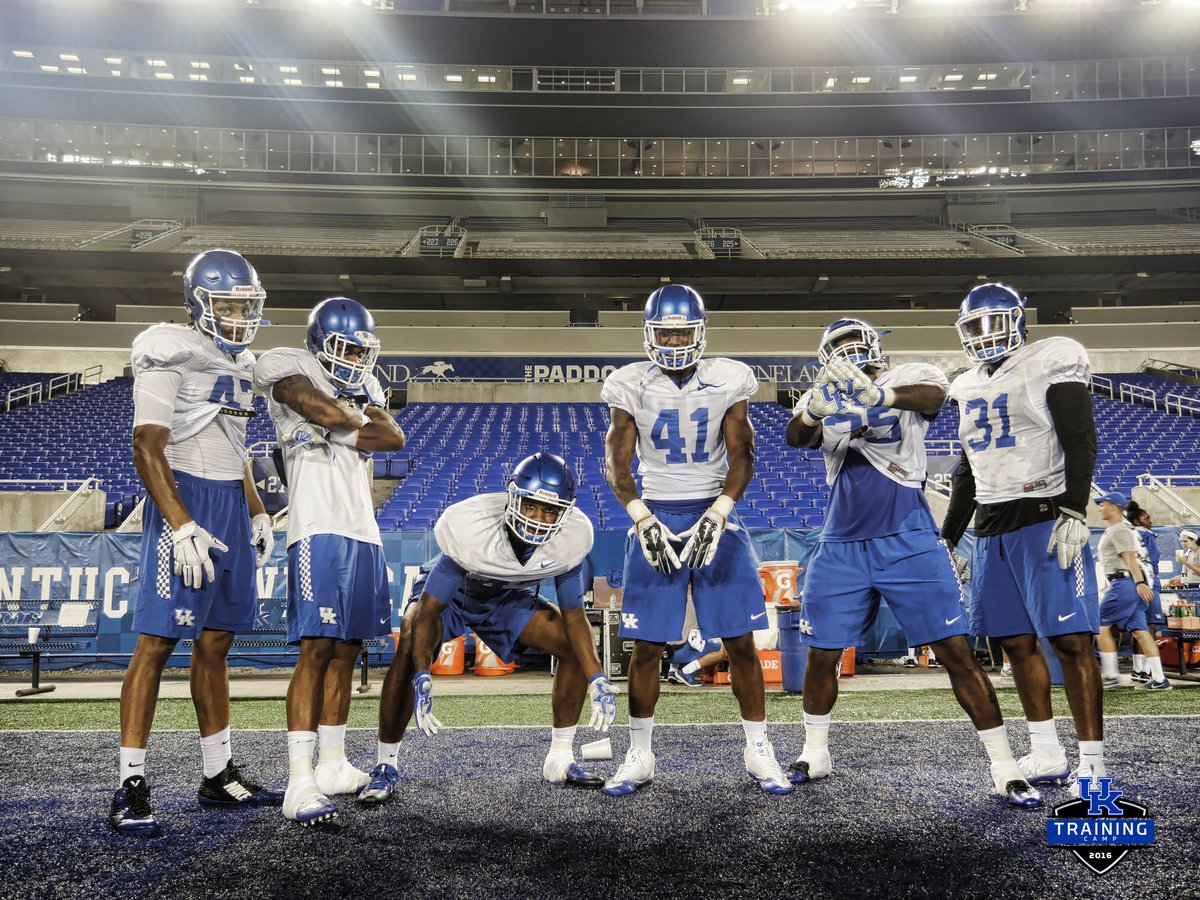 @UKStoopsTroops[/caption] How do we feel about those matte blue helmets?
Team USA advances to the semifinals
After some close calls, Team USA got back on track and demolished Argentina 105-78 to advance to Friday's semifinal game vs. Spain. DeMarcus Cousins looked good, putting up 15 points, 2 rebounds, 2 blocks, and 1 odd sideline dance: https://vine.co/v/5M7wiI9iaiU Friday's game vs. Spain will take place at 2:30 p.m. ET. The winner will play the winner of Australia/Serbia on Sunday in the finals. Speaking of the Olympics...
What the heck is going on with the Ryan Lochte story?
In case you missed it, Ryan Lochte's in some hot water this morning after Brazilian police cast doubt on his story about being robbed at gunpoint with fellow Team USA swimmers Jack Conger, Gunnar Bentz, and Jimmy Feigen. After surveillance footage of the group coming back to the Olympic village on the night of the alleged robbery showed the swimmers in good spirits with some of the valuables they claimed were stolen, Brazilian authorities took Conger and Bentz off their plane back to the US and questioned them for several hours. They attempted to seize Lochte and Feigen's passports as well, but Lochte was already back in the US and Feigen's couldn't be found. Not helping matters is the fact that Lochte's story has changed slightly during several accounts to the media. While I don't think Lochte and his crew made the story up completely -- why would they, unless to cover up something really embarrassing -- I do think it's possible that some elements of the story may have been embellished. Lochte's a tremendous athlete, but I don't think any of us would call him the brightest bulb in the box. Regardless, this is my favorite meme about is so far: https://twitter.com/BarstoolChief/status/766095386578591745
UPDATE
: Jeah...it looks like the other shoe is about to drop. https://twitter.com/mattgutmanABC/status/766264643492847616 Here's the rest of today's Olympic schedule: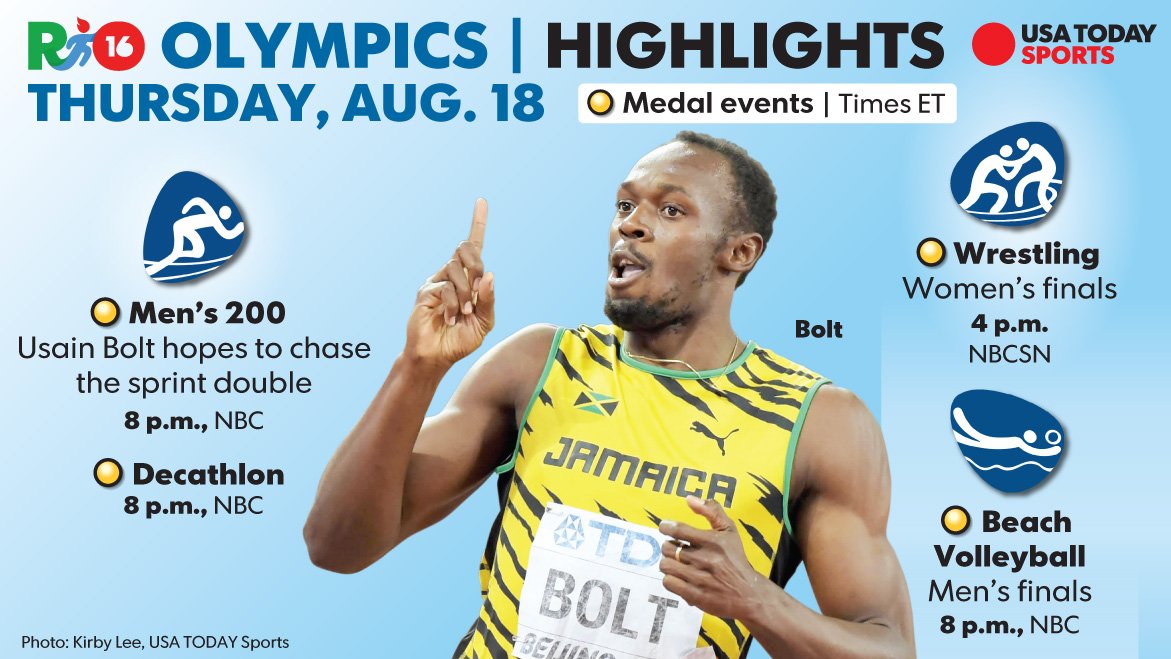 Good luck to Kent Bulle in the News Sentinel Open
KSR's favorite pro golfer is in Knoxville today to compete in the News Sentinel Open. Bulle and his caddie Aaron Flener teed off a little bit ago, and Drew, Manny, and the "Bulle Pen" are there to cheer him on. You can follow his progress by clicking
this little link right here
.
Is this the new Kentucky basketball shirt? Brad Calipari posted this pic of Nike's take on the popular "Kentucky Against The World" tee on SnapChat last night, and although a version of this shirt's been made by just about every t-shirt company since 2Nostalgik first came up with it in 2015, it will sell like wildfire if UK sports them this season.
KSR in Lexington today
...But where? Find out in an hour.