Saturday's Top 10: Moving Sucks
Yesterday the fiancee and I moved into our first home.  Being a homeowner is an amazing, life-changing event and I cannot wait to have my own office, my own backyard and a fireplace...but right now everything sucks. My clothes will not go into the house for another week.  The fridge will not be here until Sunday.  There are paint buckets everywhere.  To make matters worse, we forgot to call the water company, and guess who's closed on the weekends?  The water company.  The only thing going for me is that work will keep me away from the insanity for the next week.  Speaking of...
KSR Road Trip
Starting tomorrow begins a week-long extravaganza throughout the South for three of your favorite KSR bloggers.  Tomorrow night Freddie Maggard and I will arrive in Hoover, Alabama for four days of SEC Media Days coverage.  There will be posts on each team, podcasts, pictures and commentary from your favorite talking heads. Following UK's appearance on Wednesday, I will depart for the Peach Jam to check in on UK's Nike EYBL recruits.  A few hours away in Spartanburg, South Carolina Jack Pilgrim will check out the best of the best on the adidas circuit.  Upon returning on Sunday, I get a "treat yo self" with the season seven premiere of
Game of Thrones
.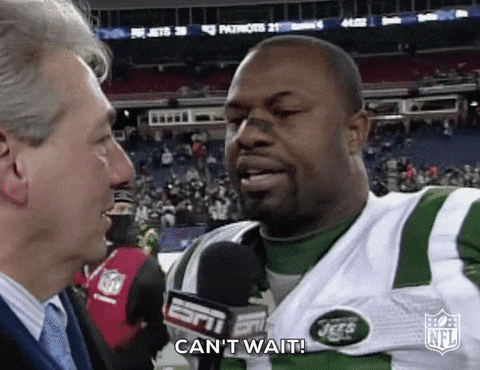 Another Victory for Team USA
It was a close quarterfinal game for Team USA, and they still won by 22.  P.J. Washington and Hamidou Diallo did little damage on the stat sheet, and they still won by 22.  Another SEC star, Auburn's Austin Wiley, scored 19 points from the post to lead the Americans.  If you missed the game, you can see all of the necessary highlights in nine minutes. https://www.youtube.com/watch?v=Vm_7kSUOIZo
Sorrey Canada
After upsetting France, the Canadians are bringing their maple syrup and Molson to the semifinals of the FIBA World Cup.  Normally, I'd spend this entire paragraph/day finding new ways to make bad jokes about Canada, but as Rakim would say, they ain't no joke.  Leading the way for the Canadians is R.J. Barrett, the consensus No. 1 player in the 2019 class.  It's not the first time P.J. Washington has played against Barrett. "I mean he's a great player. He's a young guy, lefty, he can shoot it, he can get to the rack, he's a great player," said Washington about Barrett, adding, "I feel like if we just play our game we will be alright." The action starts at 2:30 ET and will be streamed right here on KSR.
Tai Wynyard in Action
After securing a double-double (17 points, 13 rebounds) and a victory over Mali, Tai's New Zealand team is taking on Puerto Rico right now.  Watch all the action unfold below. https://www.youtube.com/watch?v=atMaiY6X0iA  
De'Aaron Fox's Fantastic Summer League Debut
The former Kentucky point guard did not disappoint the fans in Las Vegas.  His Kings did not win, falling to a Kentucky-less Phoenix Suns lineup 89-85, but he was still one of the day's best performers.  Fox finished with
18 points (7-16 FG), 5 steals, 4 assists and 3 rebounds
. With time running out in the third quarter, Fox went coast-to-coast, threw Derrick Jones in the spin cycle and finished high off the glass.
De'aaron Fox puttin the 🌪 on Derrick Jones Jr. pic.twitter.com/caS2SgOR2o

– Las Wobgas (@World_Wide_Wob) July 8, 2017
That was my favorite Fox highlight of the night, but this Kentucky connection to Skal Labissiere off a steal was a close second.
De'Aaron Fox hustle steal, push, lob assist to Skal Labissiere. #BBN pic.twitter.com/hzBvkJ5siR

– Jeff Drummond (@JDrumUK) July 8, 2017
This one was pretty good too.
"This kid is quicker than gossip." –@markjonesespn pic.twitter.com/tCscm6nX10

– NBA on ESPN (@ESPNNBA) July 8, 2017
Lonzo Ball had an Excellent Debut...NOT!
I don't cheer against Lonzo Ball because of his dad.  I cheer against Lonzo Ball because he went to UCLA and people actually think he's better than De'Aaron Fox, even though Fox destroyed him twice. Seeing Summer League action for the first time, Fox outdid Lonzo, again.  Ball shot 2-of-15 FG from the floor.  Eleven of those attempts were threes; he only made one and finished with 5 points.  Fox had 6 points after the first quarter.  "Sorry, not sorry Magic," is something I wish De'Aaron said after the game.
Summer League Scores from Other Cats
Playing alongside Fox,
Skal Labissiere
had 10 points (4-9), 2 blocks, a steal, an assist and a rebound.  Their Kentucky teammate
Dominique Hawkins
did not leave the bench.  In
James Young's
first game for New Orleans, he got in a little foul trouble but still played okay.  In a loss to the Raptors, Young shot 2-of-5 from three to finish with 12 points and a pair of steals.  Young opened the game guarding Mychal Mulder.  Yes,
Mulder started for the Raptors
.  The shooting guard missed two three-point attempts but finished with 6 points in 17 minutes. The top UK performer not-named-Fox was 
Archie Goodwin
.  Playing for the Brooklyn Nets, Archie had 14 points, 6 rebounds and 1 assist to lead Brooklyn to a three-point victory.
Today's Summer League Schedule
There are games all afternoon on almost every ESPN network; four of them feature former Wildcats.
6:00: Washington (Isaac Humphries) vs. Memphis on ESPNU
6:30: Raptors (Mychal Mulder) vs. Timberwolves on ESPN3
8:00: Miami (Bam Adebayo) vs. San Antonio on ESPNU
10:30: Philadelphia (Poythress, Briscoe, Aaron Harrison) vs. Golden State on ESPN
Quaker State 400 at the Kentucky Speedway
It's the Speedway's biggest day of the year.  The weekend in Sparta got off to a rough start.  Highway closures on I-71 made traffic miserable Thursday, and the rainy weather has not been cooperative.  If you can't make it to Sparta, the race airs at 7:30 on NBC Sports Network.
Big Z's New Ink
Za'Darius' UK tat received an impressive upgrade.  I doubt there's a better tattoo in the Big Blue Nation. [caption id="" align="alignnone" width="675"]
@TheRealZSmith[/caption]