Say goodbye to the grass at Commonwealth Stadium
[caption id="" align="alignnone" width="599"]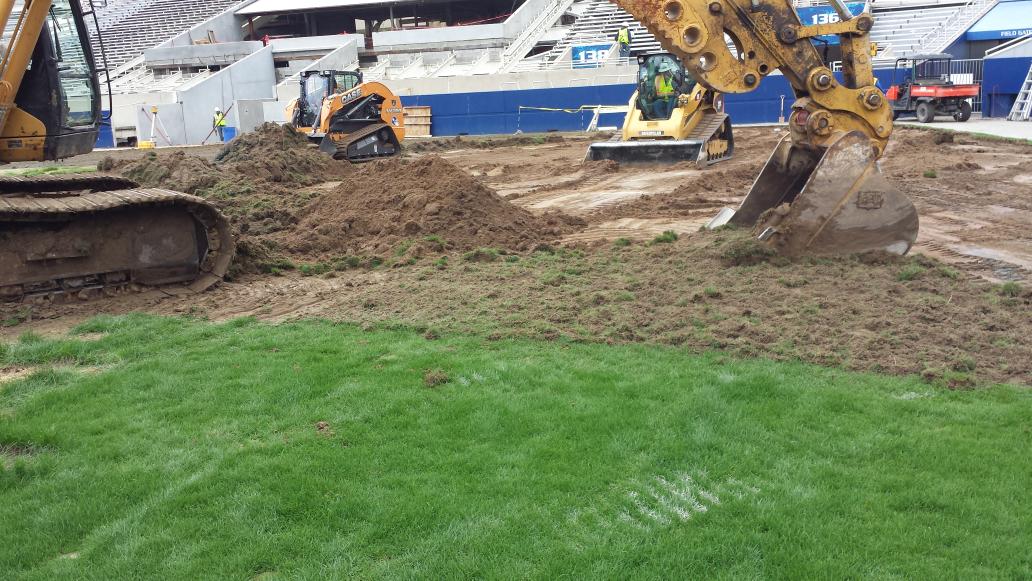 @ClayMarrillia[/caption] Construction continues at Commonwealth Stadium, but today, the focus moves to the actual field. Right now,
the natural grass is being ripped up so workers can begin to install the new synthetic turf
. Here's another shot from live construction camera on TheNewCWS.com:
(As an aside, how much would you pay for a piece of Commonwealth sod? Crabgrass has taken over my backyard, so I'd definitely open up my wallet.) There have been a lot of rumors about possible turf designs since the synthetic material can handle paint much better than natural grass. I love the thought of blue and white checkered end zones...what do you want to see?