Scott Satterfield pens Apology Letter to Season Ticket Holders
Oh, Scott.
This evening, UofL football coach Scott Satterfield penned an apology letter to Louisville season ticket holders after his back-and-forth saga regarding the head coaching job at South Carolina.
Scott Satterfield penned a letter to season ticket holders. pic.twitter.com/EvWbTY1fNz

— Nick Coffey (@TheCardConnect) December 10, 2020
The Satterfield Saga with South Carolina is an interesting one. After being named a candidate for South Carolina's head coaching vacancy late in the college football season, Satterfield released a statement indicating he was not interested on Nov. 24:
"While I am flattered my name was associated with another job I have not pursued or sought any offers. I am the head coach at the University of Louisville," he said. "We are building a strong foundation and culture. I love our players and the dedication they have shown to me and my staff. It's important that we continue the development of this program. We have an outstanding recruiting class coming in December and I'm excited for the future of our football team. L's Up!!"
Ten days later, he interviewed with South Carolina AD Ray Tanner.
After the interview, he confirmed that he did, in fact, have a meeting with South Carolina, but it had nothing to do with his lack of loyalty to the University of Louisville. According to Satterfield, he met with South Carolina because his parents live two hours away from the University.
"I think, again, my intentions were never to leave or go anywhere else, but I thought I owed an obligation just to listen because of where it's at. That's it," Satterfield said in an exclusive interview with Cameron Teague Robinson of the Courier-Journal. "Nothing else to read into that. I had no intention of entertaining it, I just wanted to listen to see what they had to say. That's the bottom line. I don't want it to offend anyone. We are committed to this program."
THEN, after all that fumbling around, he went on to say "coaches are different (from players)" when it comes to changing schools.
Why?
Well, according to Satterfield, it's because coaches have families to consider. Players have to be all in.
The full Satterfield comment. You be the judge. pic.twitter.com/f3G9vkBKDK

— John Lewis WDRB (@JohnWDRB) December 7, 2020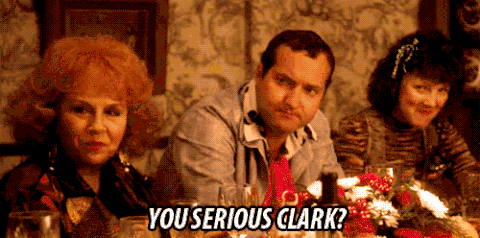 Now, Satterfield is begging for forgiveness, and honestly good for him for owning up to the mistake. But, the one thing I didn't notice in that letter was an apology to the players he publicly dismissed, working under the assumption that their families either A) aren't relevant or B) don't exist.
He may have done it in private, but Satterfield should publicly apologize to his players, as well.
This letter is a good start, even if it is stellar content for the BBN.