Scouting Report: Chattanooga Mocs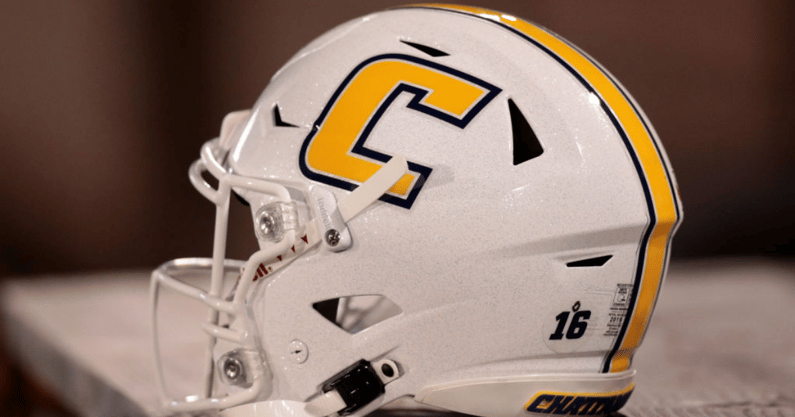 Kentucky has reached the FCS portion of their 2021 schedule in Week 3. This matchup comes at a good time, but the opponent this year could be more plucky than what we have seen at Kroger Field in the past. Chattanooga is a legit playoff contender in the FCS.
The Mocs will head up I-75 North this weekend with a 1-1 record but some high expectations. This is a team that was the preseason pick to win the Southern Conference and could potentially give the Wildcats some issues in a letdown spot.
Nuts and Bolts
With four playoff appearances and seven conference titles in program history, Chattanooga is a football program that has some history of success. However, most of the good results have occurred in the last decade.
From 2013-16 under head coach Randy Huesman, the Mocs finished in the top 25 in four consecutive seasons with three FCS playoff berths. Chattanooga made the quarterfinals in 2014 before falling in the second round in both 2015 and 2016. After winning three conference titles, Huesman parlayed this success in eight years at Chattanooga into landing the Richmond job.
The next coach did the same.
Tom Arth was hired from DIII John Carroll and went just 9-13 in two seasons at Chattanooga, but is now in his second season as the head coach at Akron. Rusty Wright has since taken over at his alma mater and the former Georgia State assistant is looking to get the Mocs back into the postseason.
This might be the year after Chattanooga was the preseason pick to win the Southern Conference. Meanwhile, the Mocs had five players receive preseason all-conference honors. This is a team that can compete at a high level in the FCS. Wright's roster is littered with experience as the Mocs have a few seventh-year players to go along 11 sixth-year super seniors and 14 fifth-year seniors. This is a grown-up football team with all 11 starters back on both sides of the football.
On Saturday, Chattanooga and Kentucky will meet for the first time ever on the gridiron. The Mocs are 4-119-3 against the SEC all-time with half of those wins coming against Tennessee.
Out in the desert, Kentucky has opened as a 31-point favorite with a total of 48. That's a projected final score of 39.5-8.5. Kentucky is 2-0 against the spread (ATS) this season along with the over being undefeated. The Wildcats are 3-4 ATS against FCS teams under Mark Stoops and are 8-3 ATS in their last 11 home games.
Chattanooga Offense
Joe Pizzo has been an offensive coordinator in college football for a very long time. In 1997, he began calling plays at Gardner-Webb and stayed there for 14 seasons. From there, Pizzo moved to North Carolina A&T, North Greenville, and Mercer. He was hired in Chattanooga in 2019 and is now in year three with the Mocs.
Under Pizzo, Chattanooga has tended to be a bit more run-heavy. The Mocs currently own a run rate of 59.84 percent this season as this offense likes to get under center and run outside zone concepts. However, this group has been inefficient through eight quarters.
Chattanooga is averaging just 4.1 yards per play through two games with an offense that has only scored three touchdowns. Despite having a team littered with super seniors, the preseason favorite to win the Southern Conference is off to a slow start following a 10-point loss to Austin Peay and a shutout win over North Alabama.
However, this team needs the ground game to pick up the efficiency.
Ailym Ford (No. 32) led all of college football in freshman rushing yards (1,081) back in 2019 and the junior was a preseason first-team All-SoCon selection. However, Ford is still recovering from a knee injury and will be wearing a bulky brace. The Mocs need just a little bit more from their 210-pound tailback because this is where the offense starts for Chattanooga.
In the shortened spring season, Ford posted just 95 yards on 25 carries. Through two games this season, the South Carolina product has 174 yards on 40 carries with a pair of scores. However, there have been many inefficient runs for the workhorse running back.
A big reason why Chattanooga needs more efficiency from the running game is due to the ineffectiveness of the passing game. This is all occurring despite having a sixth-year super senior at quarterback.
Drayton Arnold (No. 3) began his career at Old Dominion, but after three years the quarterback transferred to Chattanooga. The six-foot signal-caller became the team's starter in the spring season as he looks to give the offense some playmaking with both his arms and legs.
However, Arnold struggled against Austin Peay in the opener only completing 42 percent of his passes and averaged a paltry 5.65 yards per attempt. Redshirt junior Cole Copeland (No. 18) stepped in against North Alabama and averaged just 4.67 yards per attempt while completing less than 50 percent of his passes. Mercer transfer Robert Riddle (No. 16) might be the most accomplished passer of the bunch with 21 career touchdown passes, but the fifth-year player is currently dealing with some injury issues.
This is a passing game that is struggling, but there is a potential difference-maker at wide receiver.
Reginald Henderson (No. 12) spent his first three seasons at Middle Tennessee playing mostly in the secondary before transferring to Chattanooga. Since suiting up for the Mocs, the South Florida native has recorded 41 receptions with 15 coming in the shortened spring season.
At 6-foot-4, Henderson has some length that could give Kentucky's outside cornerbacks some issues on the perimeter. The Wildcats must be able to match up with this tall wideout throughout the game.
Down in the trenches, the offensive line could be the strength of this team with all five staters back. Left guard Cole Strange (No. 69) was a first-team all-conference selection in the preseason who has been starting for four years. At 6-foot-6 and 301 pounds, the Knoxville, Tenn., native has length and size. Over at right guard, McClendon Curts (No. 52) is a large man standing at 6-foot-7 and 341 pounds. The redshirt senior was also a preseason all-conference selection.
Chattanooga has the size and experience to potentially give Kentucky's defensive line some issues throughout the game.
Chattanooga Defense
After spending two decades in FBS college football with a one-year pitstop in the NFL, Lorenzo Ward returned to the FCS for the first time in 2019 since coaching the secondary at Chattanooga from 1994-98. He brings a lot of experience to the table.
Ward, 54, was a defensive coordinator at South Carolina under Steve Spurrier for seven seasons and was most recently the interim head coach at Louisville after Bobby Petrino was fired during the 2018 season. He is in year three at Chattanooga and appears to be doing an excellent job.
Through two games this season, opponents are putting up just 4.4 yards per play and averaging just 2.5 yards per rush. Meanwhile, the Mocs have collected 15 tackles for loss and 10 sacks. This is a unit that is getting efficiency and negative plays. That is a dangerous combination.
On the line of scrimmage, Chattanooga redshirt senior Devonnsha Maxwell (No. 90) is a wrecking ball. The South Georgia native was a previous FCS All-American who has 30 tackles for loss and 21 sacks in his career. In the most recent victory over North Alabama, Maxwell recorded 3.5 sacks in the fourth quarter as the Mocs held their opponent to less than 100 yards of offense. Kentucky must get this 296-pound pass rusher blocked on passing downs.
In the secondary, super senior Brandon Dowdell (No. 1) is only 5-foot-9 but is an excellent safety. A two-time all-conference selection has started a bunch of games in his career and has nine career interceptions. He can make plays on the ball.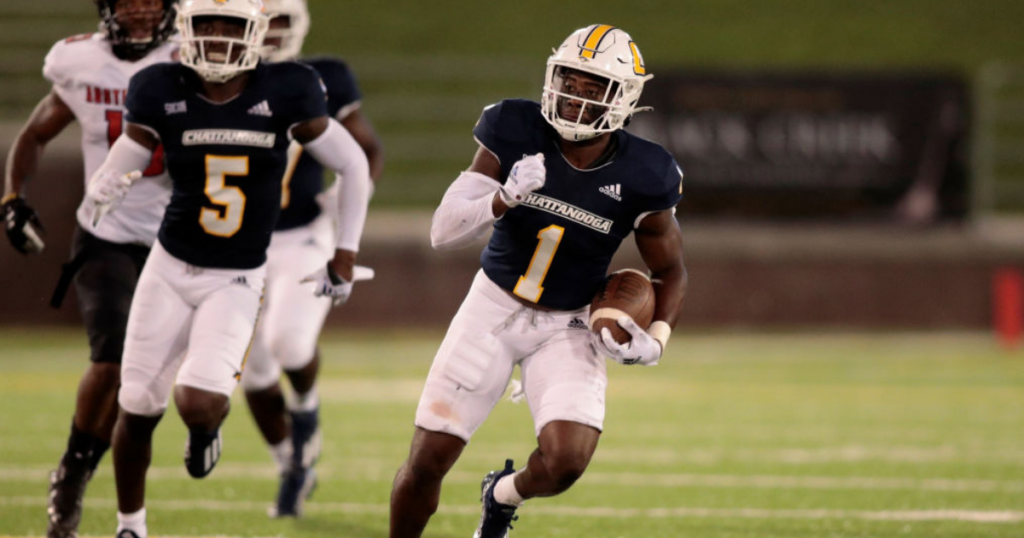 Elsewhere in the secondary, Jerrell Lawson (No. 27) has started over 30 games in his career and is another super senior on this roster. At 6-foot-2 and 204 pounds, the Alabama native brings great size to the position. In last week's win, Lawson recorded a pick-six to give the Mocs a much-needed score.
At linebacker, Jay Person (No. 30) is a starter and the former Appalachian State transfer recorded seven tackles for loss in just four games back in the spring. He is a playmaker that has forced a couple of forced fumbles this season. Meanwhile, Louisville transfer Kam Jones (No. 57) is a starter at inside linebacker and one of the top tacklers on the team.
Chattanooga is a program that prides itself a strong defensive play. The Mocs want to be physical at the point of attack, stop the run, and play smart coverage in the backend. Kentucky will have to go on sustained drives to score points more times than not on Saturday.
Chattanooga Special Teams
Kentucky has not been strong in the third phase to start the season. Wilson Berry has not had much boom on his punts, Kentucky had a pivotal field goal blocked against Missouri, and there has been one muffed punt on the season.
However, the Wildcats should have an advantage at Kroger Field against Chattanooga.
At punter, veterans Gabe Boring and Jason Pierce have both gotten reps this season. The latter is a transfer from Jacksonville State who was an All-Ohio Valley selection before moving to Chattanooga. Boring serves as the team's kickoff specialist and has dropped a pair of 50-plus yard punts.
After redshirting at Arkansas State in 2019, Aaron Sears transferred to Chattanooga and is the team's starting kicker. He is 2 for 2 on the season with a long of 38 yards but missed an extra point in the loss to Austin Peay.
Meanwhile, Chattanooga has yet to produce a touchback on kickoffs and the punts are coming out short. Kentucky should have a shot at some returns on Saturday afternoon.
Keys to Victory
Kentucky will once again be the more talented team at Kroger Field by quite a lot, but the Wildcats are fresh off a very physical game against Missouri. Mark Stoops stated that win was physically taxing on his players. Now they will have to turnaround and face a team that wants to be physical at the line of scrimmage. Effort will be key on Saturday. The Wildcats must be ready to strap it up or could find themselves in a rock fight.
As of right now, Chattanooga has some quarterback issues and currently has an offense that is struggling to create explosive plays. Accomplishing those should be really tough against Kentucky's zone-heavy approach. Meanwhile, Kentucky's offense has been one of the best at producing explosives. The Wildcats should be able to overwhelm Chattanooga with their ability to dominate the chunk play battle.
After not getting tested by Missouri, Kentucky's defense will see a good amount of traditional run action on Saturday afternoon. This game will be a good litmus test for how Kentucky's run defense looks in Week 3 as the middle of the schedule features some run-heavy SEC teams.
Ball security, ball security, ball security. Getting out of the game with zero turnovers would be a big win.