Scouting the Five: Washington Huskies
***Before he took the solemn vows of initiation at The Brown Tweed Society, Evan Hilbert and I enjoyed some good times at WildcatBlitz.com and here at Kentucky Sports Radio. I liked the way he laughed, his firm embrace and, mostly, his preview of the starting lineups of opposing basketball teams. So, just like the bat signal, I'll be posting these each game, hoping that it brings Evan home. Actually, scratch that. This is the third year I've been doing this without so much as a telegram. Evan, you're dead to me.
 When I turned 21, I remember my dad making me head home to beautiful Silvertown to join him on the deck for an evening toast.  He was never much of a drinker, so it came as a bit of a surprise when he pulled out a bottle of brandy and a couple of cigars and told me that it was time to make a toast to me finally becoming a man.  For a young Kentucky team, a similar situation is in front of them this evening, albeit without the potential for cancer and liver disease. The Washington Huskies present a great test for a greatly untested Kentucky squad tonight in Maui.  The Huskies have a healthy dose of all of the things that make you say "ooooh" in the basketball world.  They have speed.  They can shoot the ball.  They have experience.  Their mascot is the section Matt shopped in for jeans as a kid.  It's pretty much the total package.  And, since they've got the whole "We owe them one" attitude, Kentucky has to be ready for a fight tonight.  As long as the refs don't screw things up, this is going to be an up-and-down barnburner and the Huskies are going to attack Terrence Jones on offense and defense to try to force UK to find another big guy that can play.  Tonight, the best test yet as to what the Cats are made of.  It's time for a man test. Now let's meet the guys who Calipari didn't want...
  #2 Isaiah Thomas
, 5-8, G,
Junior
2010-11 stats
: 14.7 ppg, 3.7 apg, 3.0 rpg, 3.0 spg 54% from the field, 61% from three The latest in a long line of explosive tiny point guards in Seattle, Thomas is most grateful that his mother decided to buy that extra vowel and save him a lifetime of "No, really, I'm not his son" lines.  He brings the swagger that the fast-paced Huskies thrive off of and, much like Kemba Walker in Madison Square Garden this year, you can expect him to go right after UK's star freshman point guard.  His jumper has been inconsistent at best and terrible at worst in his first two years, but he's found the next more often than not in the Huskie's first three games.  His strength is shooting the ball off the dribble.  His weakness is getting those cans off the top shelf.
  #0 Abdul Gaddy
, 6-3, G,
Sophomore
2010-11 stats
: 11.7 ppg, 2.0 rpg, 5.7 apg, 65% from field, 50% from three In Washington, Abdul Gaddy is a legend.  Ranked by Scout.com as the nation's #2 point guard as a senior, the Tacoma high school star and the only player in state history to win Player of the Year as an underclassmen, decided to stay home and win hearts over for his future Congress run.  It just didn't work out that way as a freshman.  In his first college season, Gaddy shot only 41% from the field en route to a 3.9 ppg average.  At Kentucky, that gets you drafted by the Magic.  At Washington, that gives you another shot.  This season, Gaddy has looked more like a former McDonald's All-American as he's registered double digits in points and at least 5 assists in every game.  He only has four turnovers on the year. 
  #22 Justin Holiday
, 6-6, F, Senior
2010-11 stats
: 13.3 ppg, 8.3 rpg, 3.0 spg, 46% from field, 46% from three Cooper Manning has Archie and Eli.  Ozzie Canseco has Jose.  Mitch Laurance has Matthew.  And, yes, Justin Holiday has Jrue.  Holiday is the less talented brother of 76ers guard Jrue Holiday and has been referenced as such in about 97 telecasts since his freshman year.  Despite doubling his scoring average from a year ago in the season's first three games, Holiday is still known as the Husky defensive stopper.  That presence earned him a spot on the Pac-10 All Defensive team last season and the nickname of "The Fireman".  Based on that picture, I think "Happy Holiday" is better.
  #11 Matthew Bryan-Amaning
, 6-9, F,
Senior
2010-11 stats
: 16.7 ppg, 9.0 rpg, 63% from the field Bryan-Amaning, a native of England, played only three years of prep basketball before John Calipari allowed Lorenzo Romar to have him on campus.  He's beena  bit of a surprise this season in terms of production, but his numbers have declined in each game.  He's the closest thing to a true post threat that Washington uses and they often isolate him on the block and let him work.  No, he's not a prostitute.  That sentence just made it sound that way.
  #44 Darnell Gant,
6-8, F, Junior
2010-11 stats
: 6.0 ppg, 3.7 rpg, 1.0 bpg, 35% from the field, 33% from three Gant doesn't really do much.  Honestly.  He starts because he's tall but usually plays less than 20 minutes.  That's a good thing tonight.  Less time spent getting the s--t Jones'd out of him.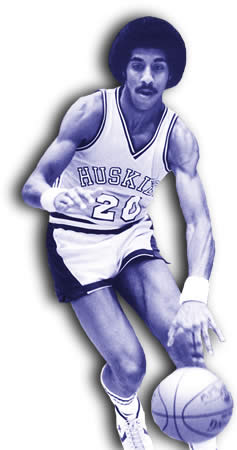 Head Coach Lorenzo Romar
I hope Calipari doesn't like his shirt or else he might have to go skins tonight. 
Bench
-
CJ Wilcox (G):
The team's fourth-leading scorer comes off of the bench.  Has taken 22 shots this year.  17 were threes (52% made).
-
Venoy Overton (G):
Backup point guard logs 20 minutes per game and does so efficiently, posting 6 assists per contest.
-
Scott Suggs (G):
Taken 24 shots this year and 16 were threes.  Catching a theme here?
- 
Terrence Ross (G):
Freshman averaging 9 points off the bench.  Must have missed the "We're going to Kentucky" text.
- 
Aziz N'Diaye (C):
He's 7-feet tall.  In most games, that would mean he is important.  Not tonight.
Notes
: Kentucky is undefeated against Washington at 1-0...That was in the 1985 NCAA Tournament...None of these kids were born then...Feel old?...Jimmy Dykes and Carter Blackburn are calling the game...There has to be radio available somewhere too...I admit this is weak...Hey, someone had like 90 posts to write today and two kids to take care of...Cut me some slack...Ok, let's do this...