SEC defenses are returning to form in 2021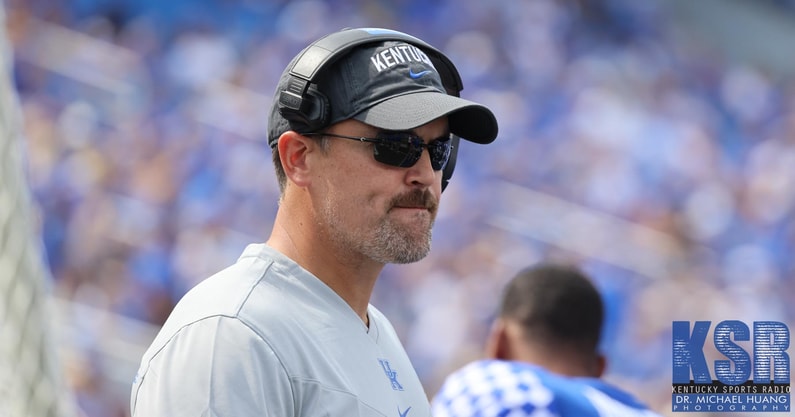 For years, fans and supporters of the Southeastern Conference have scoffed at other leagues. As the Air Raid offense took over the Big 12, the SEC would laugh and claim that leagues outside of the southeastern footprint just played little to no defense.
Then the spread evolution happened. The SEC adjusted and began to use more offensive-friendly concepts. All of that came to a peak in 2020.
With Nick Saban fully embracing the spread, things officially began to turn when Lane Kiffin started modernizing the offensive attack in 2014. Then the league started to evolve together from there. A few years later, ground and pound LSU put together the sport's most terrifying offense in 2019 as it claimed a third national championship in 13 years behind Joe Burrow and his 60 touchdown passes.
In 2020, Lane Kiffin returned to the league and had Ole Miss scoring on everyone. Meanwhile, Dan Mullen had his best offense yet with Kyle Trask and Kyle Pitts. Jimbo Fisher finally got things cooking at Texas A&M with a senior quarterback. Mike Leach brought his old-school Air Raid back to the league. Kendal Briles brought his father's offensive blueprint to Arkansas.
Meanwhile, Alabama sported one of the best offenses ever as DeVonta Smith became the first wide receiver to win the Heisman Trophy since Desmond Howard in 1991. As touchdowns were scored, defenses took a dip.
In yards per play defense, the SEC only had a pair — Alabama and Georgia — of top-25 defenses. After that, Texas A&M checked in at No. 34. Kentucky was at No. 45, and Mississippi State found itself in a tie at No. 50. Meanwhile, South Carolina, Ole Miss, LSU, and Vanderbilt all ranked 110th or worse.
Last season was not a good year to be a defensive coordinator in the Southeastern Conference. That appears to be changing in 2021.
Heading into Week 3, the conference has the top four yards per play defenses in college football — Auburn, Georgia, South Carolina, and Kentucky. Meanwhile, this appears to be Saban's best defense at Alabama in a few years. Ole Miss has gone to a middle safety structure that should help the Rebels eliminate explosive plays. Mississippi State just put the clamps on NC State in a huge home victory. Texas A&M held Colorado to just seven points in a close road win. Arkansas destroyed Texas at the line of scrimmage. Georgia manhandled Clemson and scored a defensive touchdown in a huge season-opening win.
Defenses have made a return to the Southeastern Conference. As the league goes through a transition at quarterback, there will be some advantages for the defenses to take advantage of this year.
Over in Lexington, Brad White is in his third season calling the plays, and the Wildcats have a senior-heavy unit. Kentucky hangs their hat on big-play prevention, and that has held true through two games as the Wildcats have yet to give up a play of 30-plus yards yet this season.
Expect to see a higher level of defense played throughout the league as the college football season continues.