Get to know the SEC Media Days Voters (and why Kentucky is always disrespected)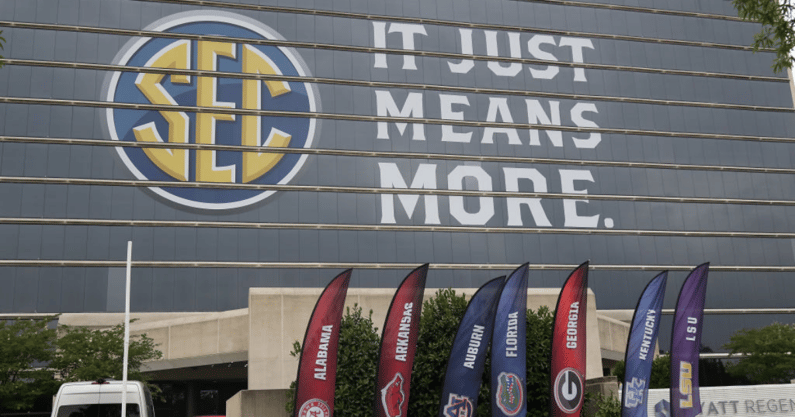 My last post on Kentucky Sports Radio highlighted the ever-changing world of college football; but, with that said, some things never change. Kentucky has a record of 33-17 since 2018. It has a grand total of four players that were named to the Media Days' All-SEC First Team during that stretch of time. Four. Make sense? I'll try to help you out with that. 
To explain this yearly snub, I will attempt to paint an accurate and detailed picture of the annual media gathering for you to better understand the voters. The way I see it, attendees can be divided into four categories: Talking Heads, Pro Js, Homers, and Who the Heck Knows. 
Talking TV Heads
This group is the coolest in the room. Often seen with napkins over their pressed dress shirts to prevent makeup spillage, talking heads are made up of familiar names and faces. The ever-present Paul Finebaum highlights this pack and is accommodated with a permanent stage and set in the arena. Following Pawwl is the SEC Network cew and other network heads that bounce from set to set to catch up with head coaches and superstar players. Talking Heads account for roughly five percent of the total attendance. I'm most looking forward to catching up with Cole Cubelic who is now a Head. 
Pro Js
Pro Js, or professional journalists, are an interesting bunch. They are normally the fastest typers in the room and have catchy stickers on the back of their laptops. These stickers are normally dedicated to a specific off-brand coffee or beer and an occasional professional soccer team. I tend to focus on this group more than any. I like to learn and these folks are generally really good at their jobs. A familiar name in this category is The Athletic's Kyle Tucker. Pro Js are usually purposefully dressed to separate themselves from the pack. This means business casual attire featuring neutral colors with the intent of not matching the school colors of the teams on the stage. A go-to is a comic t-shirt, jeans, sports jacket, and high-dollar sneakers. Like the Talking Heads, Pro Js make up a small percentage of the crowd. I'd estimate the number at eight percent. 
Homers
I'm raising my hand as a card-carrying member of this gang. Homers are media types that are solely dedicated to covering a specific team. For example, KSR centers on the University of Kentucky. Homers are an interesting sample of the population. Their attention is more intent than the others when their breadmakers are talking. Attire can sometimes reflect their team, but not always. If there is a variance, it's normally subtle enough to not be recognized as a Homer but close enough that head coaches and players are assured to spot their home team media from afar. Homers are more likely to have a larger after-hours time than their counterparts as Hoover or Atlanta may be the only road trip that their organization can fund. This eclectic faction makes up nearly 71% of all attendees. 
Who The Heck Knows
The title of this cluster best sums up their existence. Despite a somewhat strict credentialing process, these folks may or may not be functioning media members. Laptops and or recorders are optional. A high number of this population is made up of fans that somehow scored a sweet pass. I like this crew. They like to party and are often seen smiling and laughing while wearing out the free buffet with an infinite supply of Dr. Pepper. They also use the term "Coach" when addressing their favorite team's head coach. The Who The Heck Knows construct 16% of the crowd. They can at times be seen soliciting autographs after stripping their credentials from around their necks. Respect. I am a Homer but often act like the Who the Heck Knows. 
Back to the Media Days' All-SEC Team that will most likely snub the Wildcats. Now that you can better understand the voters, you may get a more in-depth grasp of credence that should be given to Media Days' superlatives. Kentucky has prime candidates that are deserving of such a high honor. Let's take a look at a few: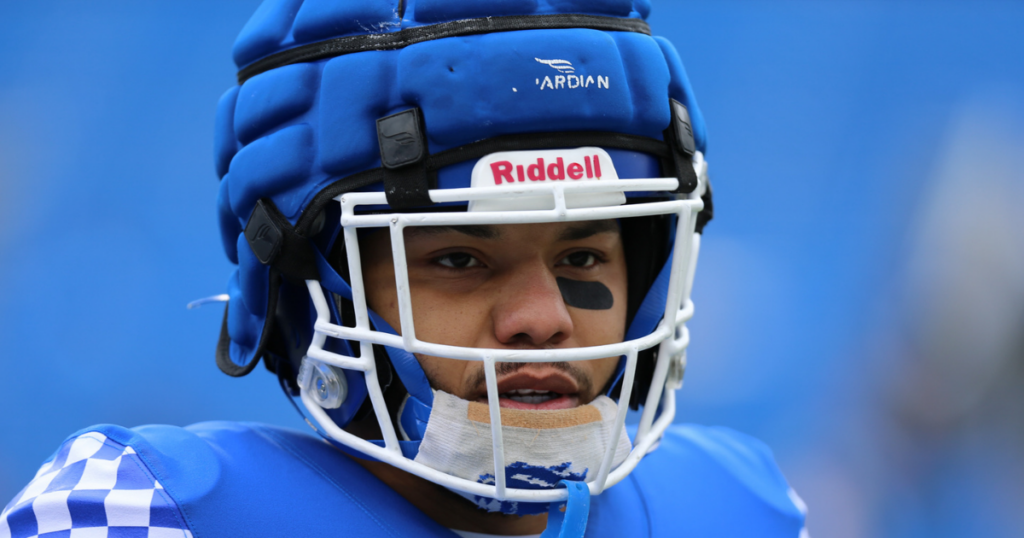 Running Back Chris Rodriguez Jr. 
Chris Rodriguez Jr. was named First-Team All-SEC by the AP and the USA Today Network last season. He's rushed for 2,740 career yards and scored 26 touchdowns. Rodriguez Jr. will likely be listed on the second or third team. Remember the voters.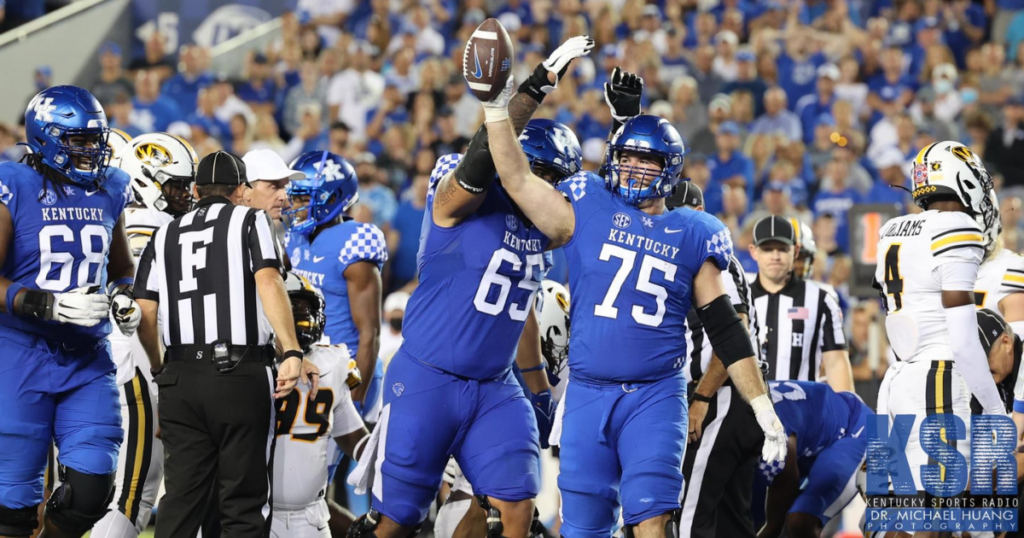 Guard Eli Cox
Eli Cox was named a Mid-Year All-American by ESPN and the AP in 2021. But, the guard turned center will probably get lost in the shuffle especially since the vast majority won't know that he's changed positions. The 6'4, 300-pound junior is more than deserving of a first-team ballot.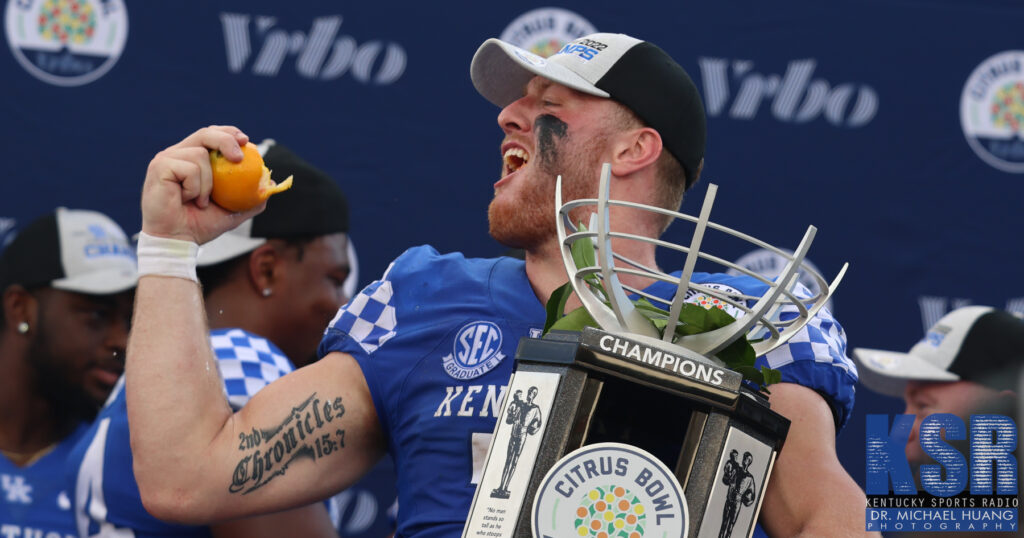 Quarterback Will Levis 
Despite being mentioned as a top-10 draft pick, Will Levis plays the same position as Alabama's reigning Heisman Trophy winner Bryce Young. There's a ton of Who The Heck Knows that vote Bama straight across the board. Levis will or should be Second or at minimum Third Team but South Carolina's Spencer Rattler will get a plethora of love from the Pro Js in the ATL. 
What Does All This Mean? 
Kentucky is annually disrespected at SEC Media Days. Some things never change. There may not be a Wildcat listed on the First Team All-Conference roster. Don't sweat it. Mark Stoops has won a heck of a lot of football games with only four players earning that honor in the past five seasons. 
SEC Media Days contain an assorted audience with differing motivations behind their votes. It's all in good fun. I respect each of the four groups equally and look forward to bringing you a week's worth of ridiculousness and serious football takes from Atlanta. 
Football state.