SEC Nation in Lexington was nothing short of a success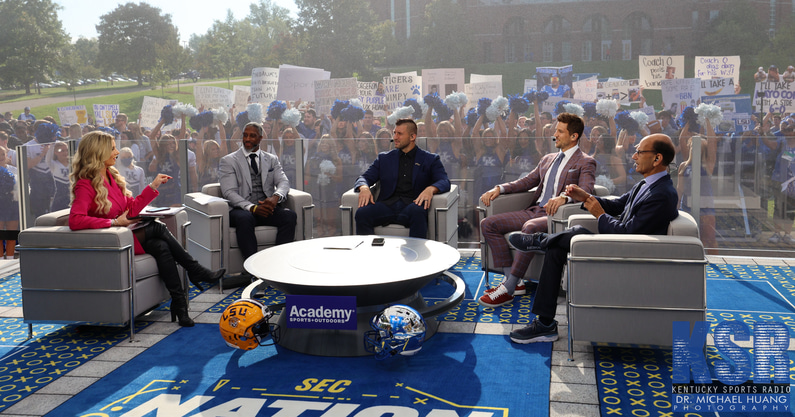 The SEC Nation crew made its way to Lexington this weekend, with Paul Finebaum, Tim Tebow, Jordan Rodgers, Roman Harper, Laura Rutledge, Marty Smith and Ryan McGee all setting up shop on campus Friday afternoon through Saturday morning.
As expected, Big Blue Nation came out in full force to celebrate the occasion and pregame ahead of Kentucky's crucial matchup against the LSU Tigers Saturday night.
Check out some of the highlights from SEC Nation's trip to Lexington, including a photo gallery from KSR's own Dr. Michael Huang:
Did anyone ever find Jacquez Jones' helmet?
Darian Kinnard is proud to be an American
The beauty behind Will Levis' arm
Picks are in
What about Baby Reese?