SEC Network's Roman Harper: LSU more talented, but Kentucky playing better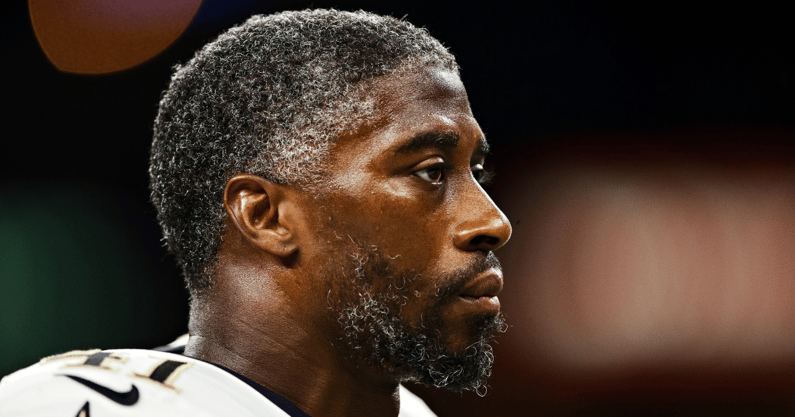 Heading into the 2021 season, anyone who predicted that Kentucky would host LSU in the sixth game of the season with a perfect 5-0 record AND that LSU would be 3-2, is straight-up lying to us. Sure, there was always a path for the Wildcats to get off to an undefeated start, but not many saw the current downward trend of LSU Football, as well.
It's not an all-out collapse just yet, but a loss to Kentucky this Saturday might nudge the situation with head coach Ed Orgeron into that direction.
LSU should be much better than they are right now. This is a program that consistently hauls in one of the five best recruiting classes in the nation. It's a roster loaded with five- and four-stars from across the country. Just two years the Tigers were crowned national champions with one of the best collection of college football players throughout history.
And yet, Kentucky is still the favorite. Six games into the season, it's not about talent level anymore–it's about who is playing better week in and week out. In the case of these two teams, Kentucky is just…better–even if the 'Cats tend to play down to their competition.
LSU has the talent, Kentucky has the wins
"LSU is more talented than Kentucky, Kentucky is just playing better," Roman Harper of the SEC Network told reporters on Friday. Harper (who spent 11 seasons in the NFL) and the SEC Nation crew are in Lexington for Friday and Saturday where their show will be hosted outside of the William T. Young Library.
"That's all it is. When the talent levels are similar you can go against and you can win any game. The problem with Kentucky is that they have played down to the competition to every team they've played. Or they've played up. You saw what they did against Florida with the crowd and everybody how into it they were last week, that's the capability they have to play every week."
Whether it was narrowly escaping with a win over an FCS program or beating Florida at home for the first time in 35 years, Kentucky has admittedly played to the level of the opposition.
"Kentucky has been a team that has steadily won games," Harper added. "I don't know exactly how, but every single week it's been a different form or shape… Kentucky is a team that finds a way to win and LSU is struggling right now."
That's not necessarily a bad thing when the wins continue to pile up, but a mistake here and there could end up costing Kentucky big time if they aren't careful. That's especially true for an LSU team stacked with talent and playmakers.
"They (UK) cannot turn the football over against this LSU team because LSU, the way they're playing, they're not going to beat anybody," Harper said. "But if you help them out by turning the football over and playing sloppy early and not using the crowd…you're going to be in a long dog fight."
Kentucky was much improved in the area of holding onto the ball against Florida after a rough outing the weekend before. If the 'Cats can keep themselves from making unnecessary mistakes, beating LSU will be a far simpler task.