SEC Week 1 Power Rankings: And We're Off!
One week of SEC play for 2016 is now in the record books and the haves are already beginning to separate themselves from the have-nots. Kentucky, South Carolina, and Texas A&M are racing out of the gate while Vandy stumbles as the most disappointing team in the country. Just which team is currently on top of a front-loaded SEC? Read on to find out:  
#1 Kentucky (12-3), 2-1 SEC, KenPom Ranking: 18, RPI: 9
Kentucky dropped their showdown with Ben Simmons in Baton Rouge but responded nicely with a win over Alabama. Despite the early loss the Cats are still the best team in the SEC and have a shot to finish January with a 7-1 conference record. That'll have them in the drivers seat as they take on a back-loaded SEC schedule.  
#2
Texas A&M (13-2), 3-0 SEC, KenPom: 21, RPI: 12
Kentucky faces them Saturday, Feb 20 | Away The Aggies have needed desperation rallies on the road against Mississippi State and Tennessee in order to reach that 3-0 start in conference but the Ws are better than the alternative. A&M is a legit contender to win the SEC this season as they get to face Kentucky, Florida, and South Carolina at home.  
#3 South Carolina (15-0), 2-0 SEC, KenPom: 20, RPI: 25
Kentucky faces them Saturday, Feb 13 | Away The Gamecocks are one of two remaining unbeaten teams in the country but something tells me that will be coming to an end in the near future. Three of SCAR's next four games will be on the road against the gatekeepers of the SEC. If they are still undefeated at the end of the month then it will be time to consider them a real threat to  make some noise on a national level.  
#4
Florida (10-5), 2-1 SEC, KenPom: 30, RPI: 27
Kentucky faces them Saturday, Feb 6 @ Home and Tuesday, Mar 1 | Away So Florida is a tough team to beat in the O'Connell Center but lose their teeth on the road. See: home wins against LSU and Georgia with road losses to Tennessee, Miami, and Michigan State. The Gators aren't too intimidating but they are on their way back to the NCAA tournament.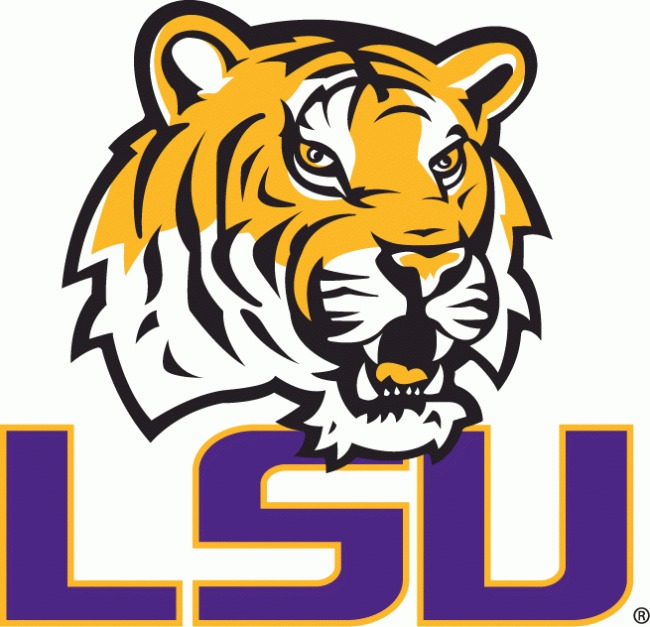 #5
LSU (9-6), 2-1 SEC, KenPom: 54, RPI: 129
Kentucky can get some revenge on Saturday, Mar 5 @ Home It's clear that the now-healthy LSU Tigers is a different team than the one that lost to Charleston and Houston early in the year. A loss on the road to Florida is forgivable and I'd expect the Tigers to remain in the top-half of the SEC all season. With that talent maybe that's an underachievement but what else do you expect from Johnny Jones..  
#6
Ole Miss (12-3), 2-1 SEC, KenPom: 89, RPI: 53
Lost to Kentucky on Saturday, Jan 2 in Lexington. Ole Miss responded well after an SEC-opening beatdown at the hands of Kentucky with wins over Alabama and Georgia. However that streak appears to be short-lived as the Rebels head to Louisiana to face the Tigers. Ole Miss is on track to make the NCAA tournament as long as they avoid any bad losses from the dregs of the SEC.  
#7
Georgia (8-5)
,
1-2 SEC, KenPom: 59, RPI: 68
Kentucky faces them on Tuesday, Feb 9 @ Home A perfectly average Georgia team got Stefan Moodied on Saturday as the Ole Miss star buried them with a layup to end the game. It's looking like the beginning of the end for Mark Fox.  
#8
Arkansas (8-7), 2-1 SEC, KenPom: 74, RPI: 121
Kentucky faces them next Thursday, Jan 21 | Away Same old
Jekyl/Hyde
story with Arkansas. Strong at home and average on the road. Luckily, Kentucky only has to face them at Rupp this season.  
#9
Tennessee (8-7), 1-2 SEC, KenPom: 86, RPI: 101
Kentucky will face them twice. First on Tuesday, Feb 2 | Away and then Thursday, Feb 18 @ Home Admiral Schofield is your SEC freshman of the week following an 18.33 points per game average to begin conference play. They blew their game against Texas A&M after leading for nearly the entire game and that's a storyline that the Vols are likely to see pretty often this season. Next Up: a trip to Georgia.  
#10
Missouri (8-7), 1-1 SEC, KenPom: 152, RPI: 138
Kentucky faces them on Wednesday, Jan 27 @ Home Missouri beat Auburn to earn an SEC win but statistically they are one of the worst teams in the conference. Wins are going to come few and far between for the Tigers.  
#
11
Auburn (7-7), 1-2 SEC, KenPom: 167, RPI: 99
Kentucky heads to the plains next Saturday, Jan 16 | Away The Tigers started off the SEC with a nice win over Tennessee before dropping games to South Carolina and Missouri. Bruce Pearl's rebuilding job is going to take longer than two seasons to get going.  
#12
Alabama (7-3), 0-2 SEC, KenPom: 118, RPI: 66
Kentucky won on Saturday, Jan 9 in Tuscaloosa and will face the Tide again on Tue, Feb 23 @ Home. Alabama ran into a buzzsaw on Saturday against the Cats and face a tough schedule for week two. Not that anyone in Tuscaloosa cares, the Tide's focus is firmly on tonight's football game in Phoenix.
#13
Vanderbilt (8-7), 0-3 SEC, KenPom: 28, RPI: 69
Kentucky will take on the 'Dores first on Saturday, Jan 23 @ Home and then on Saturday, Feb 27 in Nashville. Vandy's great start to the season is now a distant memory and an 8-7 record has the Commodores firmly on the bubble.  Vanderbilt's three losses have all been by 8 points or less but that doesn't do them a whole lot of good. For now Vandy is in the cellar of the SEC and
Kevin Stallings should be on the hot sea
t.  
#14 Mississippi State (7-7), 0-2 SEC, KenPom: 129, RPI: 201
The best team in the SEC takes on the worst tomorrow night in Lexington. Think Malik Newman is regretting his decision to attend school in Starkville? How could he not? Ben Howland's team will be lucky to end January with three conference wins despite being one of the more talent rich teams in the conference.
What else would you expect from the guy who ruined Shabazz Mohammed?