SEC Week 2 Power Rankings: Kentucky's Regression
Two weeks of SEC play for 2016 are now in the record books and parity is reigning supreme in the Southeastern conference. Which teams are on the rise? Which teams are stuck in the middle of the pack? Check out the SEC week two power rankings to find out:
#1
Texas A&M (15-2), 5-0 SEC, KenPom: 13, RPI: 11
Kentucky faces them Saturday, Feb 20 | Away For the moment, the Aggies have seized control of the SEC with an unbeaten record in conference play.
How long that grip will last will be determined when A&M hosts LSU on Tuesday
. If they can win that one then they have a real shot of ending January without a conference loss.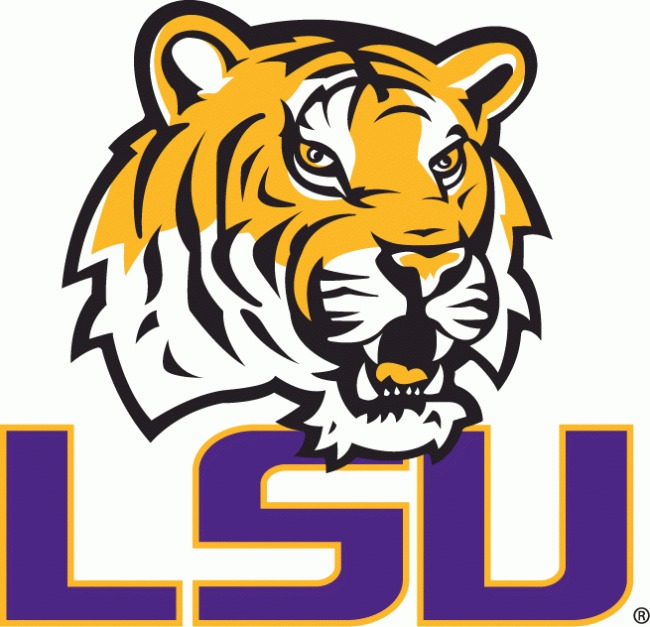 #2
LSU (11-6), 4-1 SEC, KenPom: 59, RPI: 115
Kentucky can get some revenge on Saturday, Mar 5 @ Home LSU is finally living up to the preseason hype and they proved they can win a tight game by defeating Arkansas with a late-game putback. Those early season losses are quickly becoming a distant memory and with Ben Simmons on the roster LSU is starting to take shape as a March threat.
#3 South Carolina (16-1), 3-1 SEC, KenPom: 38, RPI: 28
Kentucky faces them Saturday, Feb 13 | Away South Carolina picked up their first loss of the season on the road in Alabama on Tuesday. The Gamecocks responded well with a win over Missouri but it's been made clear they are no threat to win the SEC. Match-ups with Kentucky, LSU, A&M, Florida, and Arkansas will prove that in the coming months.
#4
Florida (11-6), 3-2 SEC, KenPom: 27, RPI: 27
Kentucky faces them Saturday, Feb 6 @ Home and Tuesday, Mar 1 | Away No shame in losing to Texas A&M in College Station, where the Aggies are 10-0 this year. While they may not have any superstars, Florida is a solid team this year that has demonstrated they can play with anyone, anywhere.
#5
Arkansas (9-8), 3-2 SEC, KenPom: 49, RPI: 94
Kentucky faces them Thursday, Jan 21 | Away Maybe I'm being too nice to the Razorbacks but their only conference losses have been to LSU and A&M so maybe they have something going to start off conference play. When you consider that Arkansas is one of the league's most efficient teams and
Coach Cal is 0-2 against Mike Anderson in Fayetteville
then we could be in for a very long Thursday night.
#6 Kentucky (13-4), 3-2 SEC, KenPom Ranking: 28, RPI: 13
Look, there's no way around it.
That Auburn loss is one of the worst losses in the Calipari era
. Kentucky's low post woes have changed my outlook on the rest of the season. I think we'll be fine in all of our home games but we may not win another game on the road.
#7
Vanderbilt (10-7), 2-3 SEC, KenPom: 29, RPI: 72
Kentucky will take on the 'Dores first on Saturday, Jan 23 @ Home and then on Saturday, Feb 27 in Nashville. Vandy bounced back this week with wins over Auburn and Alabama. Trips to Tennessee and Kentucky this coming week will determine the rest of their year. Start out conference play 2-5 and any hopes of a NCAA appearance are gone.
#8
Georgia (9-6)
, 2
-3 SEC, KenPom: 85, RPI: 68
Kentucky faces them on Tuesday, Feb 9 @ Home Georgia beat Tennessee but lost to Ole Miss. It's very crowded in the middle of the SEC pack.
#9
Tennessee (9-8), 2-3 SEC, KenPom: 79, RPI: 110
Kentucky will face them twice. First on Tuesday, Feb 2 | Away and then Thursday, Feb 18 @ Home Rick Barnes has the Vols' starting five putting up some good numbers. Beyond that Tennessee doesn't have much help.
#10
Ole Miss (12-5), 2-3 SEC, KenPom: 100, RPI: 63
Lost to Kentucky on Saturday, Jan 2 in Lexington. Ole Miss dropped two games this week to LSU and Florida. No shame in that as the Rebels had good showings in both. But a winless week sends them towards the bottom of the SEC.
#
11
Auburn (8-8), 2-3 SEC, KenPom: 162, RPI: 114
Kentucky lost to Auburn for the first time in the Calipari era. Credit to Bruce Pearl. He knows how to get his team fired up for games that he really wants to win. See: wins over Tennessee and Kentucky. Unfortunately the Tigers lack that same drive and home support in all of their other games.
#12
Alabama (10-4), 1-3 SEC, KenPom: 81, RPI: 42
Kentucky won on Jan 9 in Tuscaloosa and will face the Tide again on Tue, Feb 23 @ Home. Alabama crushed South Carolina before losing to Vandy in Nashville. I expect Alabama to climb to the middle of the SEC before the year is finished.
#13
Missouri (8-9), 1-3 SEC, KenPom: 181, RPI: 152
Kentucky faces them on Wednesday, Jan 27 @ Home Missouri is probably the worst team in the conference but their win over Auburn is keeping them out of the bottom spot.
#14 Mississippi State (7-9), 0-4 SEC, KenPom: 118, RPI: 187
Kentucky defeated the Bulldogs on Tuesday. Mississippi State's four losses have all been pretty close games and their rally against UK on Tuesday was somewhat impressive. Still, the Bulldogs will remain at the bottom of the conference until they grab that elusive conference win.