Second batch of 2022 NBA All-Star fan votes include 4 former Wildcats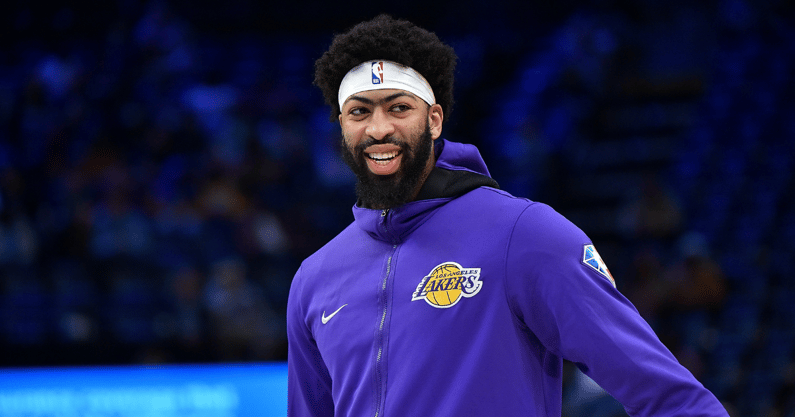 One week later, we've lost Tyler Herro.
On Thursday afternoon, the second batch of fan votes for the 2022 NBA All-Star Game were unveiled. After five former Kentucky Wildcats made the cut seven days ago, only four found their names on the ballot: Anthony Davis, Karl-Anthony Towns, Devin Booker, and Bam Adebayo. Tyler Herro of the Miami Heat made the first round of voting, but the fan love seemingly hasn't kept up, as he did not earn enough votes to make the top 40 in week two.
The voting is divided into four, 10-player categories: Western Conference frontcourt, Western Conference guards, Eastern Conference frontcourt, and Eastern Conference guards. The leading overall vote-getters as of right now consist of Stephen Curry (4,463,426 votes), LeBron James (4,386,392), and Kevin Durant (4,088,334).
Anthony Davis of the Los Angeles Lakers claims the most-fan votes of any former 'Cats, hauling in 1,342,294 votes halfway through the process. Karl-Anthony Towns of the Minnesota Timberwolves comes in second with 851,033 votes, Devin Booker of the Phoenix Suns in third with 648,317 votes, and then Bam Adebayo of the Miami Heat with 282,512.
Despite missing the last four weeks with a sprained MCL that could hold him out a few more weeks, Davis has had a solid season other than his 17.9 percent 3-point shooting. The eight-time All-Star is averaging 23.3 points, 9.9 rebounds, 2.9 assists, 1.2 steals, and 2.0 blocks while shooting over 52 percent from the field.
Towns, a two-time All-Star is performing exceptionally well on the offensive end for the Wolves, putting up per-game averages of 24.6 points, 9.3 rebounds, and 3.7 assists on a shooting split of 51.6/42.2/81.4. Booker, also a two-time All-Star, is dropping 23.4 points per game while shooting a career-best 40.6 percent from deep on a Suns team that leads the NBA in wins. As for Adebayo, the one-time All-Star has only played in 18 games this season due to a December thumb surgery that he has not yet returned from.
Fan voting ultimately accounts for 50 percent of all All-Star voting, so it matters quite a bit. There are still two weeks left to vote, however, which you can do by clicking the link here. The next batch of fan votes will be announced on Jan. 20 before the final reveal on Jan. 27.