Shaedon Sharpe considering joining UK during 2nd semester, per report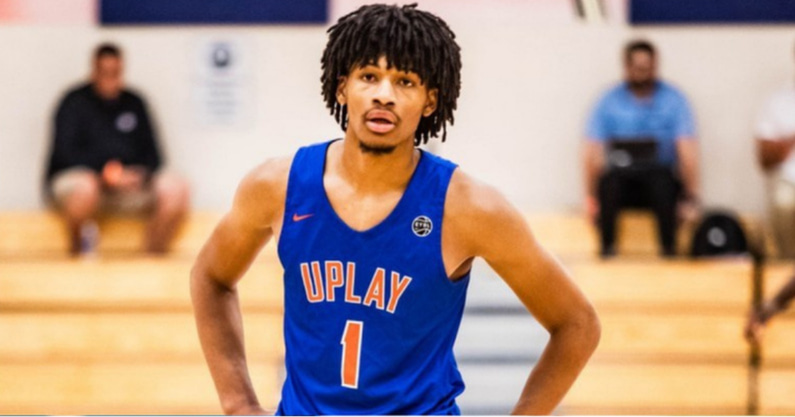 If you're a Kentucky fan who has been fixated on nothing but football the last few weeks, this news might switch you into a basketball mindset. Shaedon Sharpe could be joining the Wildcats as soon as this winter.
According to a report by Travis Branham of 247Sports, Sharpe, who is already committed to the 'Cats and is the consensus No. 1 player in the class of 2022, is considering enrolling early at Kentucky. The report indicates that the 6-foot-5 shooting guard would join the team during the second semester of the 2021-22 season.
"Shaedon Sharpe's development is well ahead of schedule, as a result, he is considering enrolling earlier than expected at the University of Kentucky," Branham wrote.
Branham reports that while no decision has been finalized at this time, one could be on the way within the coming weeks.
While this news doesn't mean that Sharpe would be eligible to play in the upcoming 2021-22 season, it does mean he would be able to practice with the team long before the rest of his freshman peers while having more time to adapt to the college game. Getting Sharpe on campus months in advance will be a huge advantage in his development and gives him an upper hand once he eventually makes his college debut.