She Gone: What's going on with UK Hoops?
What in the world is happening with UK Hoops?
That's the question on all of our minds this evening. Since October, six players and two assistant coaches have left the UK Hoops program, and two high school stars committed to the team have reopened their recruitments as well. To give you some perspective, over Matthew Mitchell's eight seasons prior to last year's, nine players transferred out of the program. In the past two days alone, one current player, two future players, and one assistant have severed ties with Mitchell and his squad, leaving fans and media looking for answers. While we wait to hear from Matthew Mitchell himself, here's a timeline of who's left the program in the past eight months.
October 16, 2015: Oregon transfer Chrishae Rowe dismissed from team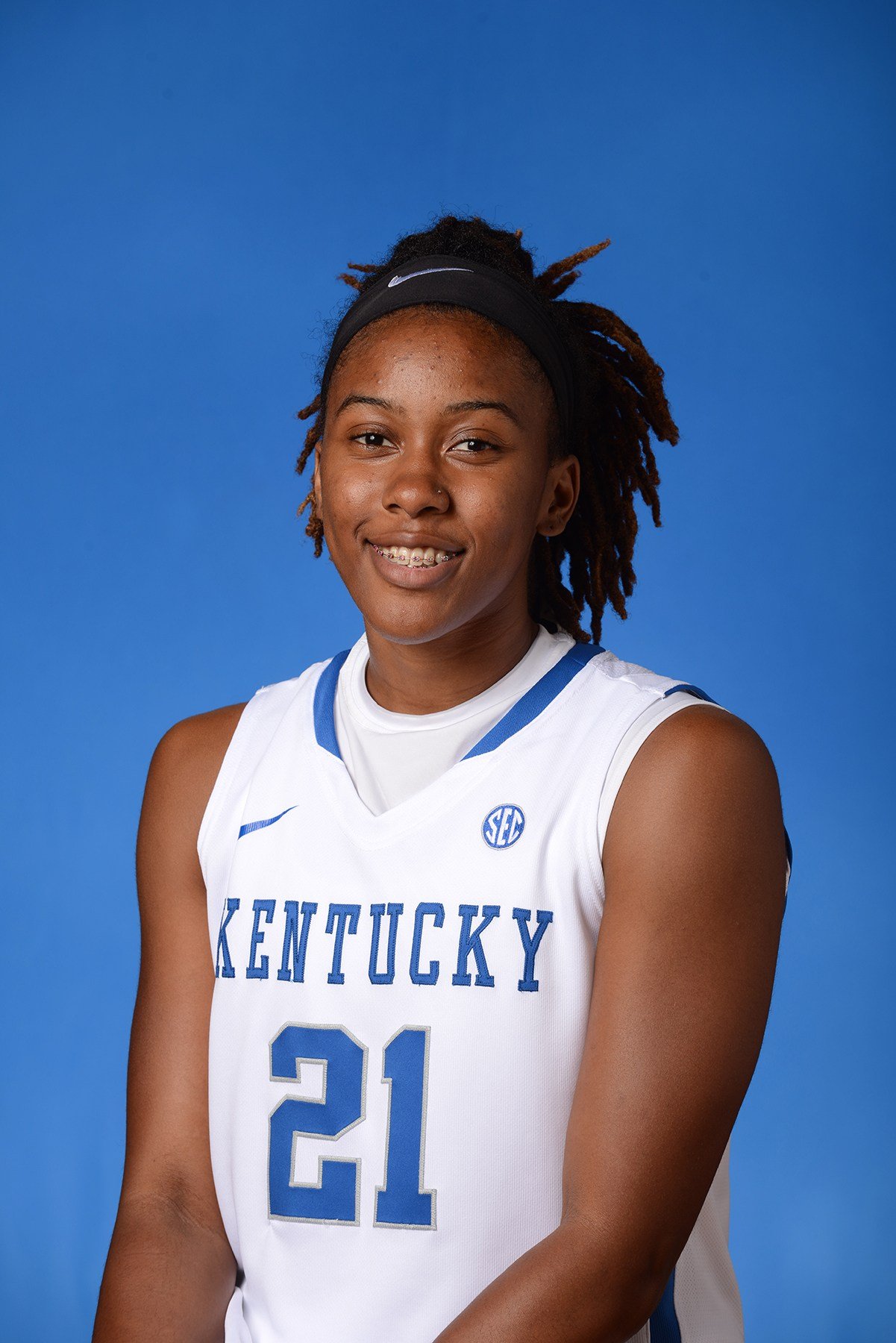 Rowe transferred from Oregon to Kentucky in January 2015 after earning Pac-12 Freshman of the Year honors. She would have been eligible for the 2015-2016 season, but was dismissed from the team in October for "failing to uphold the program's standards." She is now at Ole Miss.
October 26, 2015: Linnae Harper announces plans to transfer
Harper was one of Mitchell's highest-rated recruits and, coming into her junior year, one of the best players on the team. As a sophomore, she led Kentucky in rebounding and was the only player in the country under 5'8" to average more than seven rebounds per game. In her goodbye letter to fans, she said her decision to leave Kentucky was the most difficult of her life. She is now at Ohio State.
November 3, 2015: Morgan Rich announces plans to transfer
The true freshman became the third player in as many weeks to leave the program. The Allen County-Scottsville native was a Top 30 player in the 2015 class and had to sit out Big Blue Madness because she "had not met certain program standards to practice," according to UK. She is now at Oklahoma.
December 11, 2015: Kyvin Goodin-Rogers transfers to Western Kentucky
The junior from Marion County started 15 of her 39 games at UK after missing her freshman season due to health reasons. She averaged 4.2 points and 2.9 rebounds. At the time, KSR was told a decrease in playing time was the main factor in her decision to leave. She is now at Western Kentucky.
March 29, 2016: Ivana Jakubcova announces she will transfer
The Slovakia native was at UK for two seasons after transferring from Murray State junior college in Oklahoma. She missed her junior season due to injury and played sparingly in her senior season, averaging only 1.1 points and 1.1 rebounds per game. She will graduate from UK in May and spend her final year of eligibility at a different school.
April 14, 2016: UK decides not to renew Adeniyi Amadou's contract
Amadou joined the staff in 2014 after Mitchell decided not to renew Sharon Pillow and Jeff House's contracts and fellow assistant Danielle Santos resigned to take a job at Florida State. A few weeks ago,
a UK spokesman confirmed to the Herald-Leader
that Amadou's contract would not be renewed. He was responsible for working with post players Evelyn Akhator, Alexis Jennings, Alyssa Rice, and Batouly Camara.
April 25, 2016: 2017 commit Madison Treece reopens her recruitment
The 6'4" Treece is considered the 5th best post player and the 30th overall player in the 2017 class by ESPN. She committed to UK back in October, but yesterday,
her mother told ESPN
that she's reopening her recruitment.
April 26, 2016: Batouly Camara announces she will transfer
In her freshman season, Camara averaged 5.1 points and 4.3 rebounds, starting 14 of the 33 games in which she played. Camara was a highly-touted recruit, ranked as high as 9th in the country, and picked UK over UConn. In her goodbye letter to fans, Camara said that remaining at UK was not in her best interest. Interestingly, she thanked her teammates, friends, and "those staff members that have supported me through this challenging year." https://twitter.com/BatoulyCamara/status/725029138038439938
April 25, 2016: Assistant coach Tamika Williams-Jeter resigns
The former UConn star joined Mitchell's staff in 2014 and worked primarily with the guards. Her contract was set to expire on June 30.
April 26, 2016: 2016 commit Lindsey Corsaro reopens her recruitment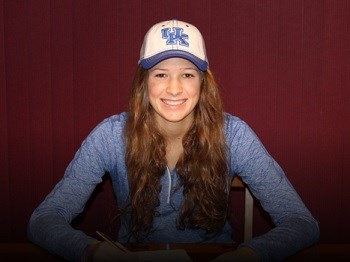 Corsaro is ranked the 35th best player in the country by ESPN and was one of only two signees for UK next season, the other being Chanin Scott. Only three weeks ago, Corsaro told reporters at the McDonald's All-American Game she was "so excited" to be a part of the Kentucky program: https://youtu.be/KcsLfWfGDZk UK confirmed that Corsaro has been released from her LOI, but that Mitchell and staff are still actively recruiting her.
Her father gave this quote to the Indy Star
this afternoon:
"It's a tough situation for us," said Corsaro's father, Greg Corsaro. "Kentucky has had some uncertainty the last couple months with some coaches and players and Lindsey felt like she should reconsider her options. She's not ruling out Kentucky."
April 26, 2016: Kyra Elzy rejoins the staff as associate head coach
Elzy was an assistant coach and recruiting coordinator under Mitchell at Kentucky from 2008-2012 before leaving to join Holly Warlick's staff at Tennessee. This afternoon,
Jen Smith reported that Elzy will rejoin UK's staff
as associate head coach.
April 27, 2016: ?
As it stands now, UK's roster for next season only includes eight scholarship players:
Freshman (incoming): Chanin Scott
Sophomores: Maci Morris, Taylor Murray
Juniors: Makenzie Cann, Alexis Jennings, Alyssa Rice
Seniors: Evelyn Akhator, Makayla Epps
At 1:30 p.m. tomorrow, Matthew Mitchell will hold a press conference at Memorial Coliseum, presumably to address the departures and the hiring of Kyra Elzy. Until then, stay tuned...