Shocker! The Turtleman Show was Fake
[caption id="" align="alignnone" width="624"]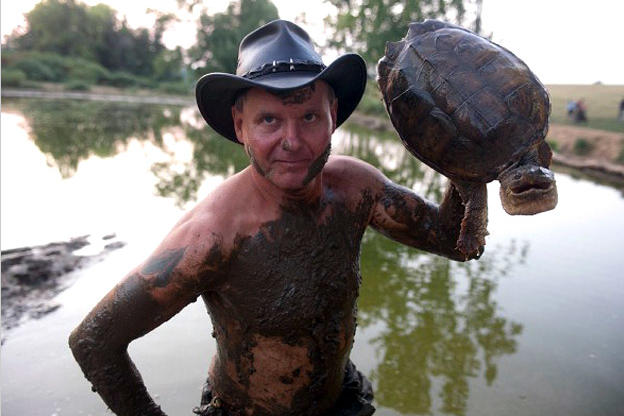 Animal Planet
[/caption] In news that should shock absolutely no one, a reality TV show was staged.  Yes, that's right.  Reality TV, all of it, is staged.  Even the "Call of the Wildman." The Animal Planet television show that followed around Kentucky's Turtleman, a Marion County native born by the name of Ernie Brown Jr., has been formally exposed.  A show that frequently showed the Turtleman "saving" animals with his bare hands, these animals were often in precarious places that seemed too unlikely to be real.  That was exactly the case. In an investigation by the USDA, they found the show's producer guilty of animal cruelty for setting up scenes and letting the Turtleman loose.  At times they could easily trick the audience into believing it was real.  Other times, their own mistakes revealed the fallacy.
The show also came under fire after an episode filmed in Danville made it appear that a water moccasin, a venomous non-native snake, had invaded a city park swimming pool. A Danville city investigation found that the incident was completely staged.
That's kind of funny.  It's not kind of funny when the show's actions killed innocent animals.  That's why they producer is facing up to $100,000 in fines.
Herald-Leader: Were rescues staged on Turtleman's
show?