Should UK Have Redshirted the Prairie Dog?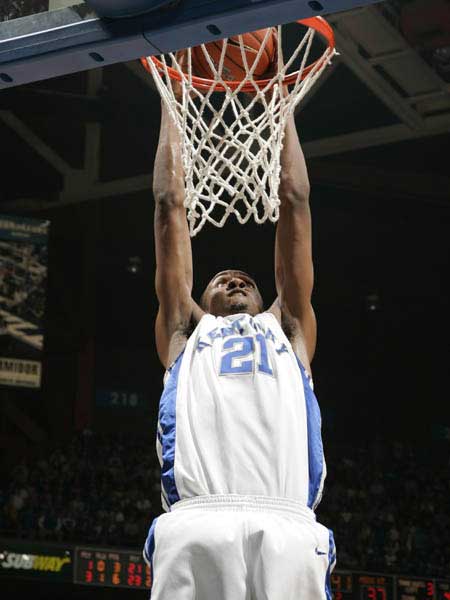 Late last year as I saw the wittiest UK player in recent years sitting on the bench with little hope of entering the game, I thought to myself,
maybe we should have redshirted Perry Stevenson
. It was clear that last season Purrrrry wasnt going to get much run. With Demarcus Cousins, Patrick Patterson and Daniel Orton on the team, the Prairie Dog was the fourth option inside and usually only played spot minutes as the backup at the four spot. Whereas he once had been a starter and could be a real force on defense blocking shots, he was passed by talented players who had to get on the court and showcase their enormous talent. Fast forward to this season and it seems likely that
Perry would probably start for this group.
His length and ability to finish around the basket would be a huge asset for this team. While he did have a knack for travelling a bit, Stevenson was able to score and if nothing else, could have added depth that would have been beneficial in games such as the UCONN and UNC battles. Last year the team didnt need Purry, but this team could use his skills a great deal and he might be a true difference maker. Hindsight is always 20/20, but looking back...wouldnt having Stevenson on this team have been a good decision?