Skal Labissiere introduced in Sacramento today
[caption id="" align="alignnone" width="2048"]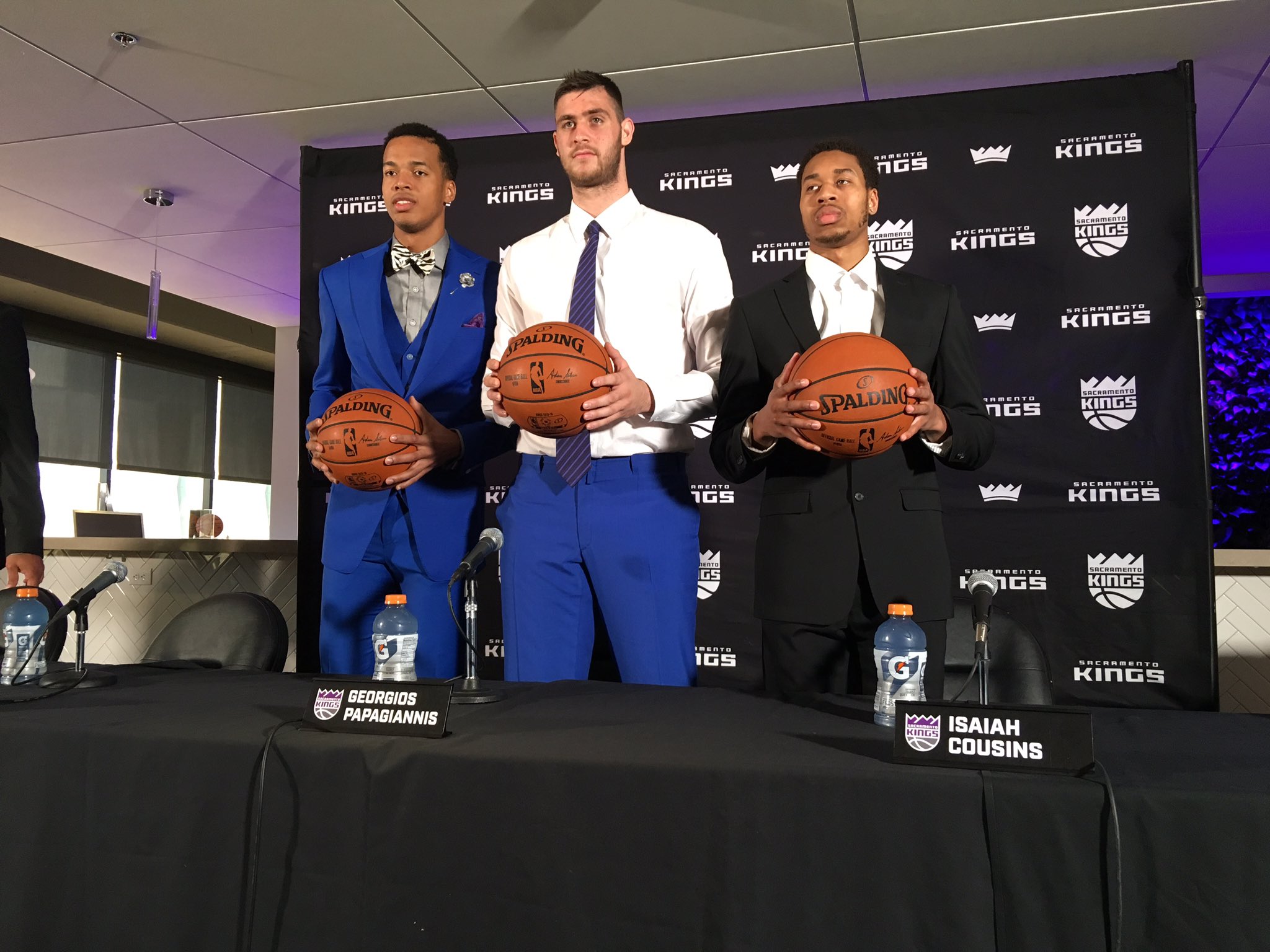 @mr_jasonjones[/caption] Skal Labissiere was just introduced to the media in Sacramento along with his new teammates Georgios Papagiannis and Isaiah Cousins. Skal eventually ended up with the Kings as the 28th pick, which was a lot lower than most of us expected him to go, but both Kings general manager Vlade Divac and coach Dave Joerger said they feel like they got a steal. "
Skal is the most talented college player this year in the United States
, so we're very fortunate to have him that late," Divac said. "We thought he was going to be gone long before we got the chance." In comments that would make John Calipari smile, Joerger said they plan to use Skal in a variety of ways because the league is -- wait for it -- positionless these days.
"We feel like we're getting a steal there with the talent and skills he has, the length. The way that the game is being played now, it's playing small ball, so you'll be seeing – he'll be definitely playing the stretch position for us at the forward, and there are times – if you watched the [NBA] Finals, there's positionless basketball going on. He could play center for us very easily going down the line."
For his part, Skal's just happy to have a new home, especially one with three former Kentucky players already on the roster.
"I'm very excited to be here," Skal said. "I'm very thankful to be drafted here. I have a couple of other Kentucky guys on the team. I'm looking forward to learning a lot from them: DeMarcus Cousins, Willie, Rondo. Like I said before, I'm very thankful to be here."
And check out that bow tie: