Somerset Devin Booker's Thursday Night News and Views
Devin Booker was in Somerset tonight to meet his favorite UK basketball player, Devin Booker. No, you did not misread that sentence and I did not goof up writing it (although that's common on here). That is Devin Booker in the photo, posing with Devin Booker. There are
TWO
Devin Bookers in Kentucky.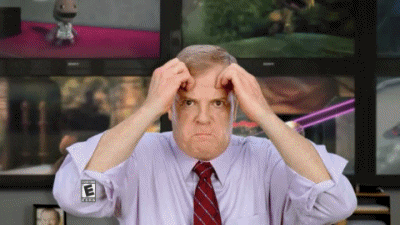 THE Devin Booker, the one who will soon be in the NBA, was in Somerset tonight for the next stop on his autograph tour. The other Devin Booker, the one with the glasses, lives in Somerset and waited in line to get a picture with his namesake. Pretty cool, right? Now if you tell me there's a kid named Willie Cauley-Stein somewhere in Clay County, we'll need some sort of an explanation. Until then, the News and Views...  
Stephen Zimmerman reportedly made his decision, Mama Zimmerman says hold on.
According to just about everyone, Stephen Zimmerman will soon announce his commitment to UNLV. That's been the word for over a week now and the recent news that he cut off his recruitment suggests it's over for everyone else. However, if you're to be believe his mother, it's not over. Lori Zimmerman tweeted, "Thanks to all who are sending congratulations DMs & texts but there's been no announcement yet. Why can't a kid can't just have his moment?" Notice she said no announcement, not no decision. She's likely fighting off reports so her son can do exactly what she said: have his moment to announce his commitment. Either way, don't count on Zimmerman coming to Kentucky. If you're looking for who will help out in the paint next season, may I suggest turning your attention toward the recruitment of Mike Thorne.
Does Karl Towns have to leave?
Today at lunch I was telling Freddie Maggard all of the awesome Karl Towns stories I know when it hit me (for about the billionth time): I don't want Karl Towns to leave. Ever. And not because of what he does with the basketball. He really is the best human being in the world and we'll never see anyone like him again. Check out this photo from today's signing: [caption id="" align="alignnone" width="459"]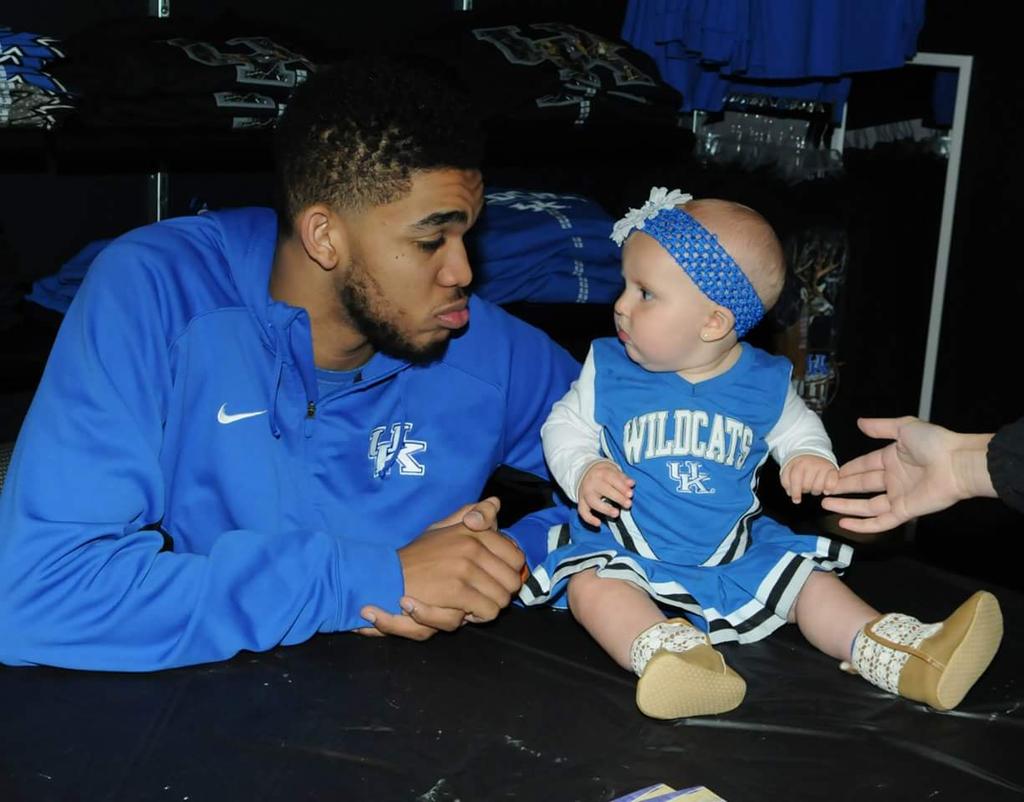 @wwemaniacs1
[/caption] That's the same face I'll make when he hears his name called as the No. 1 pick in June. And if that photo isn't adorable enough for you, he told her parents he will wait in line for her autograph when she is a cheerleader at UK. DON'T GO KARL!!!!!
Mychal Mulder interested in Kentucky, Kentucky interested in Mychal Mulder.
The sharpshooting Canadian from the best JuCo team in America is becoming a legit option for the Wildcats next season. He still has to visit Lexington, and the offer still has to come from Kentucky, but I'm told both parties have serious interest. Mulder plans to check out campus next week. While he doesn't carry the star power of a Malik Newman or a Jaylen Brown, don't think for one second Mulder won't be a good addition to the Cats, should he come here. He can shoot. He's athletic. He can
really 
shoot. And I know his head coach commands good defense and toughness. (Trust me, I know him very, very, very well; I've been following his teams for a long time.) Keep an eye on this one.
So Britt McHenry had a rough day.
In case you somehow missed it, surveillance video showing ESPN's Britt McHenry laying into a tow company clerk surfaced today and she is the talk of the internet. You can see the vicious verbal attack
here
. I in no way condone McHenry's tirade, but I can assure you the person on the other end has heard much worse. You ever been in line at the tow yard? Those people hear that stuff all the time. Their entire job is to deal with the most pissed off people in the world, daily. She'll be fine. That's just another day at the office and Britt McHenry was just the next in line. Only difference is McHenry is famous and she has to answer for her actions, beginning with a one week suspension from ESPN. "Lose some weight baby girl" was a little bit much.
Matt Jones went on Finebaum and burned every bridge in sight.
Not really, but kind of. Finebaum gave Matt an open mic to talk about who he dislikes and Matt did not hold back: The two biggest radio personalities in the south also talked about the Final Four aftermath in Kentucky.
Patrick Graffree and Colton Scurry no longer on EKU's football roster.
Eastern's AD released a statement saying the football players involved in the bar/dorm fight have been suspended, though he didn't refer to the players by name. "Given the actions of these student-athletes, these players have been suspended from the EKU Football roster," the statement read. Then if you look at the EKU football roster, you'll see Graffree and Scurry are no longer listed.
The Jordan Brand Classic is tomorrow.
We'll look ahead to that game tomorrow morning. For now, just know Charles Matthews has a minor injury and is now questionable for the game. Isaiah Briscoe and Skal Labissiere are ready to dominate. The game will be televised at 8:00 pm on ESPN2.
I'm going back on KSR with Ryan Lemond in the morning. 
I had planned to let Ryan handle tomorrow's show by himself but we had too much fun this morning so I'll be joining him once again. We plan to have Jared Lorenzen with us for two hours and Nick Roush in the second hour to talk more football. If you missed today's show, here's a positive review from Nashville's "Bang This" twins.
@ryanlemond @DrewFranklinKSR from my boys #bangthistwins @KySportsRadio pic.twitter.com/xcQgkiHK7q

— J.D. Shelburne (@JDSHELBURNE) April 16, 2015