Sources Say goes LIVE to talk Kentucky's schedule and recruiting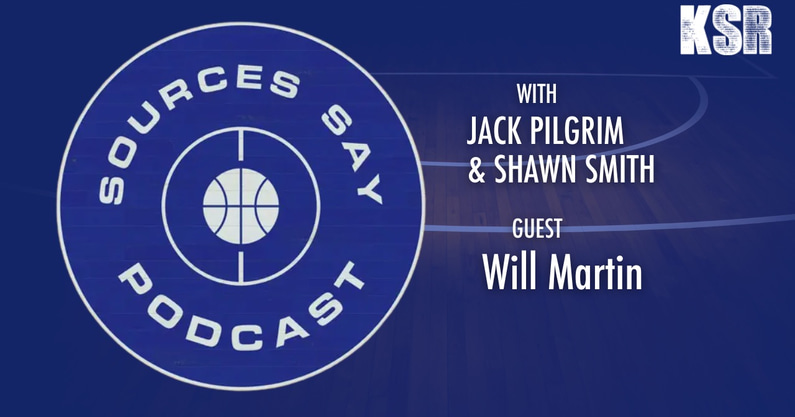 KSR's Jack Pilgrim is joined by Shawn Smith of Go Big Blue Country for episode 210 of the Sources Say Podcast, another LIVE edition of the show breaking down the latest in Kentucky basketball and recruiting.
The Sources Say duo will break down the release of UK's complete 2022-23 schedule. They will also be joined by Missouri Western head coach Will Martin, who served as the head manager on Kentucky's 2012 national championship team, to talk about the Wildcats' exhibition matchup against the Griffons.
Also, what's the latest in the world of recruiting? Any updates leading up to Big Blue Madness?
The Sources Say crew is live on YouTube now breaking it all down. Tune in, leave comments and ask questions below:
You can find all past and future episodes of the show by subscribing to the official Sources Say Podcast feed on iTunes right here.
Not on iTunes listener? You can also subscribe to the show on Spotify.
---
The Sources Say Podcast is brought to you by our friends at Athletic Greens (AG1). Right now, it's time to reclaim your health and arm your immune system with convenient, daily nutrition with AG1! It's just one scoop in a cup of water every day. That's it! No need for a million different pills and supplements to look out for your health.
To make it easy, Athletic Greens is going to give you a FREE one-year supply of immune-supporting Vitamin D AND 5 FREE travel packs with your first purchase. All you have to do is visit athleticgreens.com/PILGRIM to take ownership of your health and pick up the ultimate daily nutritional insurance.