Stanford Steve & The Bear are taking Northern Illinois and the points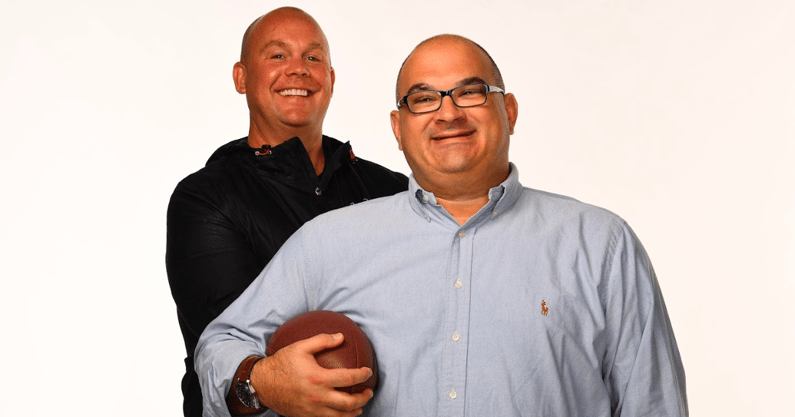 Will the Covering Cats' hot start against the spread finally cool off against Northern Illinois? Stanford Steve & The Bear believe so.
ESPN's preeminent degenerates, "Stanford" Steve Coughlin and Chris "The Bear" Fallica, break down college football betting angles each week. The two will touch on almost every college football game, and share out a handful of picks on their podcast, Stanford Steve & The Bear. This week Fallica does not believe in the Big Blue.
"It's a total look-ahead spot for Kentucky," Fallica said on this week's podcast. "And Northern Illinois I think is capable of scoring some points. If you're telling me that Northern Illinois can score 14, which I think they probably can with (Rocky) Lombardi and some of the backs that they have. You're laying almost four touchdowns, if you can score 14 if you're on Northern Illinois, I think you're (safe)."
Fallica was one of the few folks who rode with the Wildcats down at The Swamp, placing an official pick for Kentucky just before Kirk Herbstreit called for the UK upset over Florida. To be clear, The Bear doesn't believe UK is on upset alert. He just doesn't see the Cats covering 26.5-points.
"There's no threat — they're not going to go into Lexington and win the game, but boy, I think it's hard to ask Kentucky to win this game by more than 26 points," says Fallica.
Stanford Steve did not officially side with The Bear, but he might hop on board and wager with the Huskies Saturday morning.
Kentucky is 3-0 ATS this season. This week's line opened at UK -24.5, but continues to climb, approaching the peak we saw last week when the Wildcats were 30.5-point favorites over Youngstown State. Vegas and the betting public appear to be giving the Wildcats more respect. In the first MAC game of the season, the line closed at UK -15, a two-score differential between games.
Even though they may not be on the Wildcats, take a look at this week's Pick 3 on YouTube to hear why KSR believes the Cats could run it up and cover the spread against Northern Illinois. As always, wager responsibly.