The stats behind Kentucky Football's 6-0 start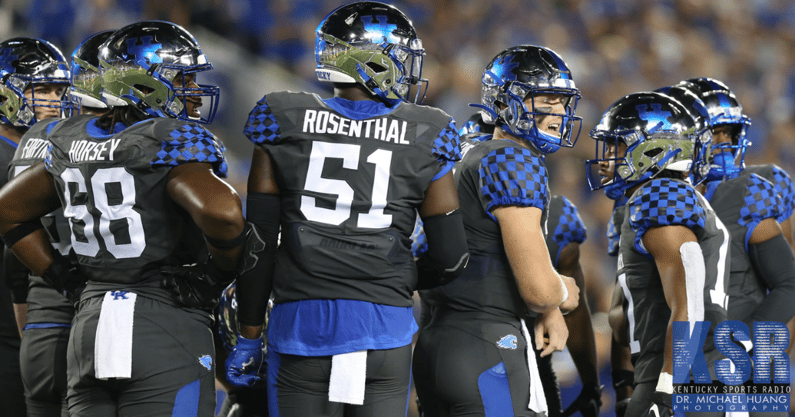 Kentucky Football is 6-0 for the first time since 1950, a stat you've heard several times since Saturday's win over LSU. The Cats are one of only 13 unbeaten teams in the FBS. This weekend, they'll get the chance to knock out the only other undefeated team in the SEC, Georgia. If that happens, it will be the program's first win over a No. 1 team since 2007 and the only win over a No. 1 team in a true road environment.
Before we totally turn the page to the Bulldogs, here are some more impressive numbers behind the Cats' 6-0 start. As you can see, Kentucky's success is built primarily on defense, the run game, and the occasional explosive play.
Kentucky Offense
3rd in the SEC, T25th nationally in red zone offense (91.3%)
5th in the SEC, 23rd nationally in rushing offense (214.2 rushing yards per game)
8th in the SEC, T46th nationally in first downs (129)
---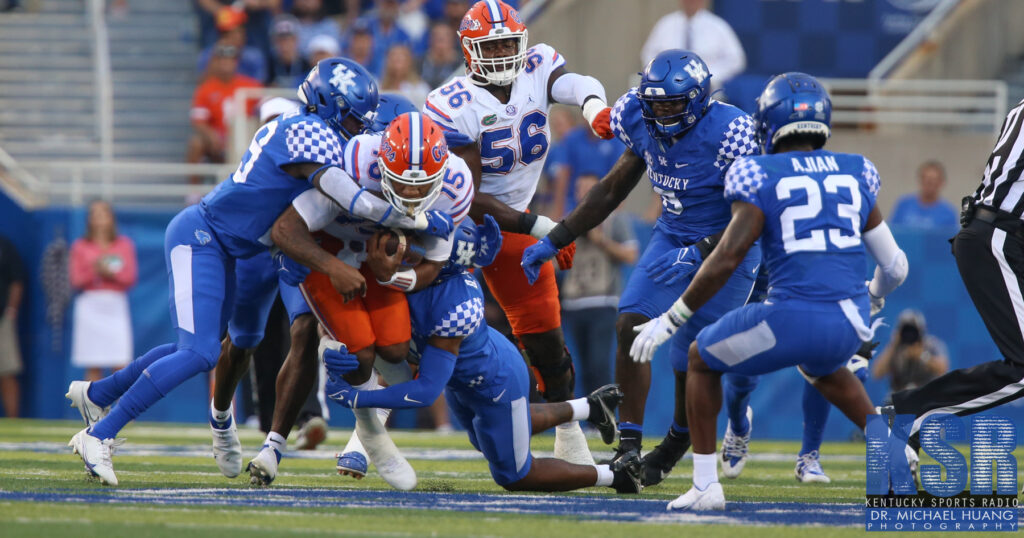 Kentucky Defense
3rd in the SEC, 18th nationally in total defense (305.0 yards per game allowed)
T2 in the SEC, T11th nationally in fourth-down defense (27.3%)
4th in the SEC, T19th nationally in scoring defense (17.5 points per game allowed)
6th in the SEC, 28th nationally in rushing defense (111.2 rushing yards per game allowed)
Defensive Players
DeAndre Square, LB: 6th in the SEC in total tackles (46), T6th in the SEC in solo tackles (28)
Carrington Valentine, DB: T6 in the SEC in solo tackles (28)
JJ Weaver, LB: 4th in the SEC in sack yards (31), T5th in the SEC in sacks (4)
Jacquez Jones, LB: 10th in the SEC in total tackles (39)
---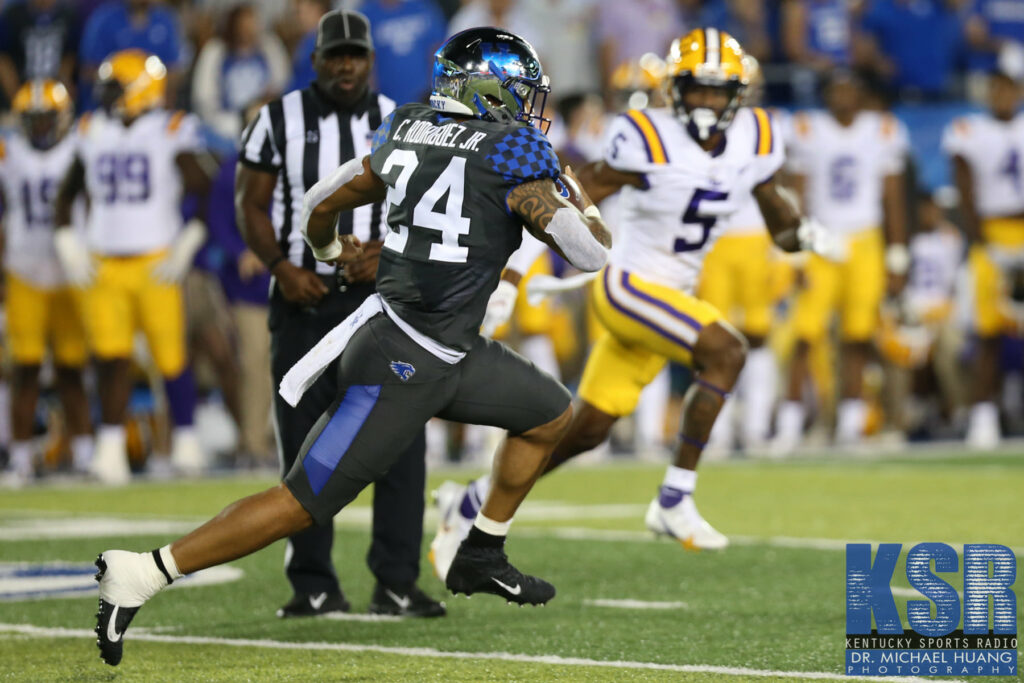 Chris Rodriguez, RB
1st in the SEC, 5th nationally in rushing yards (768)
1st in the SEC, T5th nationally in rushing yards per game (128.0)
1st in the SEC, 9th nationally in rushing attempts (120)
2nd in the SEC in all-purpose yards (791)
T4th in the SEC in rushing touchdowns (5)
---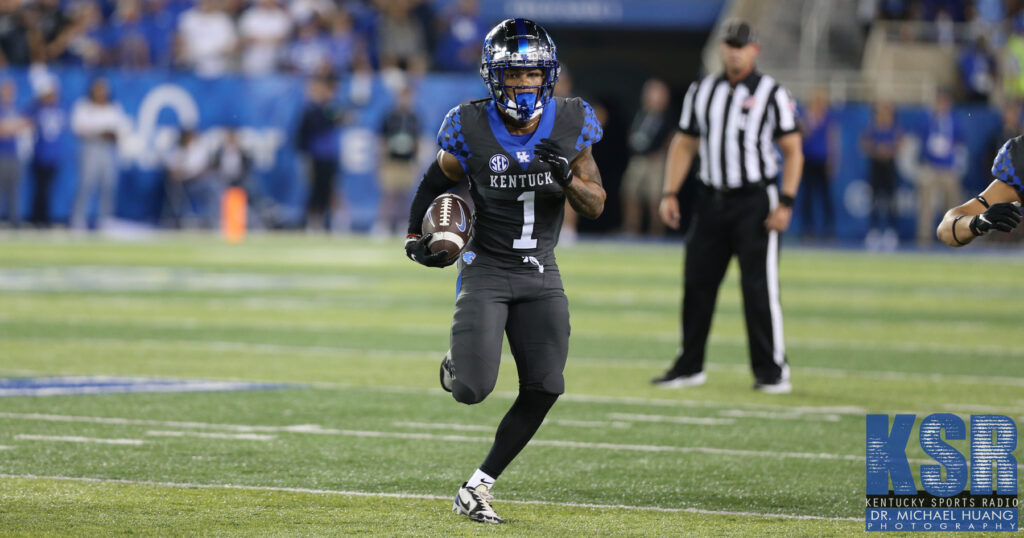 Wan'Dale Robinson, WR
1st in the SEC, 14th nationally in receiving yards (527)
1st in the SEC, T10th nationally in receptions of 30+ yards (6)
3rd in the SEC, 20th nationally in receptions (37)
T3rd in the SEC in receiving touchdowns (4)
3rd in Power 5 in PFF WR Grade (85.6)
6th in the SEC in all-purpose yards per game (101.7)
---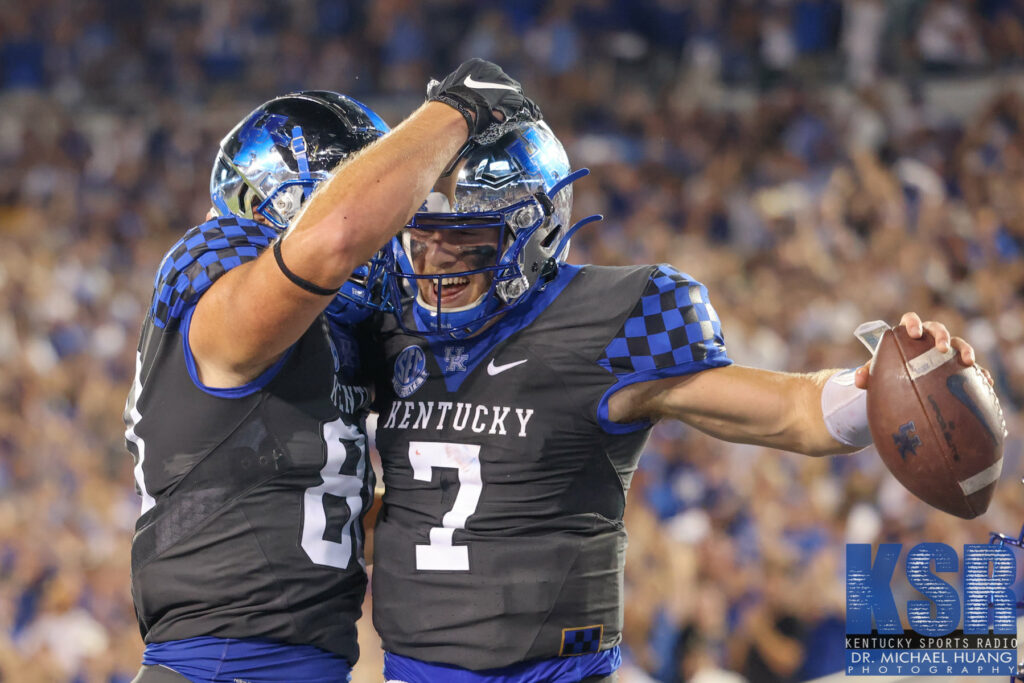 Will Levis, QB
4th in the SEC in passing yards per completion (13.03)
5th in the SEC in QB Rating (153.0)
5th in the SEC, 36th nationally in PFF QB Grade (81.8)
6th in the SEC in passing touchdowns (11)
T6 in the SEC in rushing touchdowns (3)
9th in the SEC in passing yards (1,134), passing yards per game (189.0)
10th in the SEC in total offense (216.2)