Stephen Johnson Graces the Cover of Lindy's SEC Preview
[caption id="" align="alignnone" width="825"]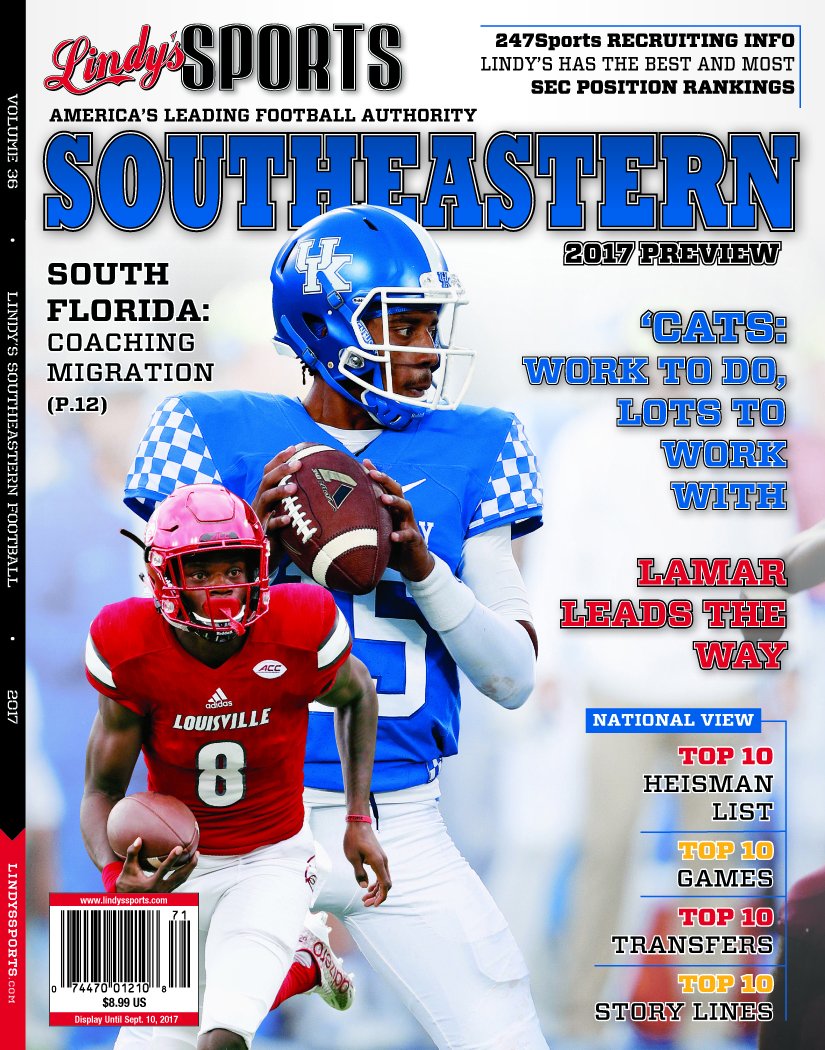 @LindysSportsMag
[/caption] Stephen Johnson and a player he dominated into submission are on the cover of Lindy's Regional SEC Football Preview cover.  Johnson is the predominantly featured quarterback because he's the superior player.  I'm just surprised they could find a picture of the red-clad quarterback where he's actually holding onto the football.
Johnson is the second Kentucky Wildcat to make the cover of a college football preview magazine.  
Benny Snell is featured on the cover of Athlon's regional preview
.