Stevie Got Loose's Thursday Morning Wakeup
It was on this day, nine years ago, that one Stevie Johnson "got loose," as we like to say around the Bluegrass. It was the evening of September 15, 2007; the Louisville Cardinals were the ninth-ranked team in college football; and Andre Woodson found Johnson for a 54-yard touchdown and the upset. Join me in reliving the highlight of our Kentucky football fandom this morning: It's nice to have some football happiness in our lives, if only for a moment. Happy Anniversary, Stevie.  
We'll hear from Mark Stoops one last time before the game.
It's Thursday, which means Coach Stoops will give one last update from the week before the team goes into lockdown mode ahead of Saturday's game. Stoops is scheduled to meet with the media Thursday evening and we'll have all the updates here on KSR, as well as live video on t
he KSR Facebook page
.
Stoops taking more active role with defense, but coaching structure remains the same.
Much has been made of Stoops' Monday comment that he plans to be more active with the defense. The meaning of that was speculataed a number of ways, but Stoops said yesterday it will not change anything within the structure of the coaching staff. Simply put, D.J. Eliot is still the defensive coordinator.
"
I'm assisting him but I'm much more involved this week and I will be until we get things turned," Stoops explained.
Eliot said, "As a head coach he's got a lot of duties, but he's always been involved in the defense. Now we're together on a lot of things. He's helping us and he's doing everything he can as another coach on the defensive staff, which is really good."
Did you hear the new KSR Football Podcast?
Nick, Freddie, Jared and I recorded a new episode that hit the interwebs last night. Scroll down to give it a listen if you haven't already. Jared and Freddie shared some fun stories from their playing days and one of us (I won't say who) leaked one of our nation's biggest secrets: the whereabouts of the gold at Fort Knox. Check'er out.
John Calipari to visit with Nick Richards today.
Coach Cal's weeklong diet of airplane peanuts and Coke products continues today as he flies to New Jersey to visit Nick Richards. Richards is the second-ranked center in the current class and one of the favorites to eventually wear Kentucky blue. He will be the tenth player to meet with Calipari since last Friday, if my calculations are correct.
WHO UP MADISONVILLE
I got up before the sun to drive to lovely Madisonville this morning and I'm probably in the car as you read this. I say that as a warning to anyone thinking about eating Taco John's for lunch today. DO NOT get in my path. Also, where's the Thursday night Madisonville party? I'm out of the loop these days. I'll check Topix if I don't hear from anyone.
Are you a former Kentucky basketball player? Do you know a former Kentucky basketball player?
If so, please drop a line to 
[email protected]
The basketball program is trying to get in touch with everyone who donned the blue and white for a very special gathering at this year's Big Blue Madness. Coach Cal is hoping to have one enormous reunion, which will be awesome. It'll also be awesome when Duke does it as soon as Coach K comes up with the idea in two years.
Get ready for a whole lot of checkerboard.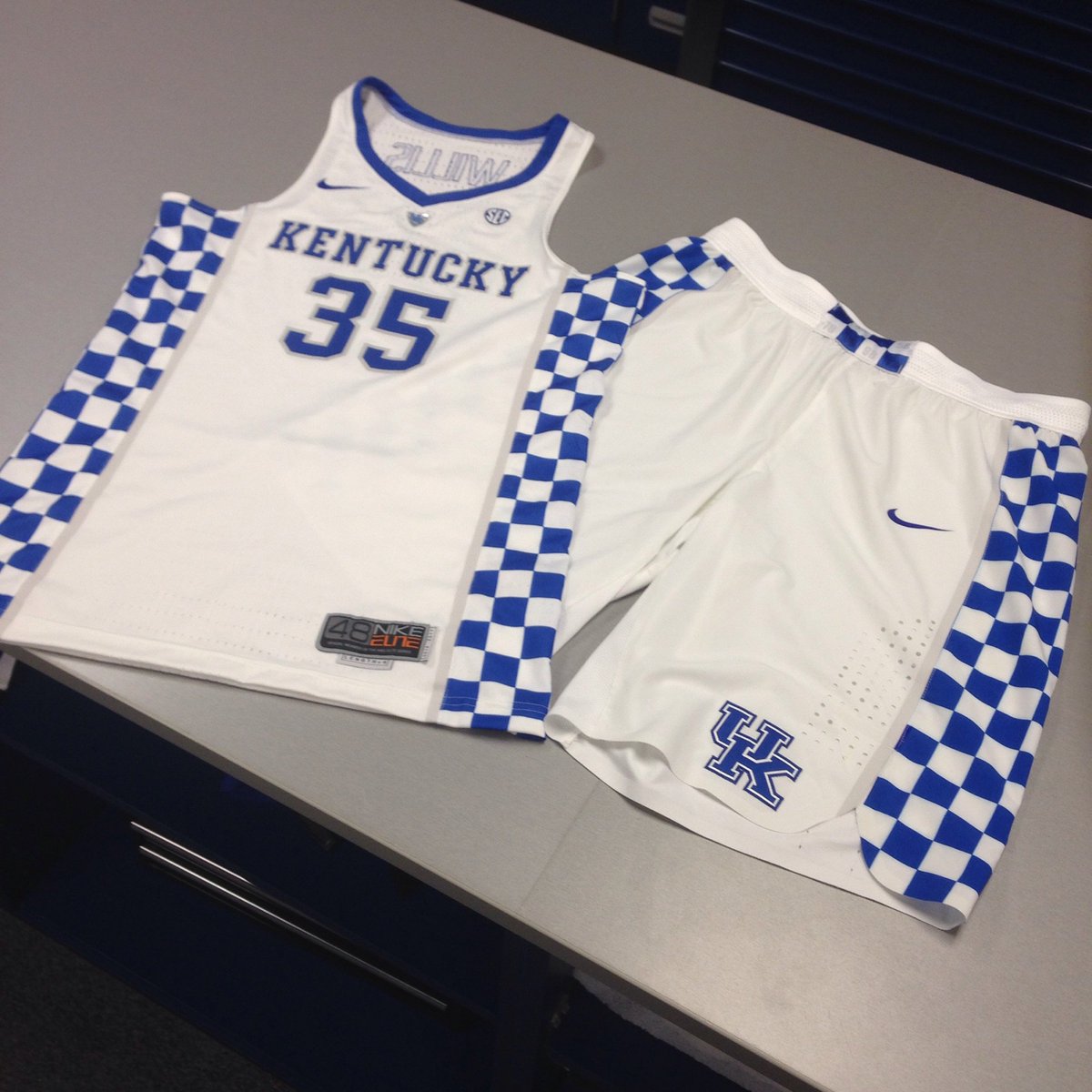 Maybe a little too much.