Stoops: "Just like we drew it up"
[caption id="" align="alignnone" width="2048"]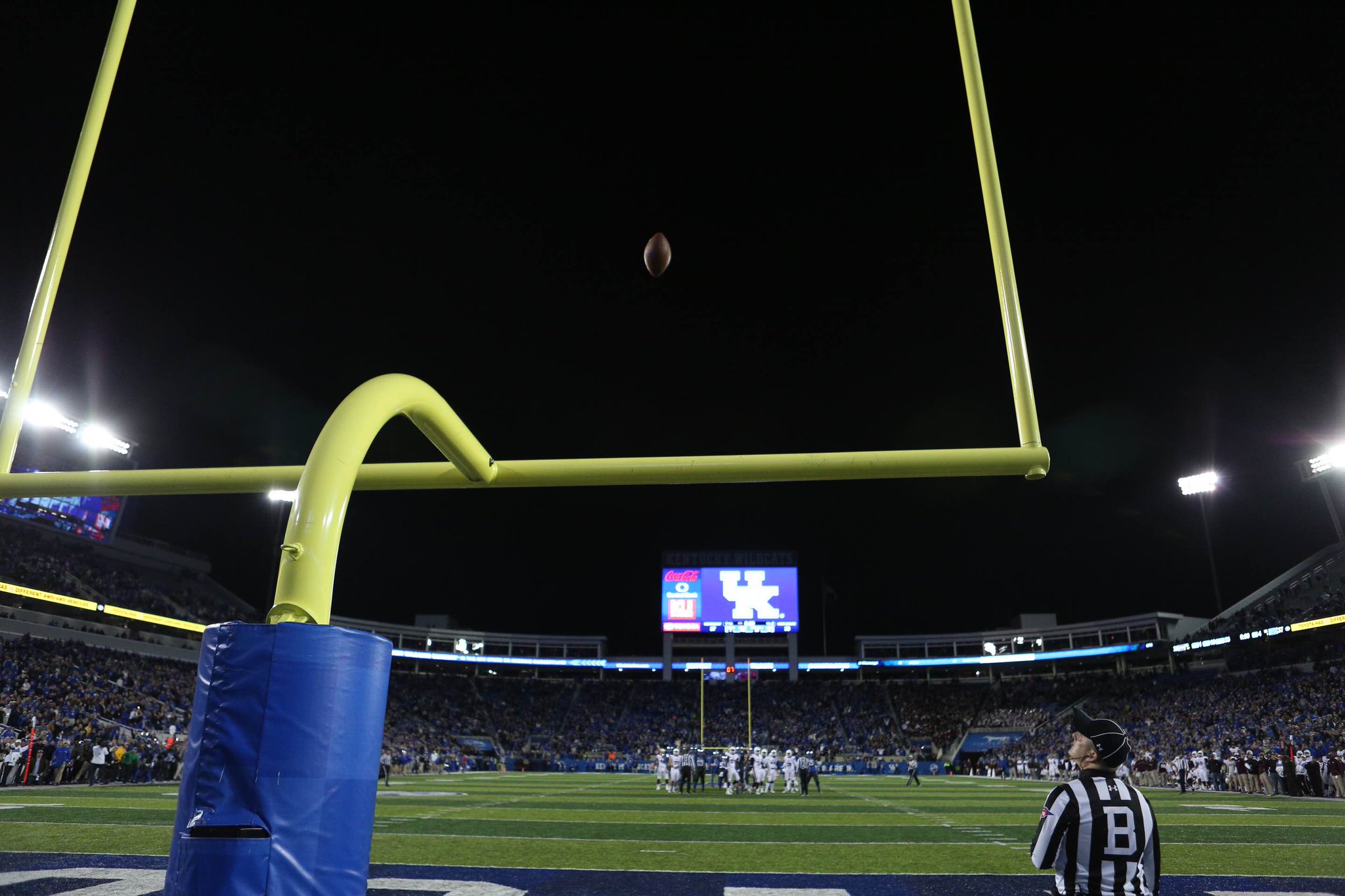 @UKFootball
[/caption]
"Just like we drew it up."
A happy Mark Stoops got lots of laughs when he uttered that line to start his press conference, and as he continued his opening remarks, his voice shook with emotion. "I know it didn't go how we wanted it to all the time, but I really felt very well prepared for this game. I felt like our players were, I felt like our coaches were, and I think they did a heck of a job. We didn't always execute to perfection. We seem to like putting some drama in things, but we really played some good football and turned it," Stoops said. "Once again, we showed that resiliency and we showed that toughness and all that stuff I talked about is starting to pay off in the offseason, with being physically tougher, mentally tougher, and being able to bounce back from adversity. That's what I'm most proud of." Stoops said that even tough MacGinnis missed a field goal at the start of the game, his confidence in the junior never wavered with the game on the line. "I had a lot of confidence in him with that last kick. I did. I was good with it either way because I felt like our team, our players played their hearts out, our coaches coached their hearts out and I have a lot of confidence. I've been telling you guys I thought Austin was real close to being an elite kicker, getting back to like he is. He did miss one early, but I have a lot of confidence in him." What did Stoops say to MacGinnis afterwards? "I think we both just looked at each other. I don't even know what we said. I probably gave him a hug and told him I loved him," Stoops said. "He's a wonderful kid, he works hard, he's healthy. Our team has a lot of confidence in him. He told the team that he was proud to be able to be a part of it and get it for them."
Here's the kick.

It looked good. The sound after was even better. pic.twitter.com/4NI4teMjZC – Kentucky Athletics (@UKAthletics) October 23, 2016
@AMacGinnis8 from 50 #FTW @UKFootball pic.twitter.com/Cz6NQY76d7

– KYwildcatsTV (@KYwildcatsTV) October 23, 2016