Streak moves to 30 and Kentucky football is a joke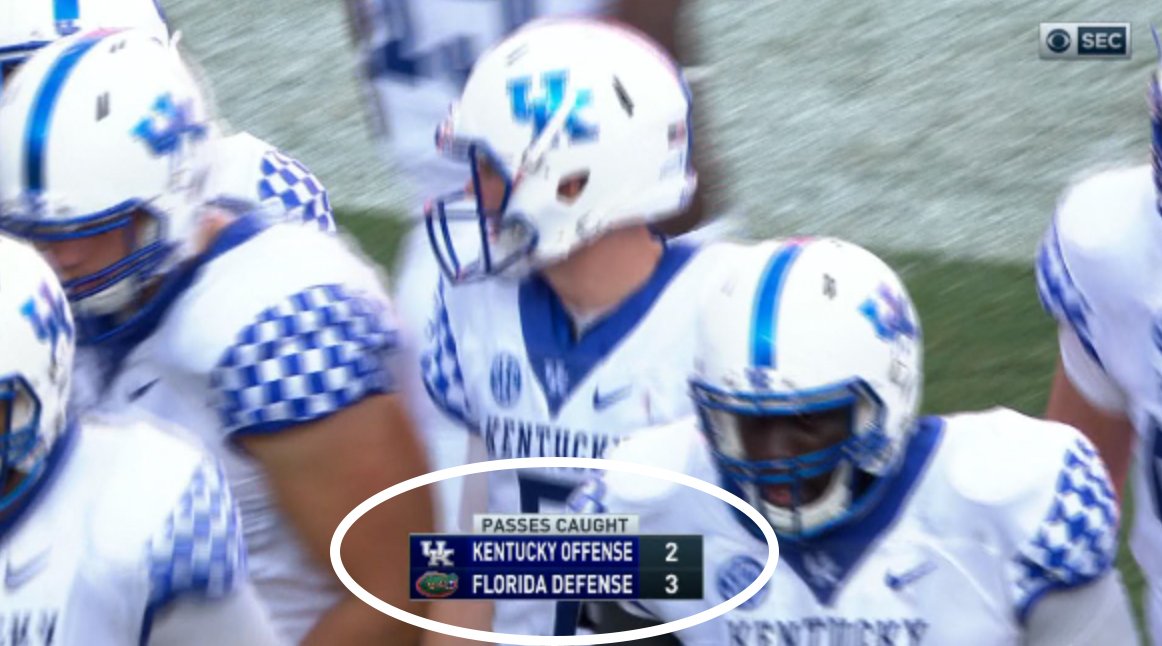 What a pathetic ass football game. Kentucky traveled down to Gainesville with hopes of getting back on the right track after last week's debacle, then the football happened and Florida dusted the Cats for 60 minutes, as it has done each and every year for the last three decades. Drew Barker was terrible. Stephen Johnson came in and he was terrible. The offensive line was terrible. The entire defense was terrible. The whole game was terrible. It was a complete embarrassment on national television as Kentucky was, once again, the laughingstock of college football. That's a perfect 2-for-2 on the year for those of you keeping score at home. CBS's Gary Danielson was brutally honest during the broadcast, saying things like "Four years of hard work and this is what it looks like" and "How would you like to be a Kentucky fan right now? It's got to be depressing." Verne Lundquist wasted one of the last games of his career on the Cats. As for some numbers,
Florida won the game 45-7
, but let's call it what it really was: a shutout. Kentucky stole one in the final minutes against the Gators' second string defense. Drew Barker finished the game with more interceptions than completions and the offense only managed to come up with 149 total yards, and 65 of those came on that final scoring drive. Florida, on the other hand, accumulated 564 yards on 83 possessions. Easy day at the office for them. Moving forward, Mark Stoops' seat is now engulfed in flames and he'll be ripped to shreds in every football conversation from one end of the state to the other until something changes. There won't be 30,000 people at the New Mexico State game next week. I jokingly tweeted that fans going to that game should split an Uber, but they seriously might be able to fit in an Uber XL. UK might as well open the doors for walk-in, general admission seating. Pray for a full lower bowl. Man, it's no fun to be so down on the program and I genuinely feel bad for the players because they're busting their tails to do well, but, for whatever reason(s), it just ain't happening. This football team somehow managed to get worse with more offensive talent than ever before. There's no reason why that offense should go scoreless for five consecutive quarters against anyone. The defense, well it failed miserably in all aspects of the game. The "elite secondary" got torched and the front seven simply isn't good enough to play SEC football right now. Teams will run and run and run and run all over them for the rest of the year. Hell, the Kentucky game is now considered a bye week for all opposing QBs on the schedule. Now, let's all go out and have a bourbon or do whatever you do to get back to your happy place. We'll never get that preseason excitement from eight days ago back, but there are still 10 football games to be played and we love it too much to tune completely out. The team will work all week to correct the many things that need to be corrected before Game 3 back at home next Saturday, when the Cats
should 
get that first win. Until then, try to put this one (and the last one) behind you. Because that was a pathetic ass football game. Thirty years. Thirty. Years.