Sunday Links Sponsored by Funny New Years Glasses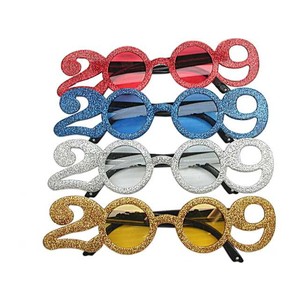 Get used to your New Years celebrations to not include those funny glasses for the next decade or so, because the year 2011 is the first year in 11 that has not had 2 zeros in it.  Meaning, it will not be until 2020 when those glasses can come out again.  While you mourn that fact, why not read some links:
–Young Cats are playing quite strong (Bozich)
–Positives and negatives to take away from UL win (H-L)
–Deandre Daniels continues to act like a woman in a Dillards (LEX18)
-Pitt had no choice in firing head coach (ESPN)
-Learn a little more about the Penn Quakers (ESPN)
-SEC continues to stink as South Carolina gets crushed at home
We'll have much more all day, including an update from Kyle Wiltjer. We hide our eyes from the SEC West debacle, and does a UL win equate to better success in March.  Plus, we will let you know as soon as Deandre Daniels picks which blouse he wants to buy.