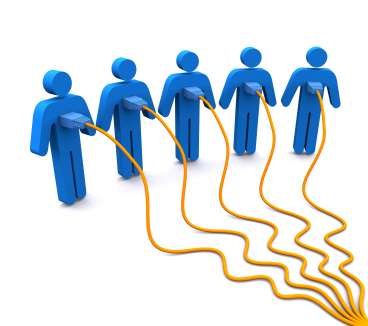 Good morning everyone. I will be helping to get you through one of the last Sundays before the start of college football season. Today all of KSR and KSR College's finest will be in the same room together for the first time for a "KSR Summit meeting." Imagine the possibilities for a moment. I'm going to be disappointed if 6:51 p.m. Aaron and his links don't show up... Now, without further ado...your Sunday morning links... - As we mentioned last night, former Kentucky basketball player G.J. Smith passed away on Friday. The outpour of kind words about Smith from those who were fortunate enough to meet him during his time in Lexington and thereafter has been astounding.
Larry Vaught described Smith as "a good guy, someone I will miss."
-
The Herald Leader used the word "geeked" in the title of one of their articles today.
If that's not reason enough to check it out, perhaps you would like to hear more specifics about the most-talked about drive of the 2nd football scrimmage yesterday. The drive consisted of 14 plays that took the offense 98-yards behind Max Smith's arm and a slew of other sharp plays. - The women's soccer team, coached by KSR favorite Jon Lipsitz, has already played and won their opening game of the season against Coastal Carolina. On Friday afternoon before the game, KSR College's Kristen Geil was able to have a phone interview with Lipsitz.
Lipsitz helped answer 5 questions heading into the season about his team.
If you are the kind of person who enjoys supporting all of UK's athletic teams, the women's soccer team has the feel of the women's basketball team of a few years ago: they are a team very much on the rise. -
ESPN had a nice breakdown of the recent AP Top 25 college football poll.
The first paragraph states that the SEC is "taking a backseat" by virtue of losing the top spot to USC. I'd say the SEC is riding shotgun rather than sitting in the backseat, with the #2 and #3 spots in the poll locked up...but wording is subjective. - I recently came across an article not about Kentucky sports. The article was interesting enough though that I think it's worth sharing.
NBCSports.com ran a piece about "the Other Dream Team." In 1992 the United States blistered their Lithuanian opponent,  but a much deeper story for that Lithuanian team existed, and not many have heard it. 
- And in a Twitter link, are Jeff Goodman and DeMarcus Cousins having a little spat? Hopefully Goodman's grammar and knowledge of which "your" "you're" to use will continue to mature as well... #TeamBoogie